In this article, you will learn:
Each Agency and every Agent from that agency on our platform have their own publicly shared SEO enabled webpage with their profile, contact details, and other information. With simple edit options, you can now update your information on the go and share it with your clients and a larger audience on social media. Agents do not need to spend hundreds of dollars on web development and profile builders.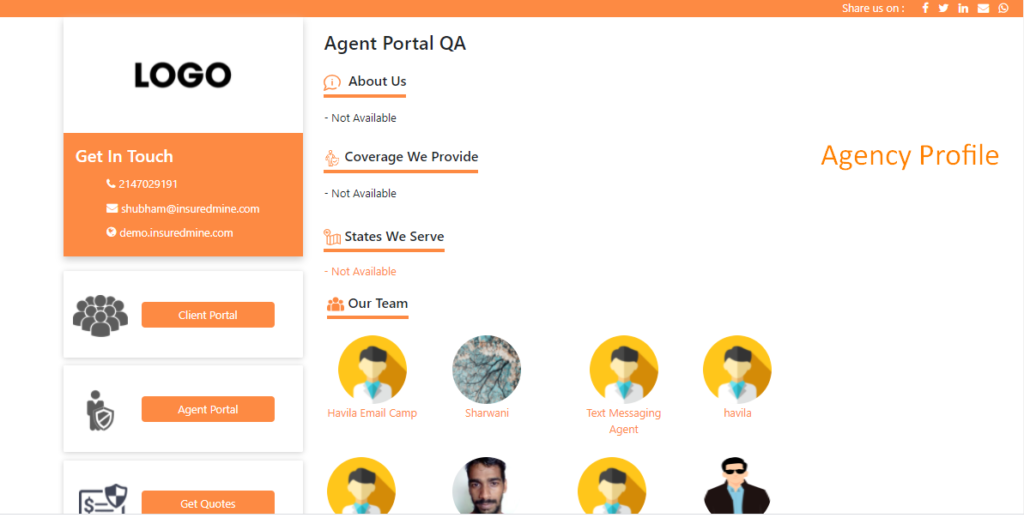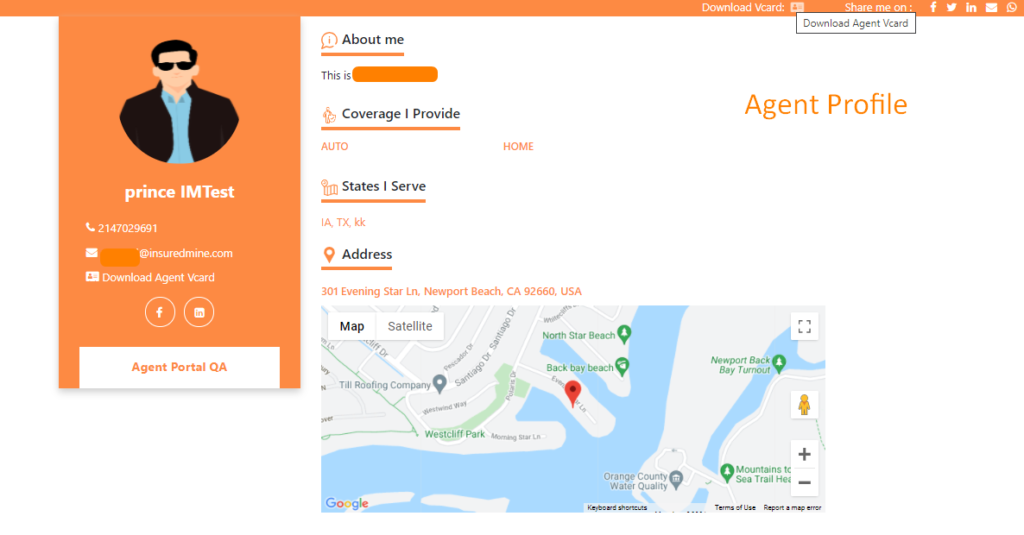 To access the user profile follow the steps below.
Go to the login page for your Agency – eg. [YourAgencyname].Insuredmine.com
Click on the image or your name on the page as the home page includes the name of all the agency users.
Click on the user name and the link in the browser is the user profile link.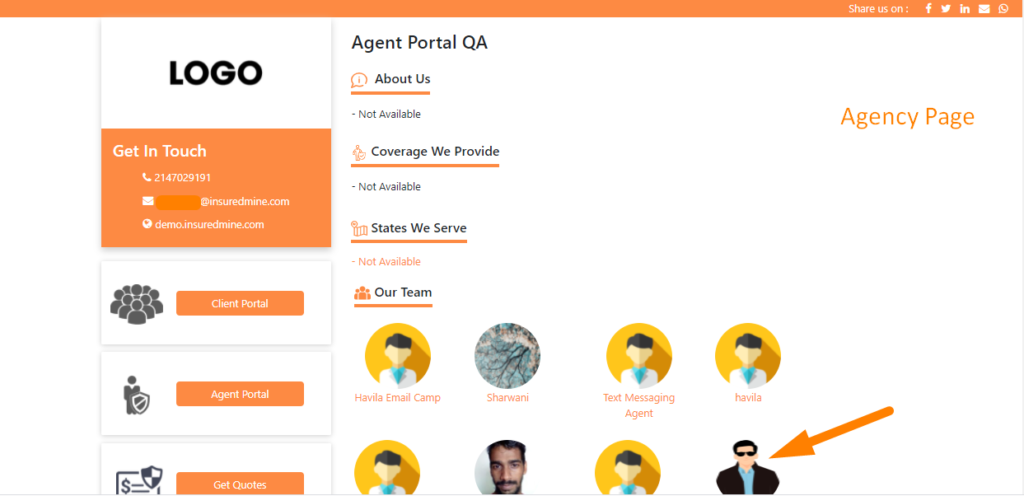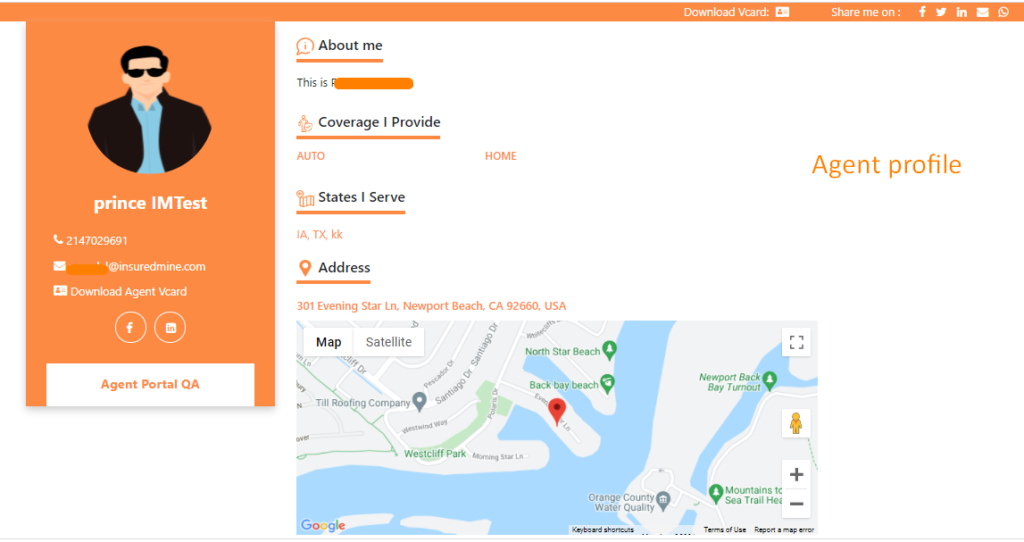 Access User Profile Settings:
Profile Settings help you edit the details of your account. To access your profile setting – click on your profile picture from the top bar and select My Profile from the drop-down menu.
In the Profile Settings menu, you will find 4 editable segments:
Personal Info: In this section, you can edit – Name, Email address, Phone #, Address, Agency name, Social media links (Facebook, Twitter, Linked) as well as your profile picture.
About: In this section, Add a quick summary of who you are or what you do in the About Me section of your profile. 
Coverage I provide: Share all the types of coverages you provide including Home, Auto, life, commercial, etc
States I serve – mention all the states you are licensed to do business.
Google Place ID : Add google reviews rating to your profile by enter your Google Place ID.
InsuredMine TIP: Why include a Profile photo?
A profile photo helps your team and even your clients identify you and know you by face.
We accept the following file types under 5MB: PNG, JPEG, GIF, BMP.
It's best if the image is square and at least 128x128px, but it doesn't have to be. If you do not upload a photo, we will use your initials as a placeholder.