Description: The policies and accounts module now includes a claim tab.
Benefit: Convenience in viewing claims associated with an account.
Navigation – 
Navigate to the account module.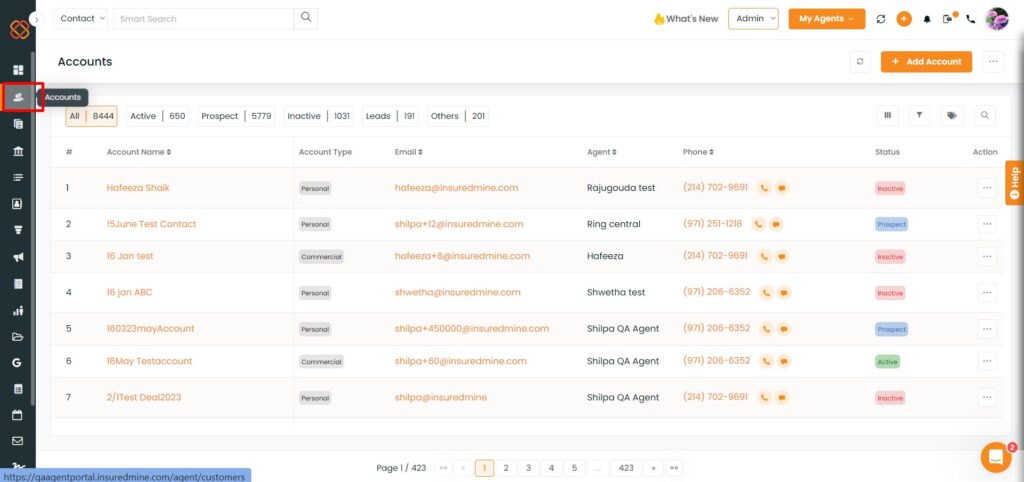 Click on an account to go to account 360.
Navigate to the claim tab.  All the claims related to that account will be visible.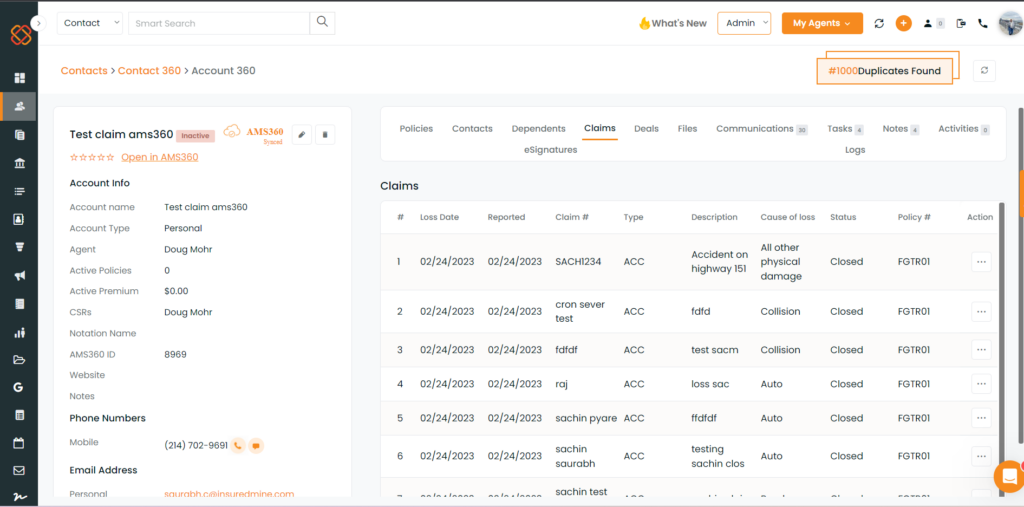 Note-  You can view the claim tab in the policies module.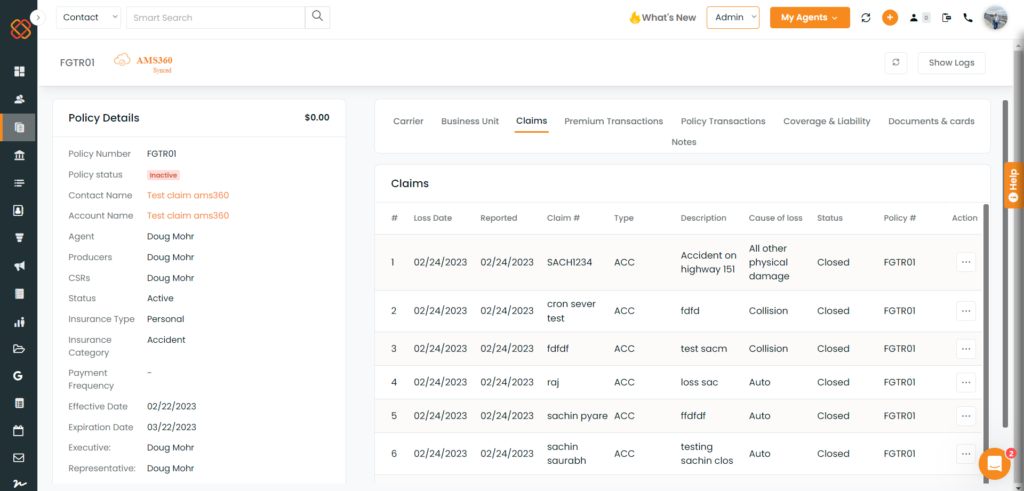 Note – Additionally, a deal card can be created in the claim tab\'s action section.