Description – The contacts\' filters now include the CSR filter.
Benefit: Filter out contacts based on CSR assigned to create lists, campaigns, assign SCD, and more.
Navigation –
Go to the Contacts Module. Click on the filter icon.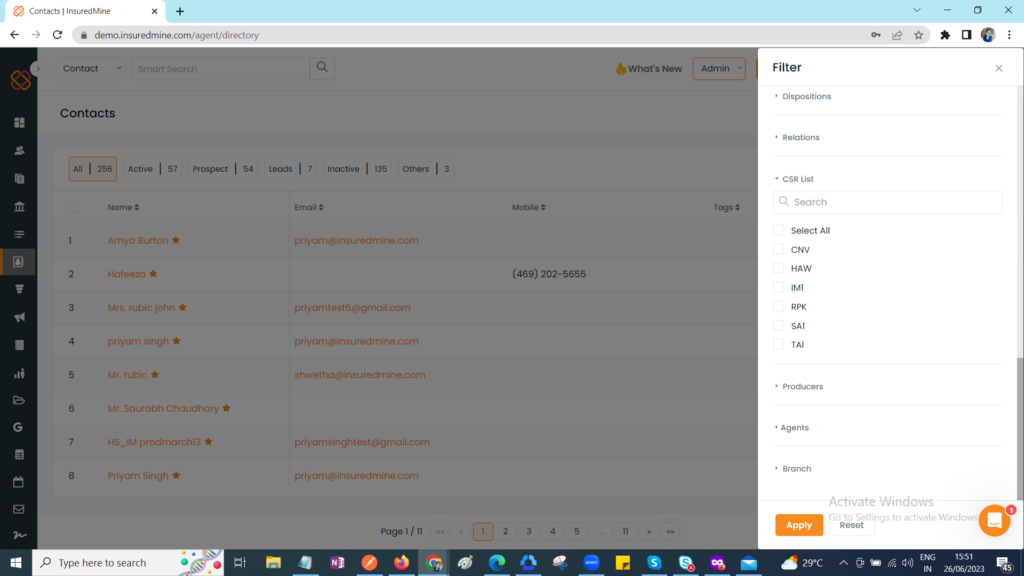 Scroll down to select the CSR list. Click on the Apply.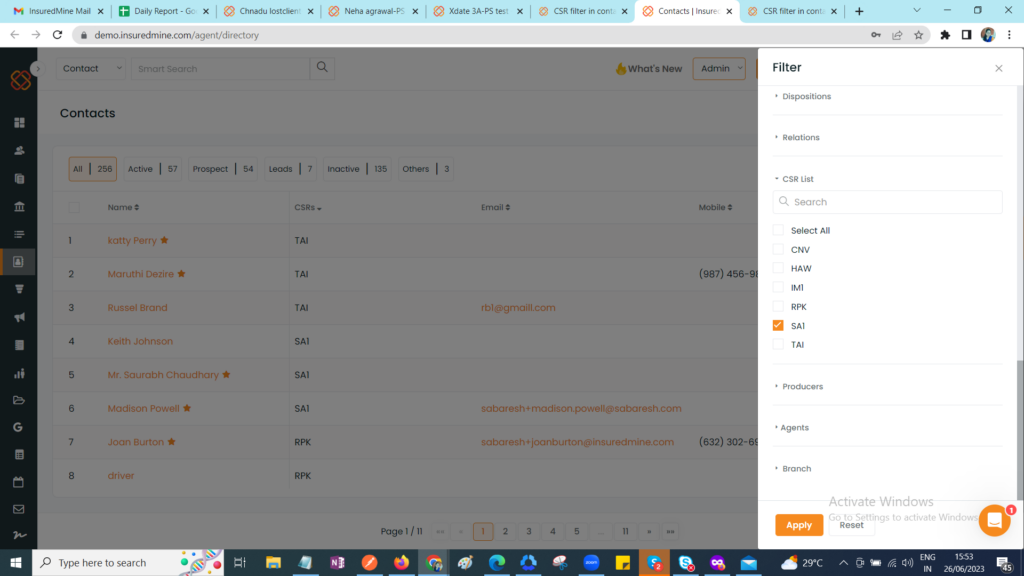 The filtered view will display all contacts assigned to the chosen CSR.