Description: The new feature has been added where when we are deactivating any agent then we will get an option to add the reasons for deactivating that agent.
Navigation –
Navigate to settings

Click on users

Select the agent you want to deactivate

Click on action

Click on deactivate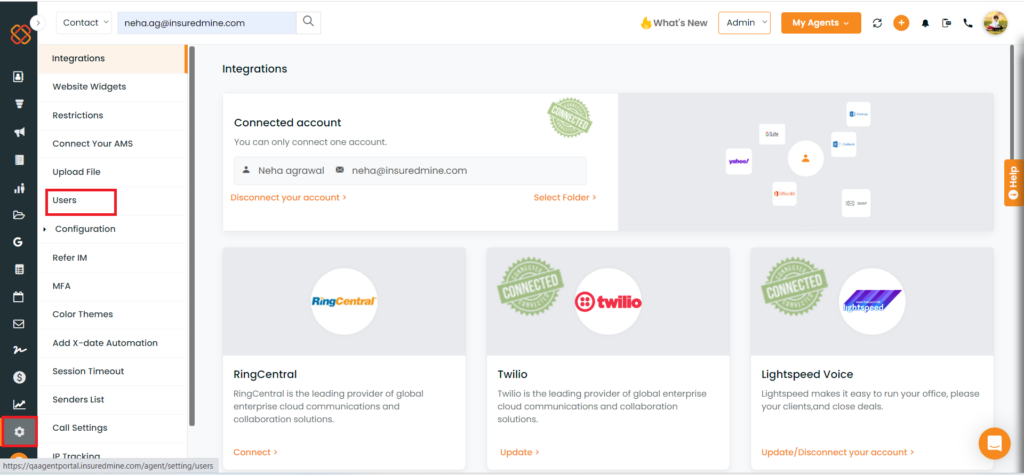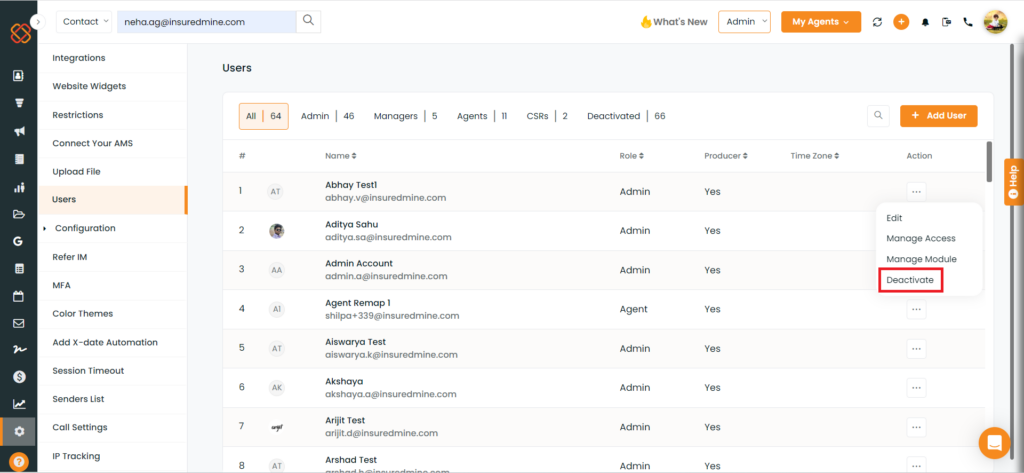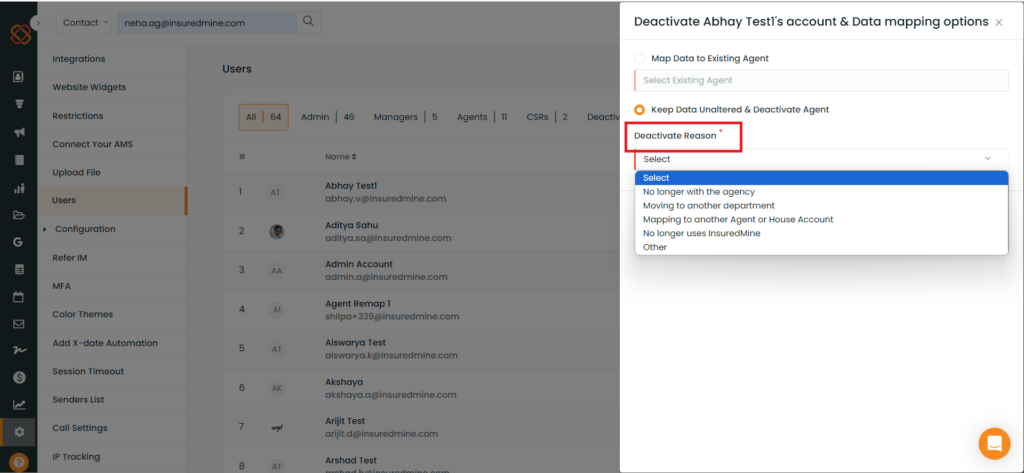 Note: When you click on deactivate reason you will get few options so if you don't want to enter the given reasons, Then you can click on "Others" to give your own reasons for deactivating the agent.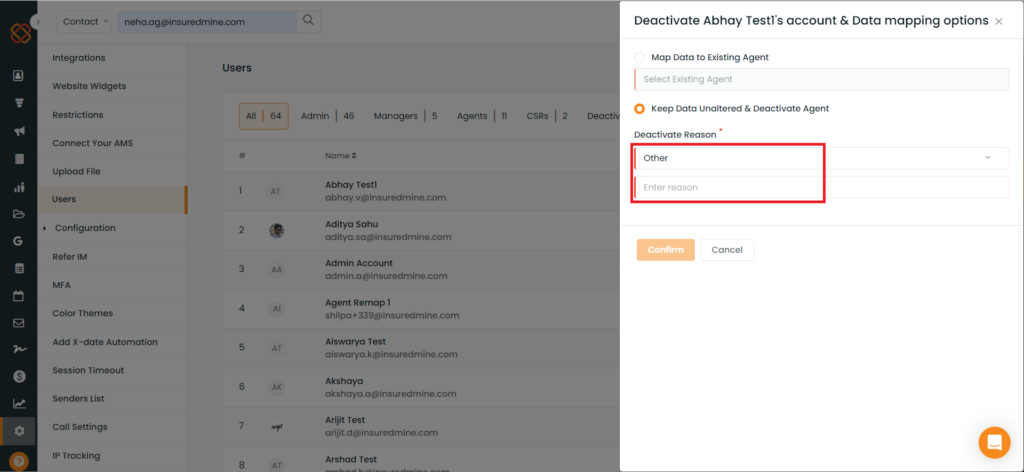 Note: Once you have deactivated an agent and provided the reason, Then in the Deactivated tab deactivate reason will be visible.