Description: InsuredMine introduces two exciting options for users: the Lighter version and the Premium version, each offering distinct benefits. The Lighter version provides a streamlined feature set, while the Premium version unlocks a host of additional functionalities for an enhanced user experience.

Here's a step-by-step guide on how to navigate these options:
Login to the portal to begin exploring the features.

In the portal, lighter version users will notice module restrictions clearly indicated.

Modules such as Opportunities, Document Manager, Google Reviews, Calendar, and eSignature have limited access in the Lighter version. Notably, users can create up to 3000 accounts and contacts combined.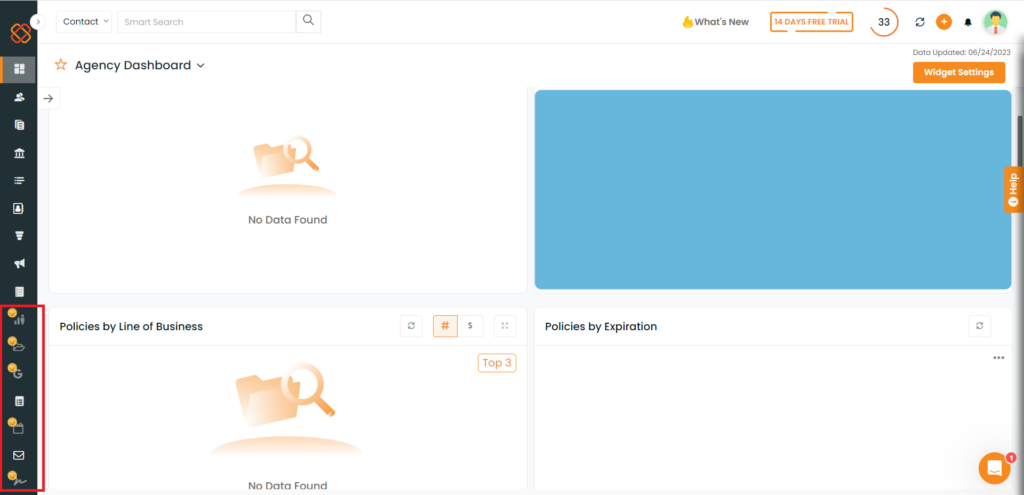 In the Pipeline Module of the Lighter version, the option to create new pipelines is unavailable.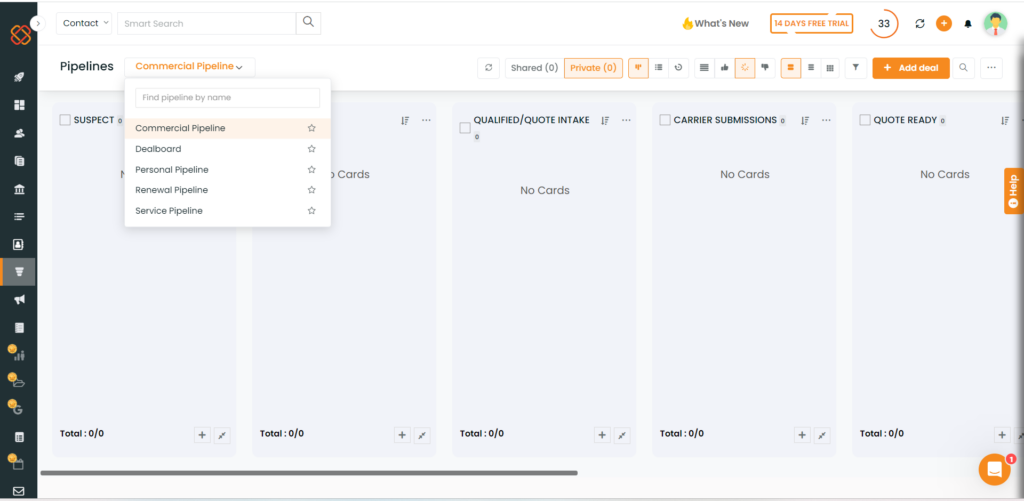 Similarly, in the Engagement Module, users cannot send Email Campaigns, Bulk Text messages, or set workflow automation.

These restricted options will not be accessible from any location within the portal.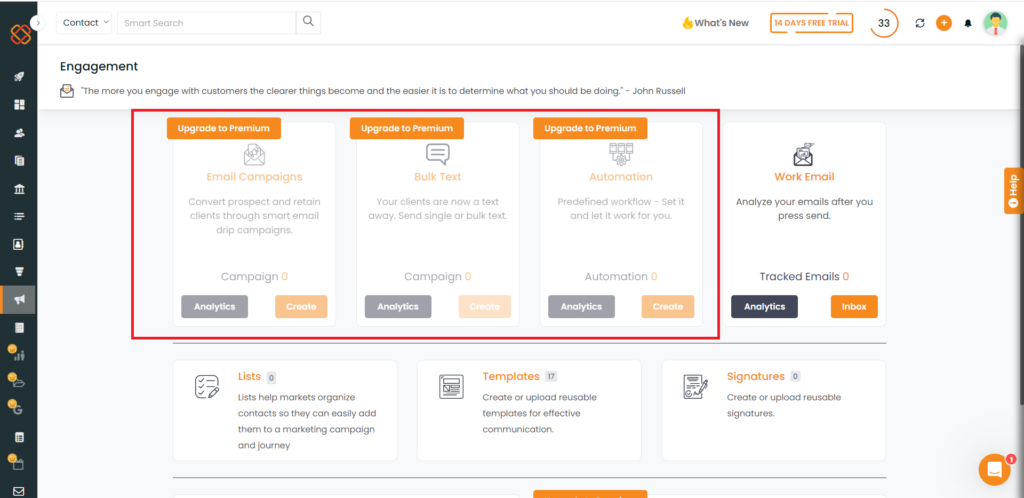 Additionally, users in the Lighter version are unable to create email templates in the Engagement module.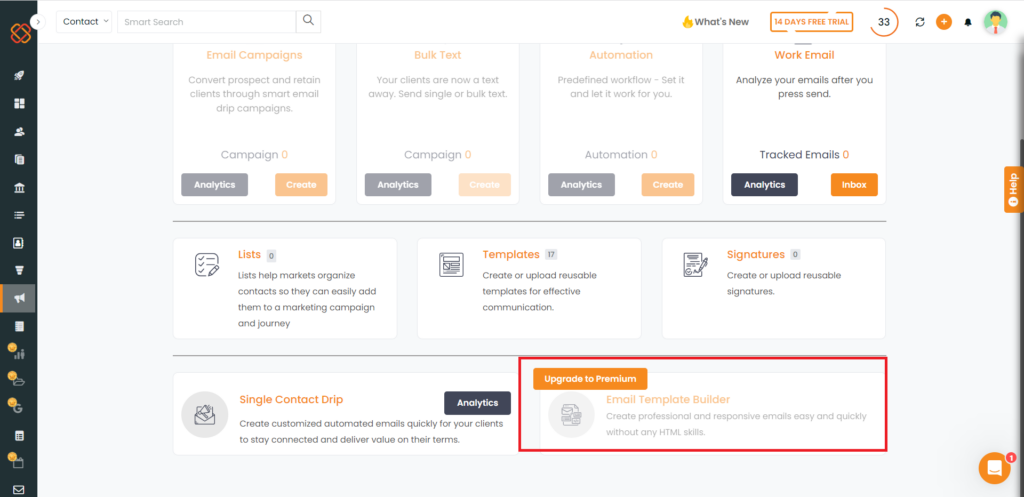 Note: Whenever users click on any restricted modules, they will be presented with an opportunity to upgrade to the Premium version.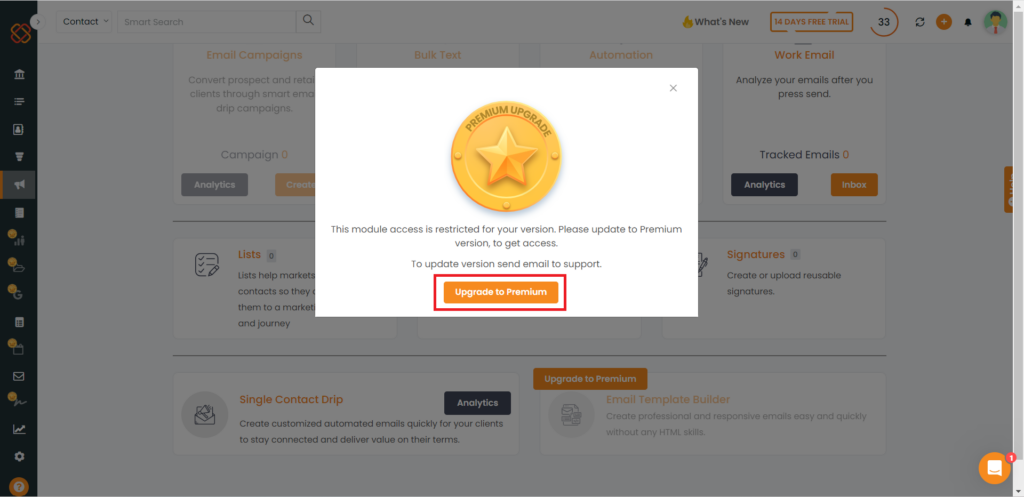 To upgrade, users can follow the provided steps for a seamless transition.

Upon selecting the "upgrade to premium" option, users will be prompted to choose between monthly or yearly plans.

Users will also have the flexibility to select the number of users they wish to upgrade to the Premium version.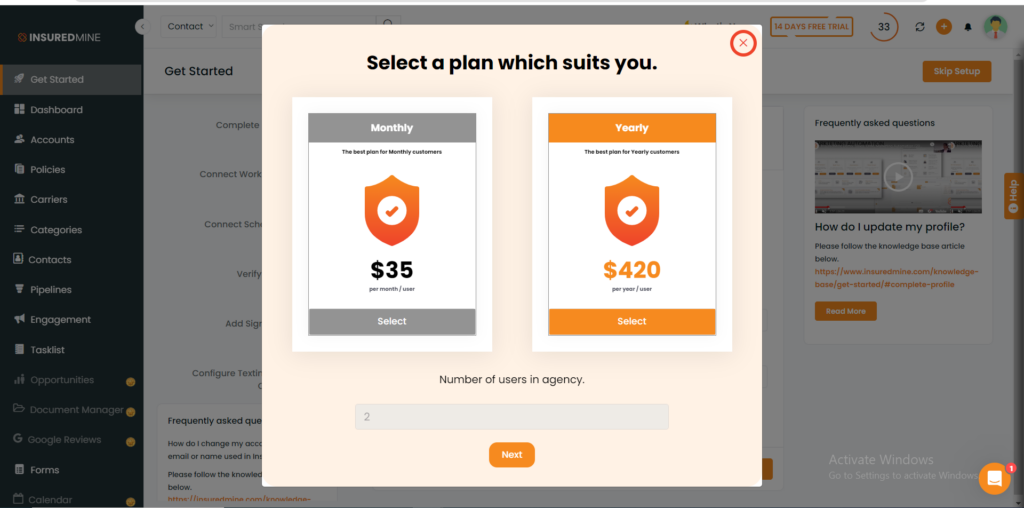 After selecting the desired number of licenses, clicking "next" will redirect users to a detailed page displaying the selected plan, the number of users chosen for the premium version, and the total amount to be paid.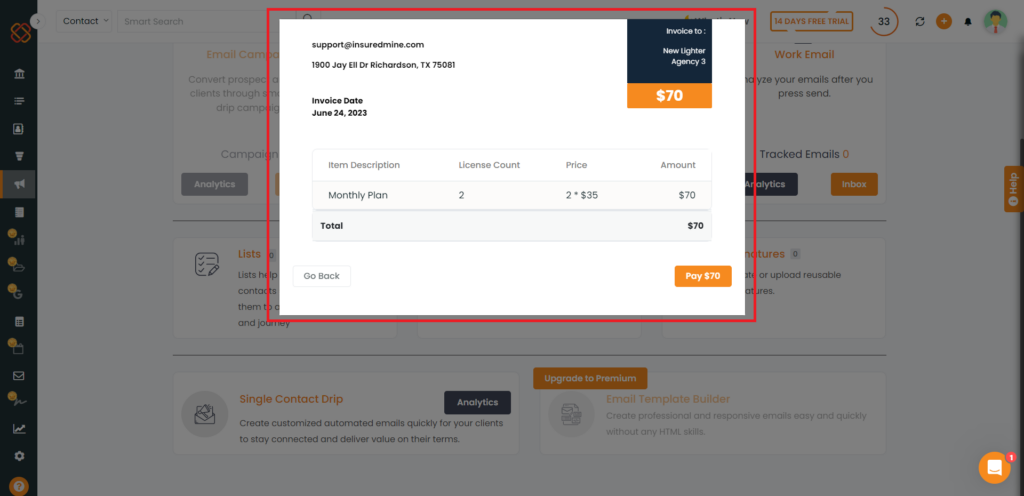 Once users click on the "pay" option, they will be redirected to the secure payment page for a seamless transaction.

Successful payment will trigger a pop-up indicating the upgrade's success, and users will now have access to the Premium version.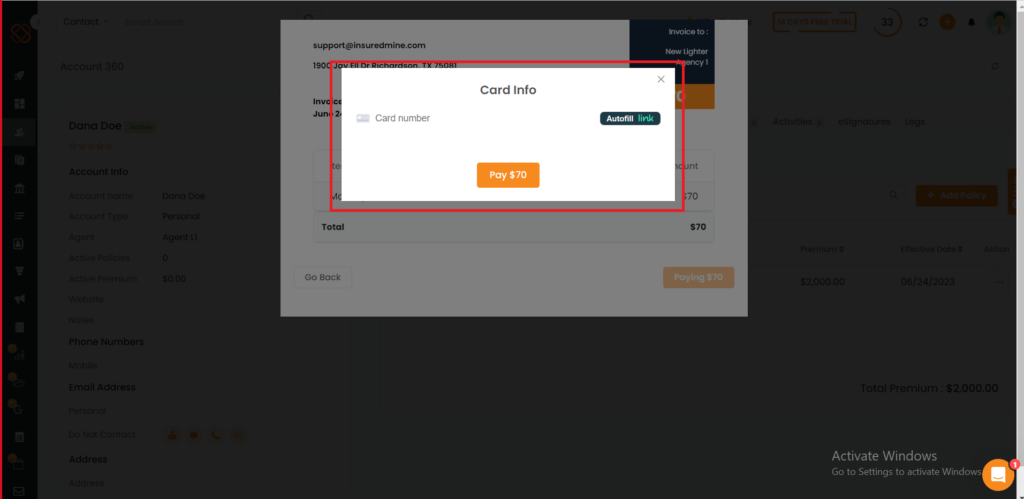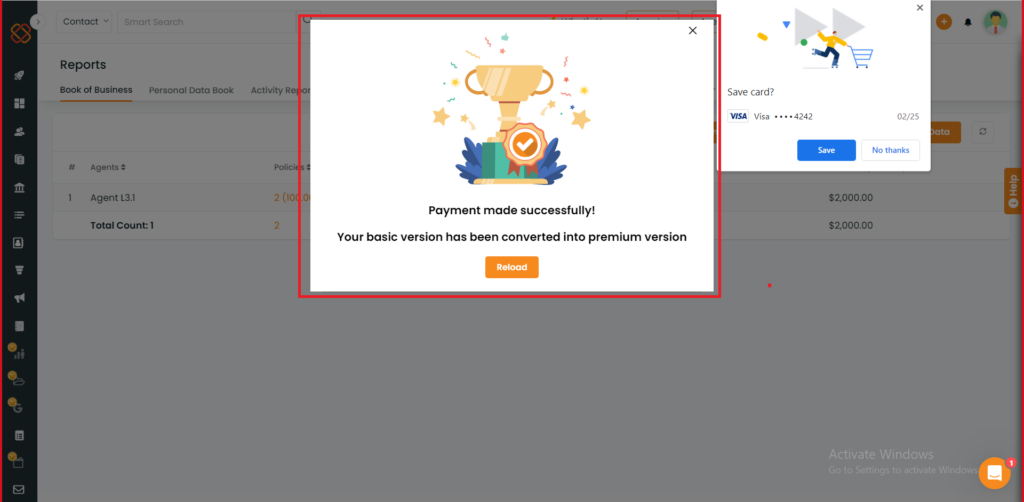 With the premium upgrade, users can explore all modules and enjoy the removal of all previous restrictions.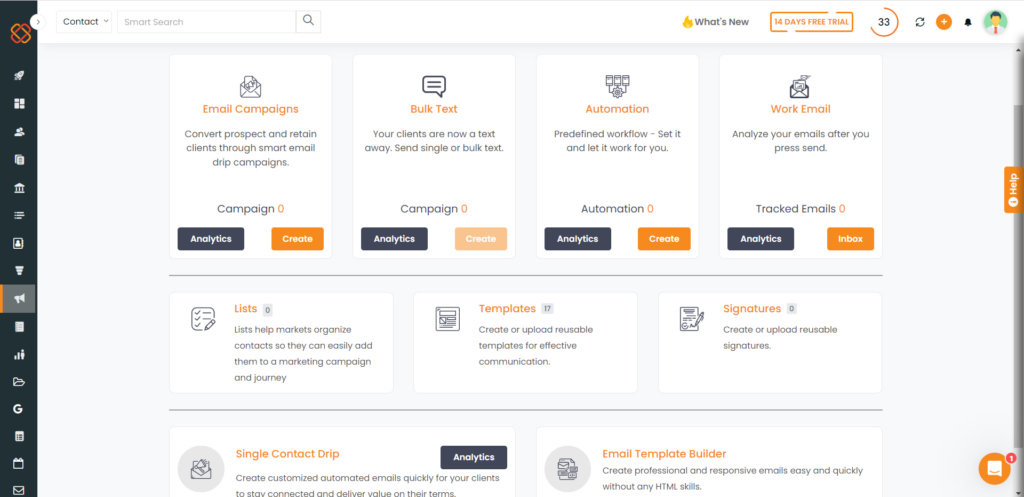 Embrace the enhanced features and expanded capabilities of the Premium version to maximize your InsuredMine experience.