Description– View, send, and use NPS reviews in engagement and the Google review module.
Use Case- The NPS dashboard makes it easier to view the reviews, and including NPS reviews in the creation of automation can help increase the number of positive reviews and the efficacy of automation.
Navigation – 
Navigate to the Google Review module. Click on the NPS review tab. 

The dashboard will be displayed.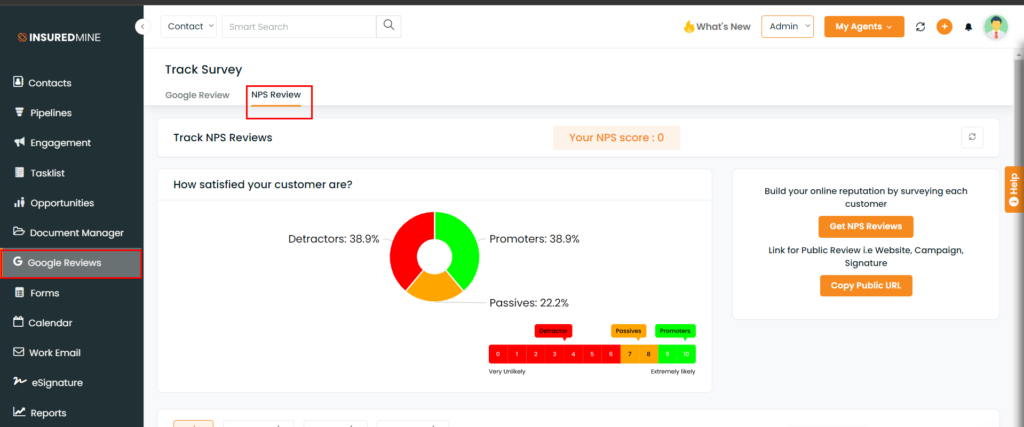 Note – The dashboard shows reviews in the form of charts. If a review is given on a scale of 1 to 6, it is considered a detractor. When a review is rated 7 to 8, it is considered passive, while ratings of 9 and 10 indicate promoters.
Your NPS score is calculated by deducting the number of detractors from the number of promoter reviews.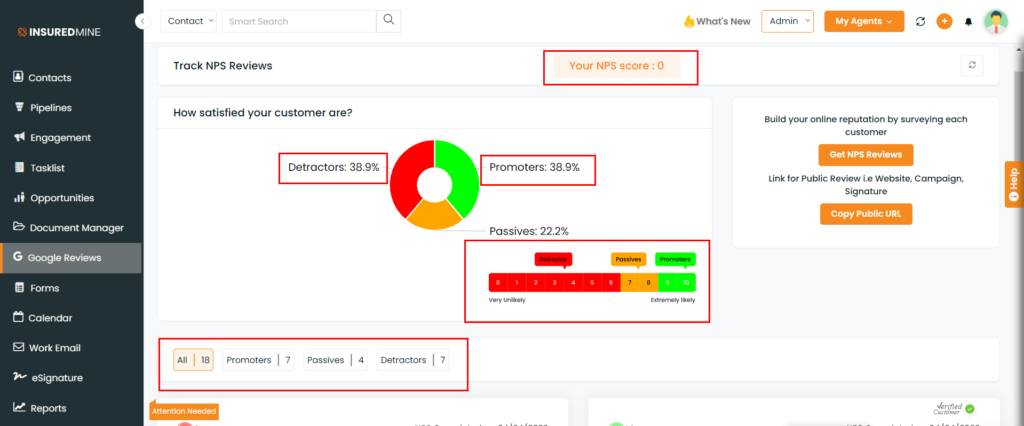 You can see all of the reviews under the section, with names like promoters, passives, and so on.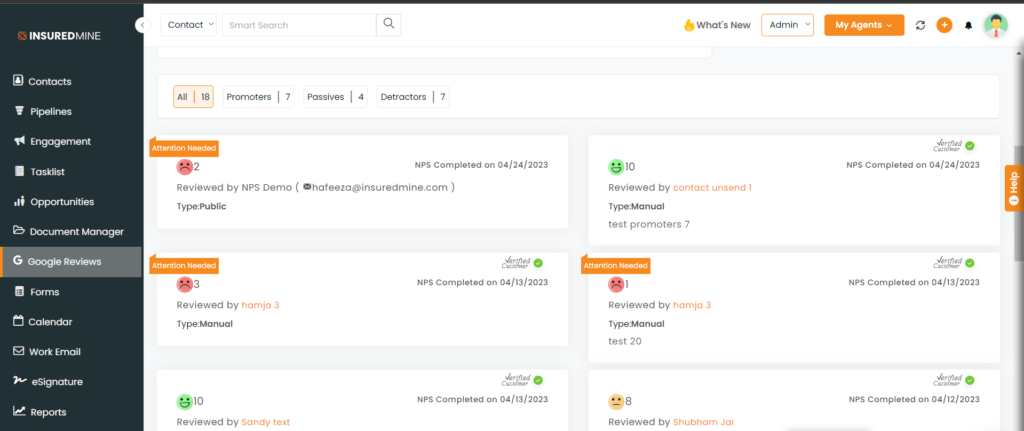 By clicking the button "Get NPS Review," you can send the link to take an NPS review.

Enter the information to whom the review link needs to be sent and click on Get Review.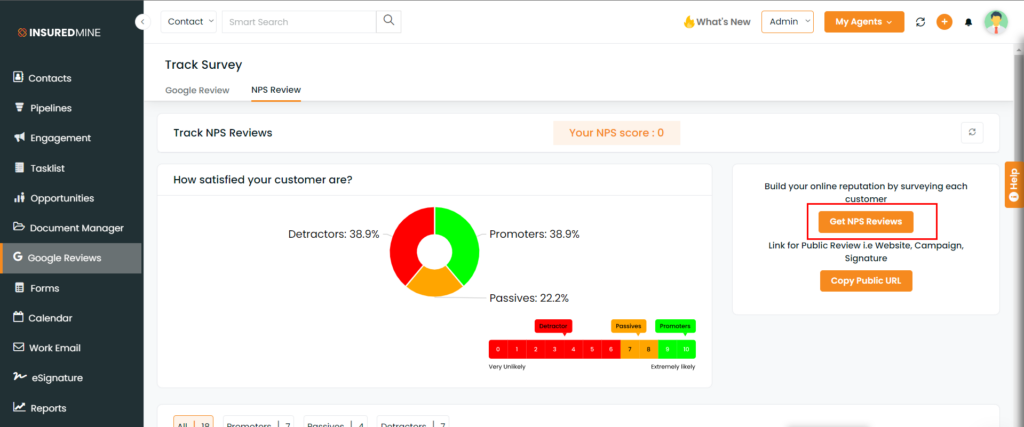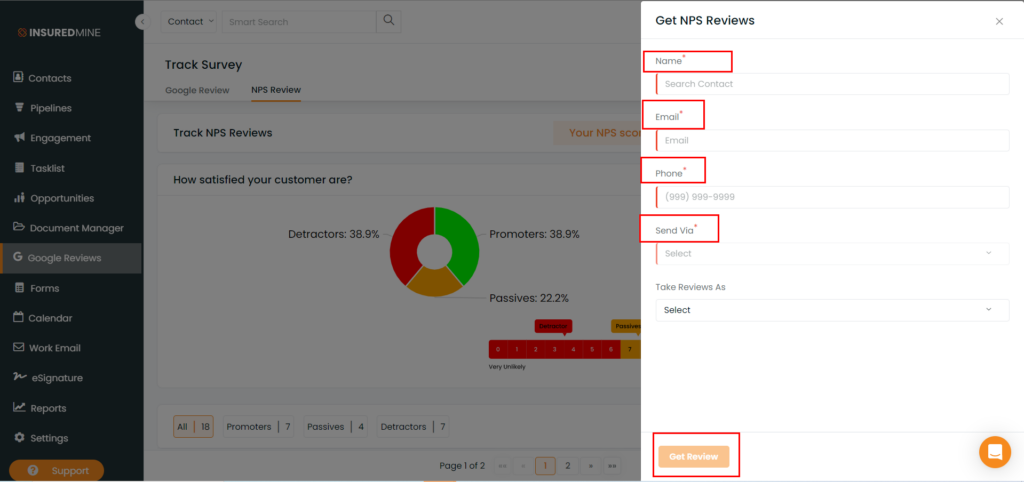 You can also copy the URL for the review and send the link for review via text, email, or other platforms.

To copy the URL, click on the Copy Public URL button. Once copied, a success message will appear.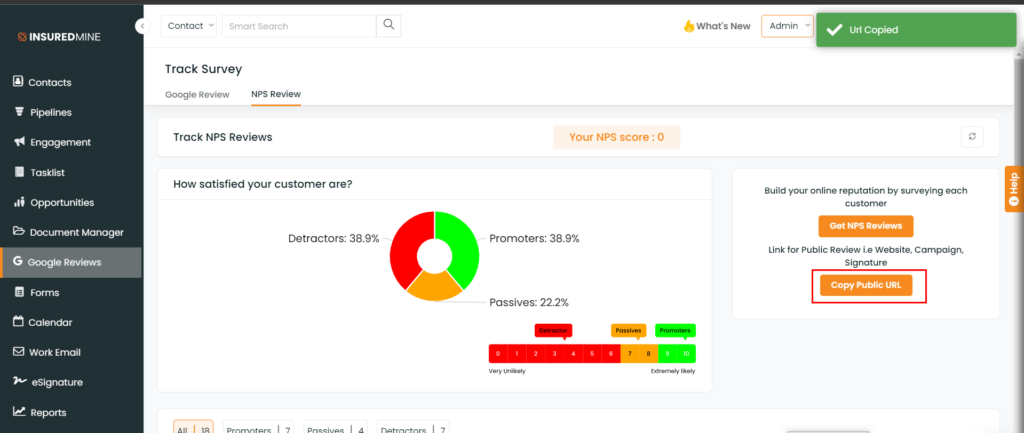 Note: NPS review information can also be used while creating automation.
Navigate to the Engagement module. Go to the Automation section.

Click on Create.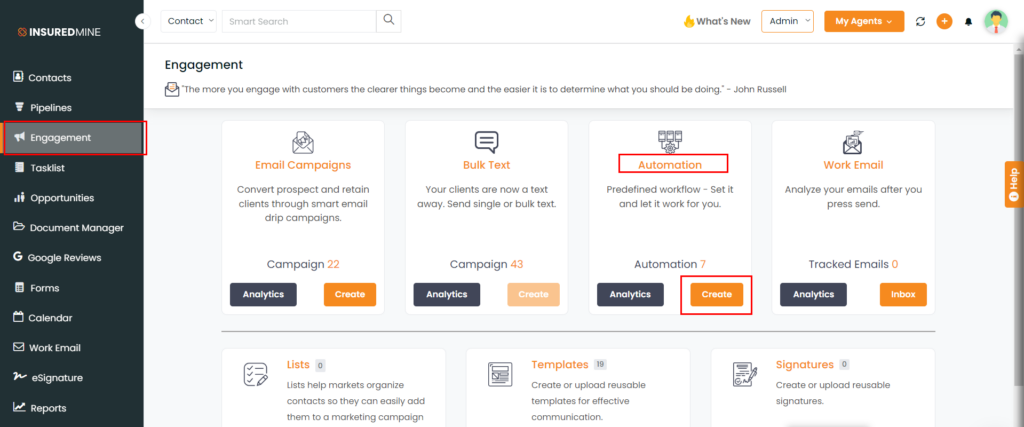 Choose any workflow. We are using the policy renewal workflow as an example.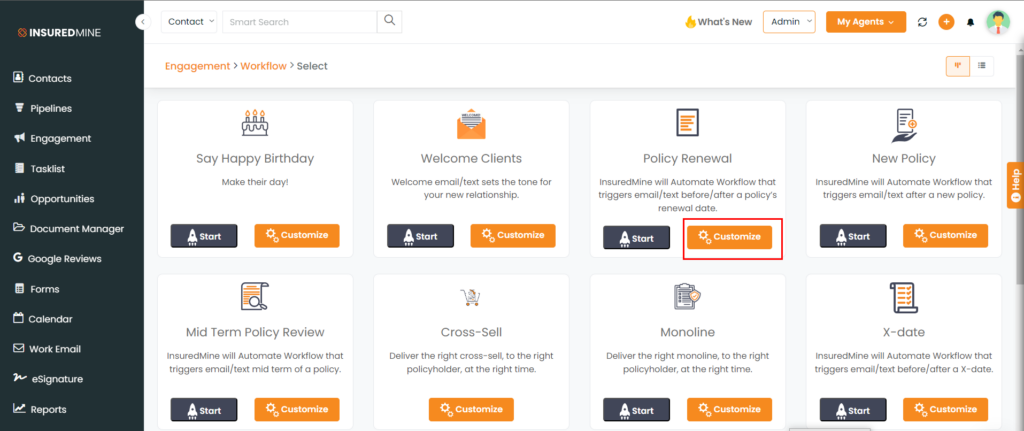 Check the NPS review box. Enter the required information. Click the next button.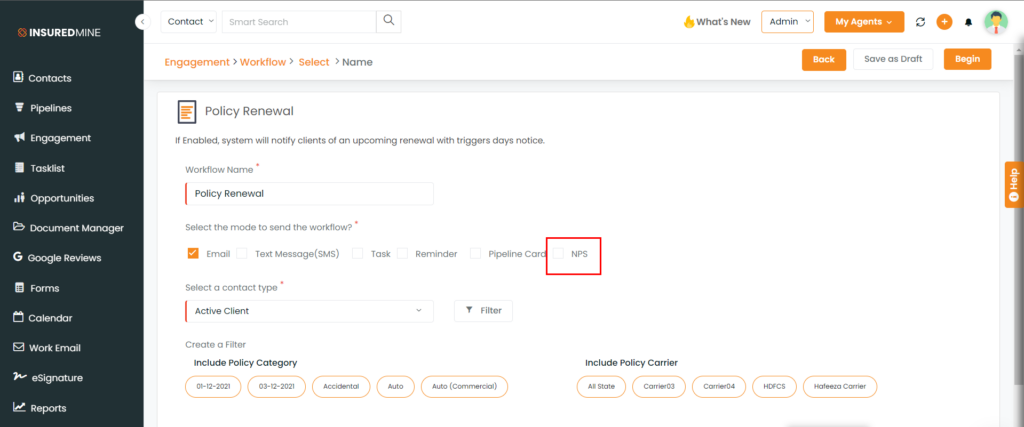 Under the NPS tab at the top, there is a pre-made template for NPS email or NPS text.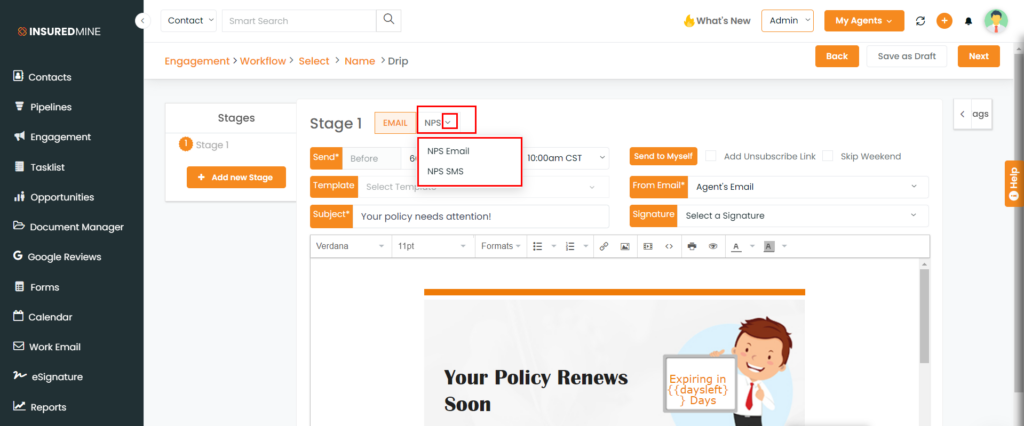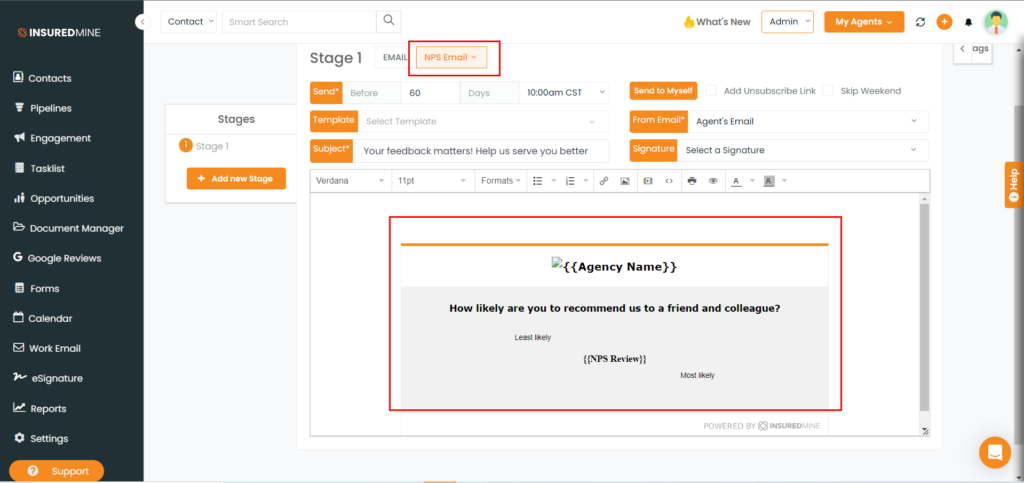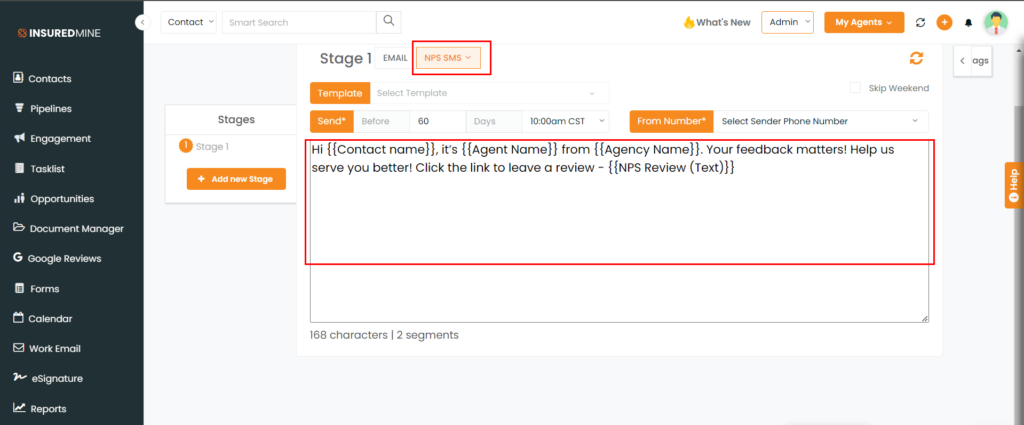 Under the NPS tab at the top, there is a pre-made template for NPS email or NPS text