Description: Assign the renewal card to the \"CSR of the account\" after the renewal automation has been enabled and the card has been created. Any created automation card can be set up to be assigned to the CSR for the account.
Benefit: With the changes in renewal pipeline settings, CSR has direct control over renewal cards.
Navigation –
Note: Making the changes listed below to the Renewal Pipeline Settings will create a deal card and assign it to the CSR of that account for policies whose renewal dates are approaching. 
The policy for the following account is about to expire.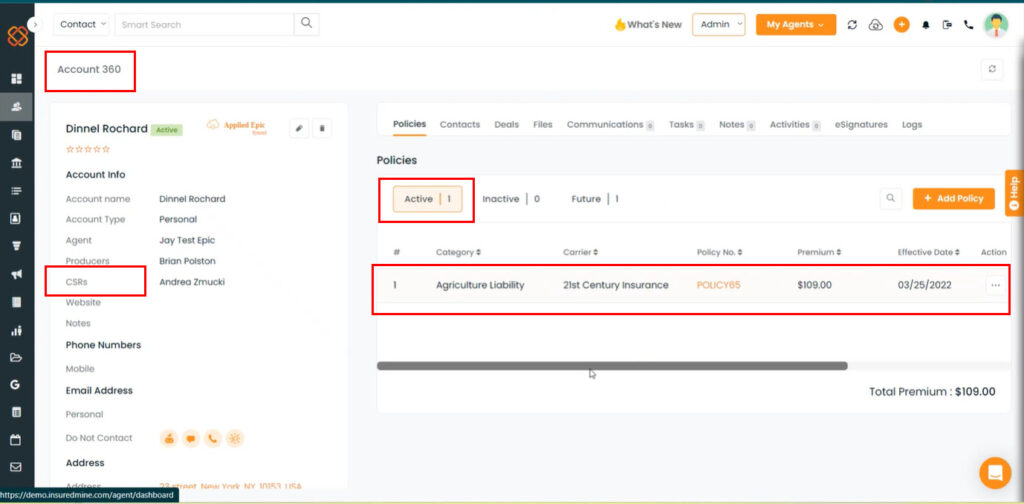 Navigate to the

Pipeline

module. Click on

Pipeline Settings.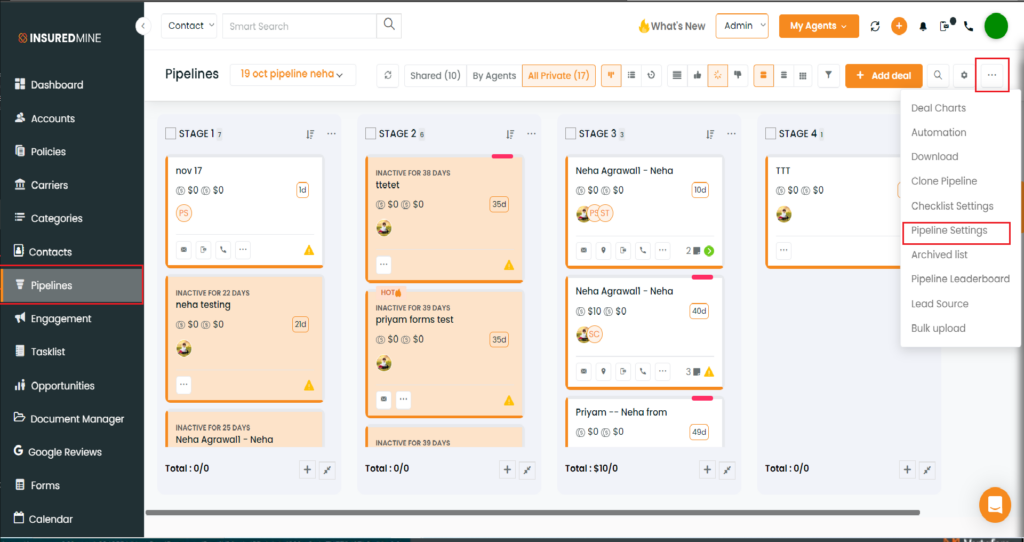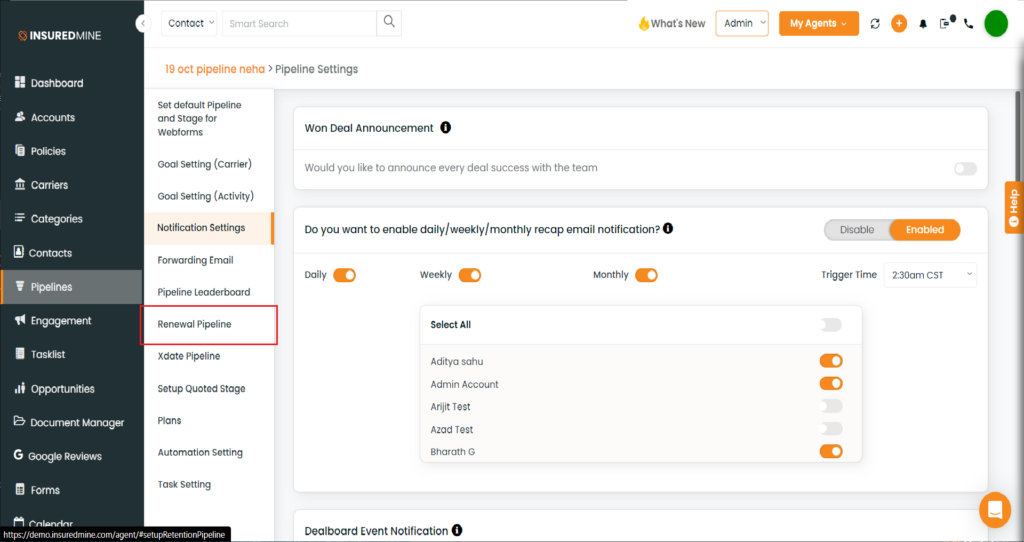 For the question "Select Agent who will be assigned to the renewal cards?" scroll down and choose the response "CSR of the Account."

Select

Save Settings

. You will receive a success message.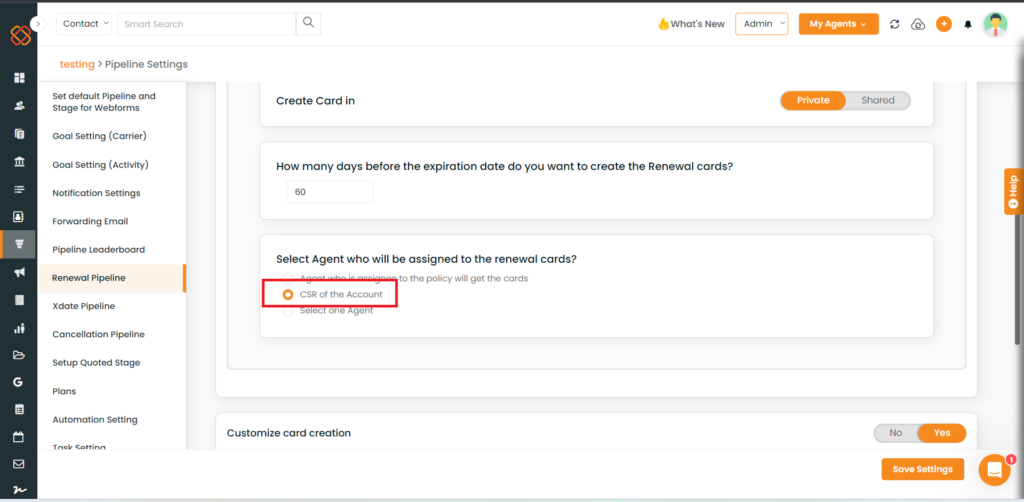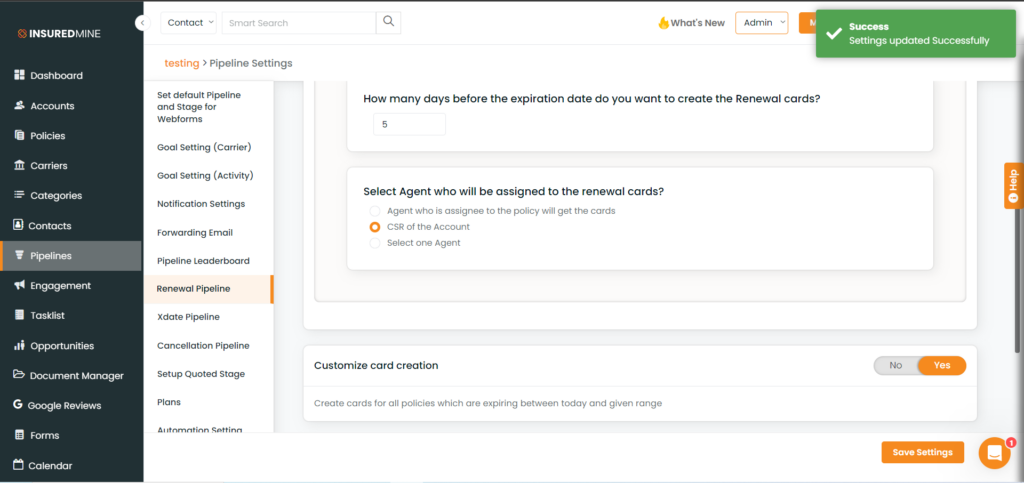 A new deal card will be created with the assigned account's CSR after the settings change.