Description: Use the bulk upload option with upload custom fields that are mapping to deal cards in bulk.
Use case: It is easy to create bulk deal cards with custom fields added using the bulk upload option.
Navigation 
 Navigate to the Pipelines module. 

Click on the three dots in the top-right corner. Click on Bulk Upload. 

Note: By mapping custom fields to the fields present in the Excel sheet, you can bulk-upload deal cards for a pipeline.
The sheet should be a CSV file. You can also download a reference sheet.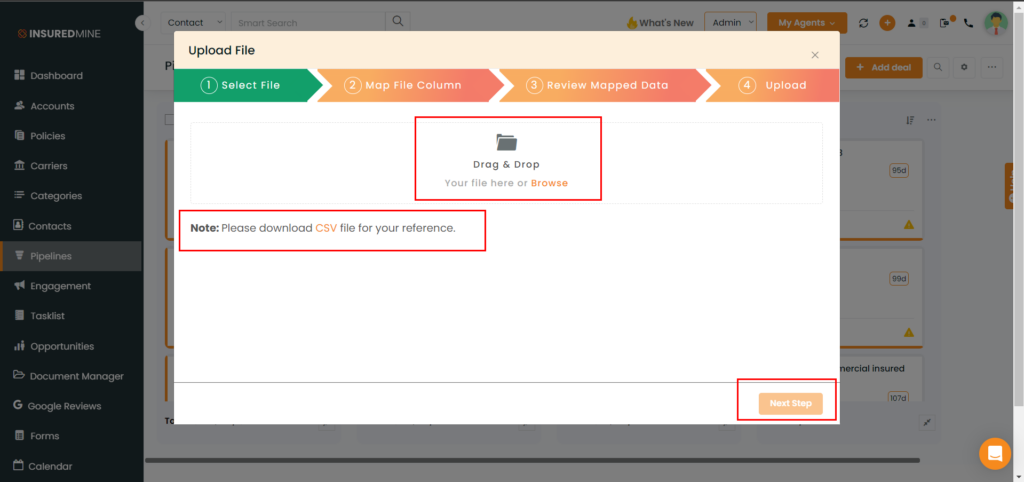 Click Next Step.

Map columns, which insuredmine will read from the CSV file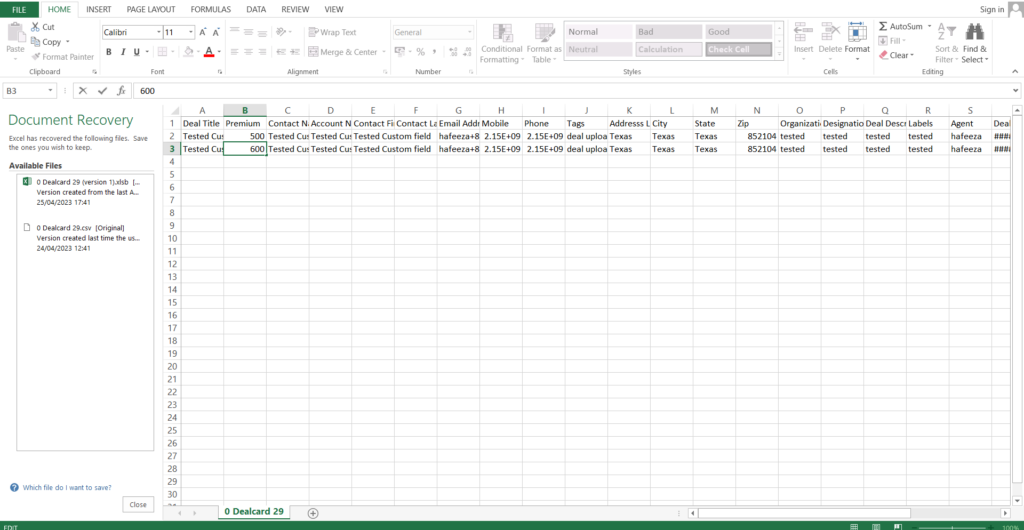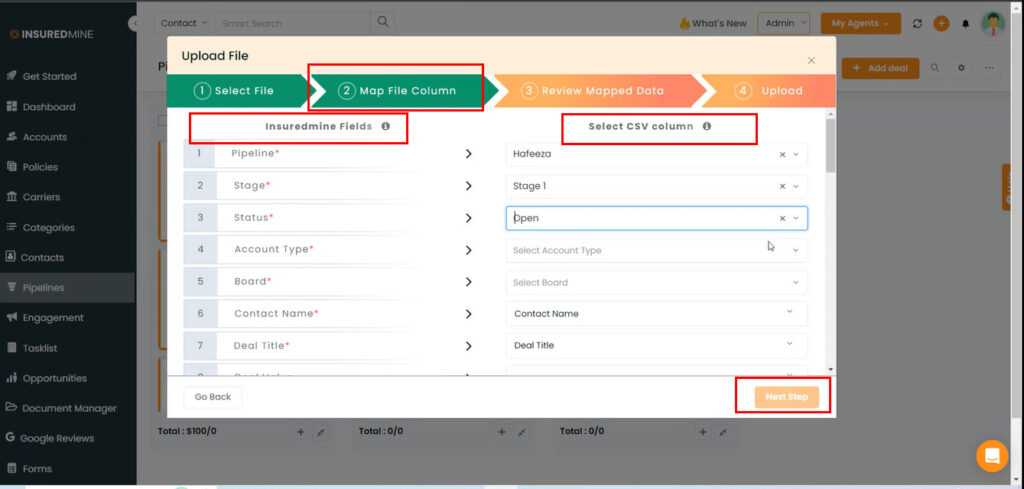 Check the custom fields that have been mapped before uploading.

A success message will appear on the screen.

Following the upload, you may notice new deal cards created in the pipeline and stage you selected.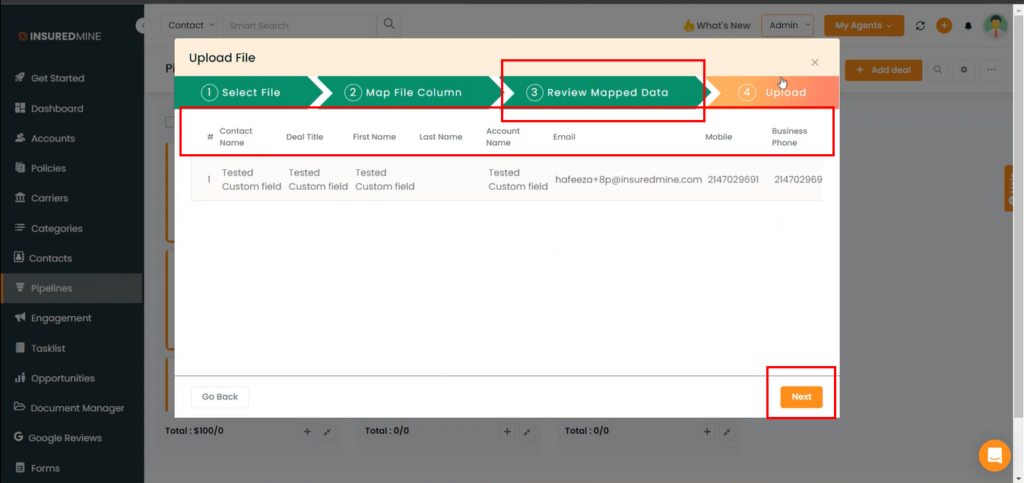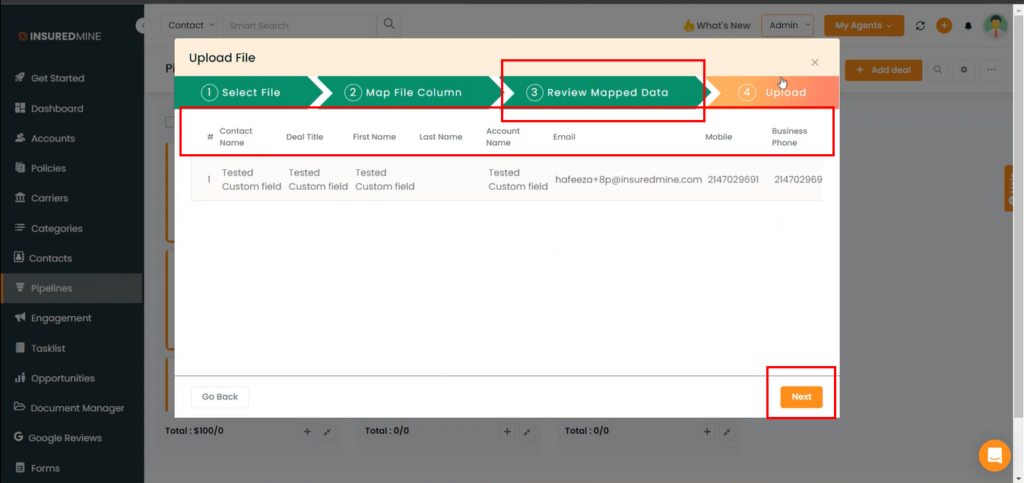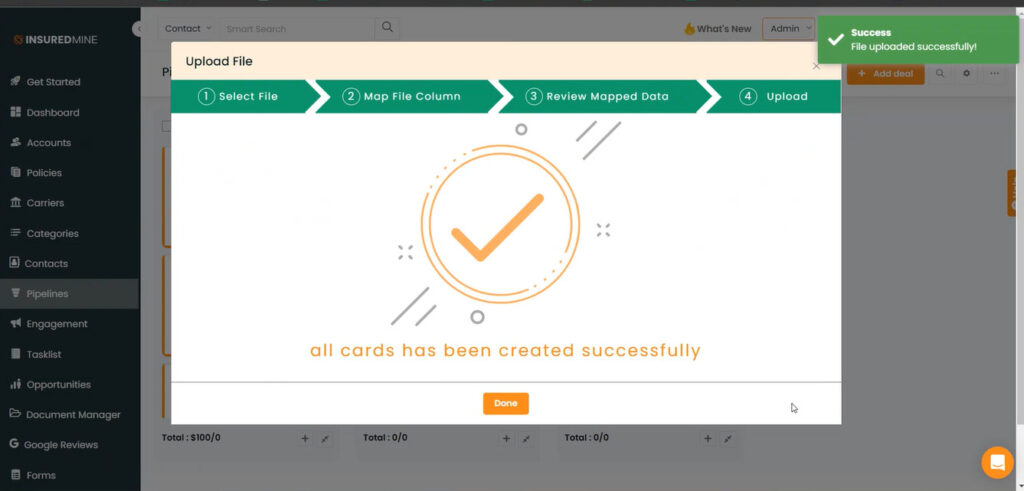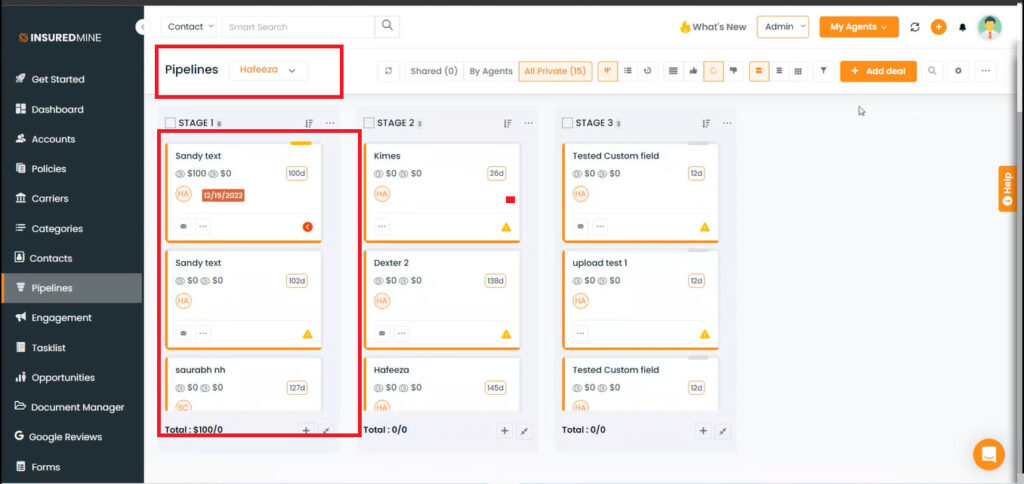 Custom fields uploaded from the pipeline will only be mapped to that specific pipeline.