In this article, you will learn:
The Policies tab on the left-hand navigation bar can be used to generate a table of active policies within the organization. Agents can use the search bar at the top of the page to search for clients and policies by client name, carrier name, complete or partial policy number.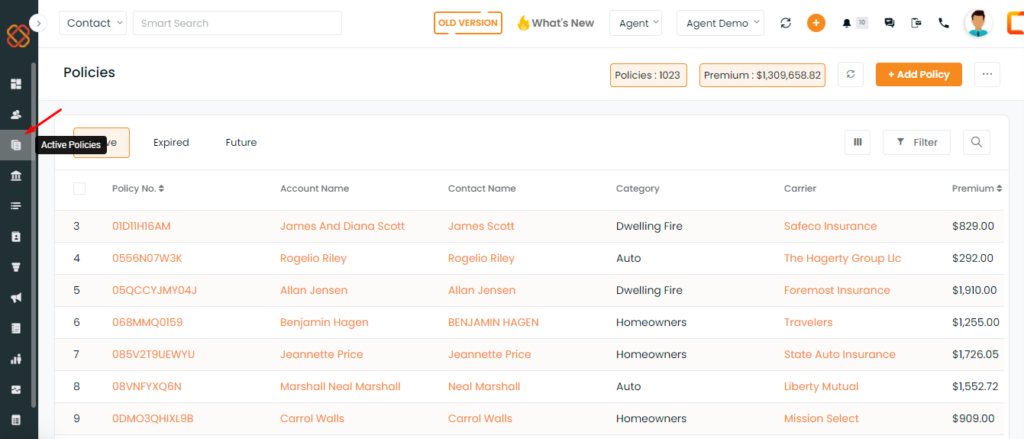 Additionally, policies can be filtered by line of business using the filter dropdown.
Filters in Policies and Add Xdates
In Policies, you will have the option to filter the policies based on Active policies, Expired and Future.
Active- Active are those policies that are currently active.
Expired- Expired are those policies that are either canceled or inactive.
Future-Future is those policies that have a start date from now till upcoming any date.
Multiple Select Option
Now you can select multiple policies, by clicking in the number section:
Once you select the policies, click on the Add X-date option, to add X-dates either manually or set X-dates as the Expiration date. 
Once done click on update.
Note: Once the X-date is created for a policy, it will show in the X-date section in Opportunities too.