Admin can restrict the call recording option for all the agents who are under them. 
To view the enhancement:
Navigate to Settings

Click on Integrations

Click on the Twilio account

Check if the Twilios account is connected. If not, it will need to be connected first. 

If the Twilio account is connected, click on update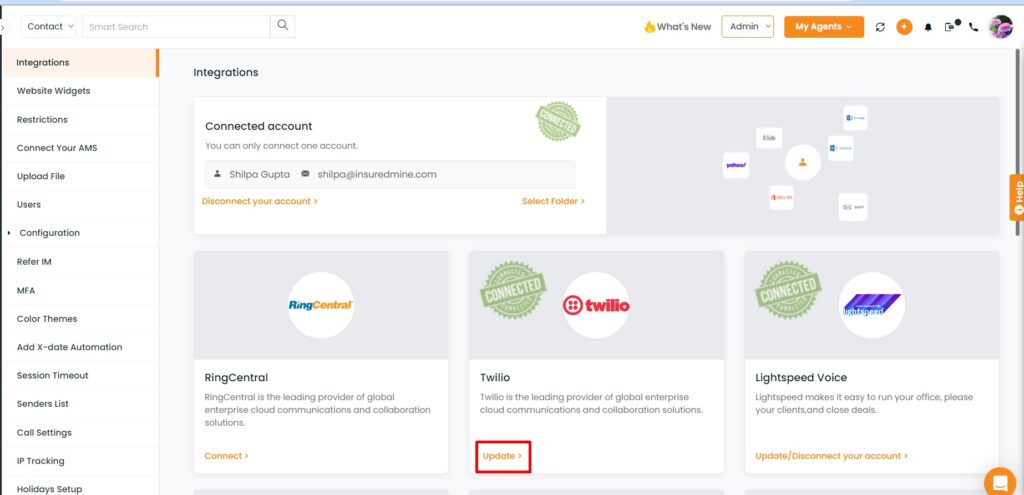 By default, the call recording option will be enabled for all agents. It can be disabled, as required.
On disabling on enabling you will get a success message saying:
If the call recording is disabled then no calls are recorded for the agent in case of incoming or outgoing. 
Note: If multiple agents are using the same phone number, and you have enabled one agent and disabled another then, whoever answers the call first, the call recording will act on the basis of the allowance provided by you to that particular agent.