How does add task action work inside a deal card?
You can add tasks to all of your deals to help keep you on track.  How do we do that?
Inside the pipeline card, the column on the right shows all of the actionable items under Quick actions segment.  Click on Task of this section.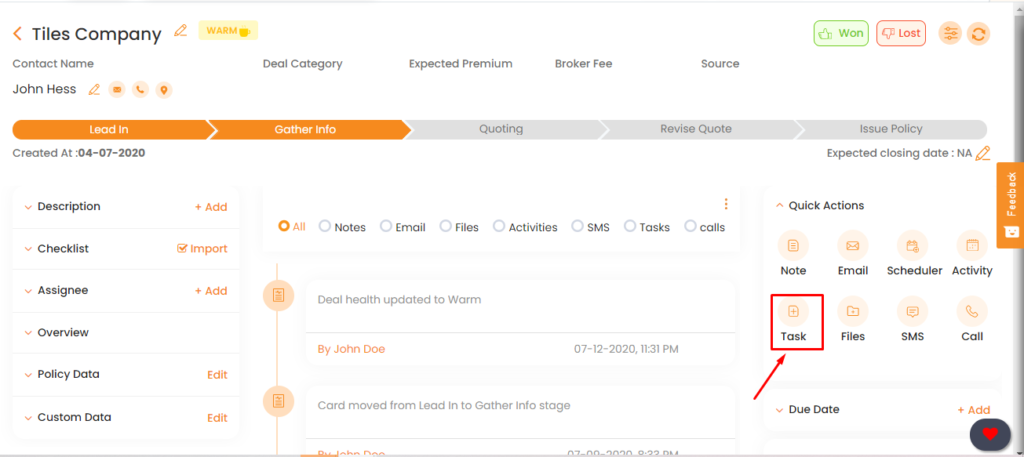 You can enter your task details on the pop up screen and assign the task to another agent.
You can see a history of all the tasks assigned to a deal in the middle of the dealcard screen.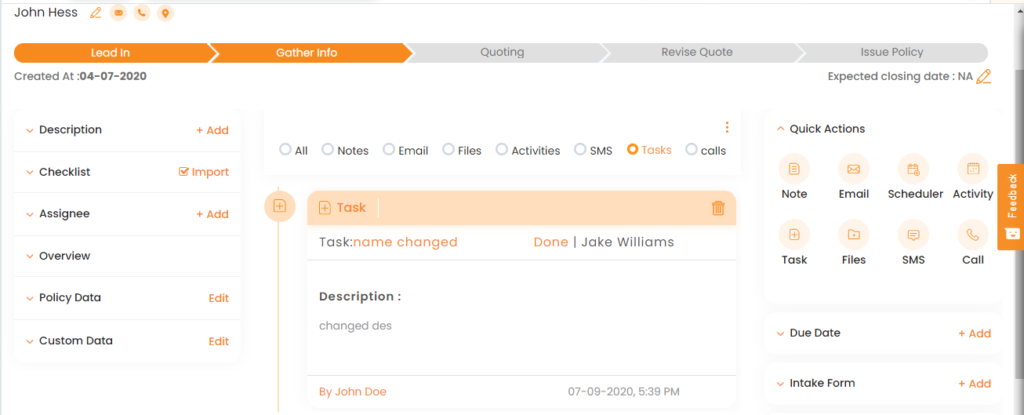 If you click on the All tab, you will see all of the Actions taken, including your Tasks.
The assigned task will also show up on the Dashboard of the Assignee.  This way, they can make sure to follow up.