Description: It is possible to bulk upload the lead source.
Benefit: Lead sources in the portal can be created more quickly, allowing you to save time and increase efficiency in managing your leads.
Navigation
Navigate to the Pipeline module.
Select the three dots in the top right corner and select Lead Source.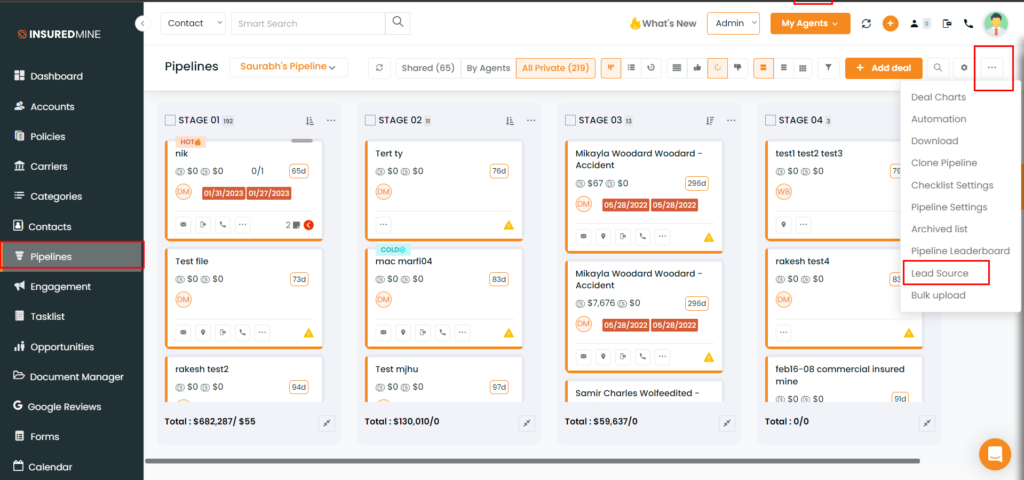 Click on Upload Lead source.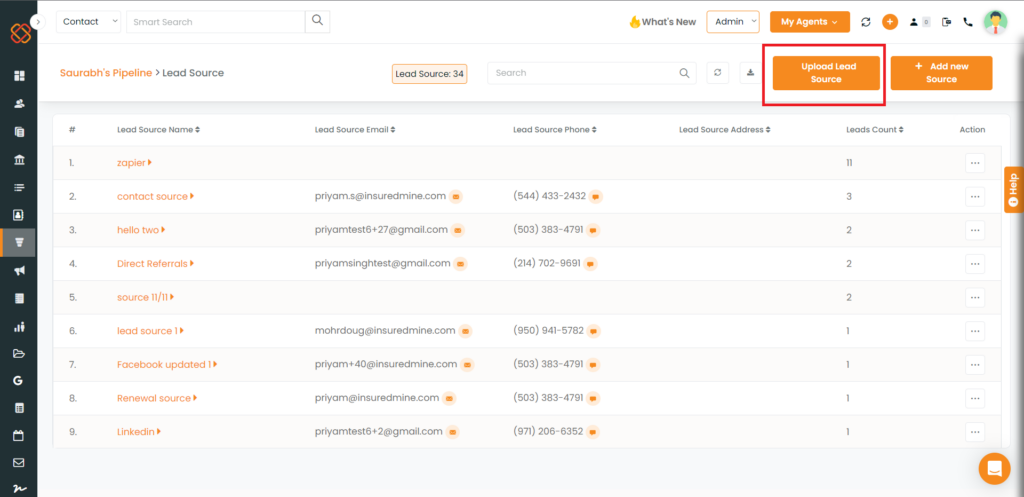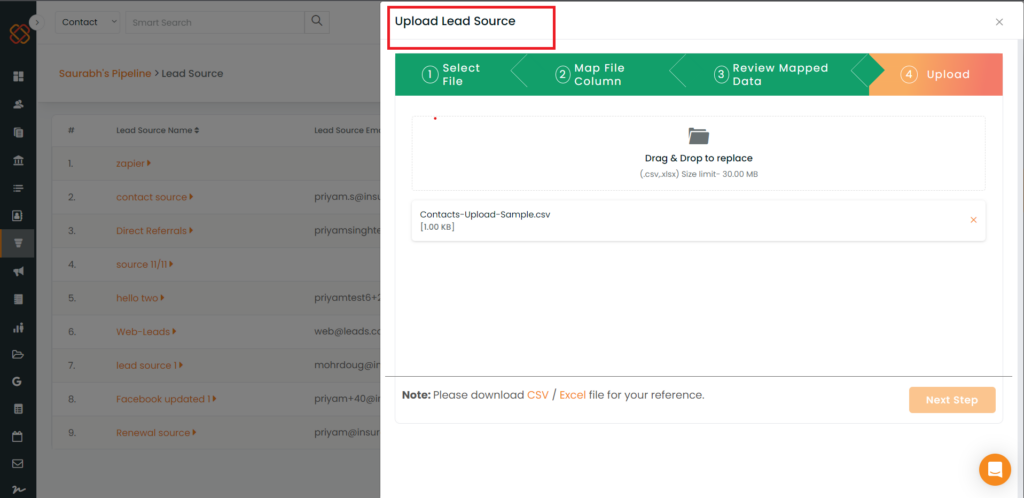 Select and upload the file.
Note– The lead source can be uploaded as a CSV or Excel file.
The mandatory InsuredMine field for uploading the lead source is "lead source name." It cannot proceed to the next step without mapping this field.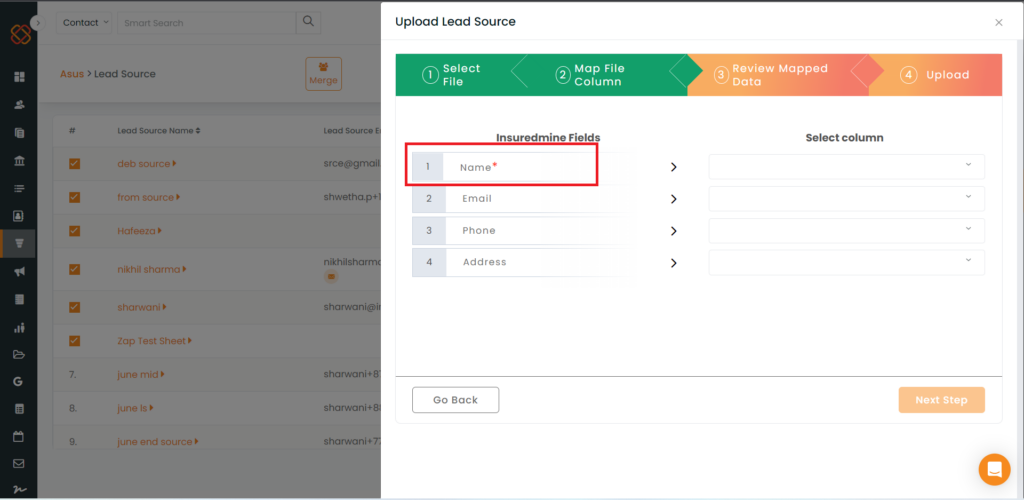 Note: The criteria below indicate whether a new lead source will be generated or whether the current lead source will be updated. 
A new lead source is created when the name differs from the current lead source while the email and phone number remain the same.
A new lead source will also be created if the email is different from the existing lead source, but the name and phone number are the same.
The existing lead source will be updated if the email address and name are identical to those in the existing lead source, but the phone number differs.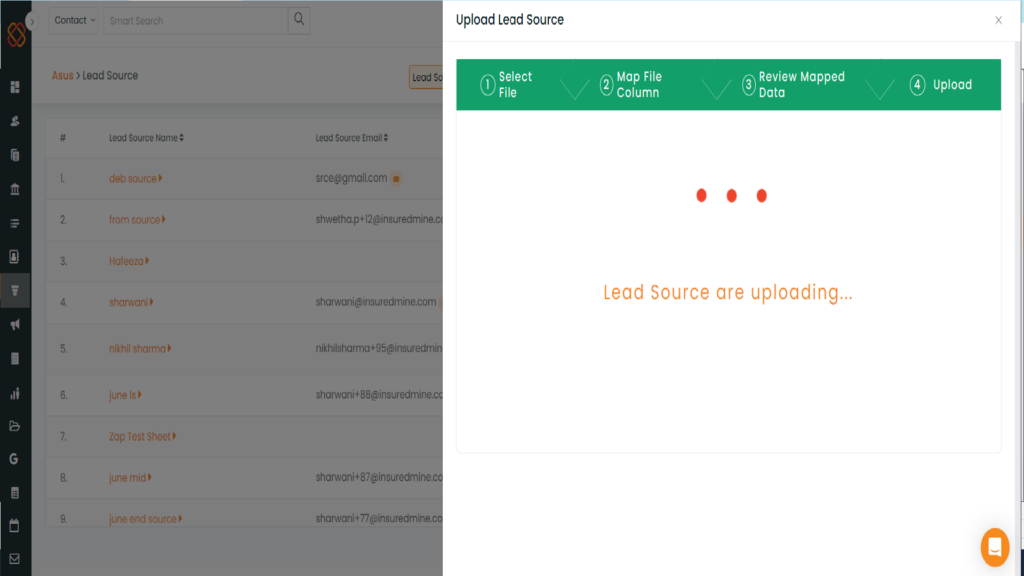 When the upload is finished, a success message and an email notification that it was successful.