Description: Adding a quote will automatically create a policy in the deal card.
Benefit: Creating a policy is now quicker, automated, and more efficient.
Navigation – 
Navigate to the Pipeline module. Click on a deal card.
Scroll down to the quotes section.
Click on Edit.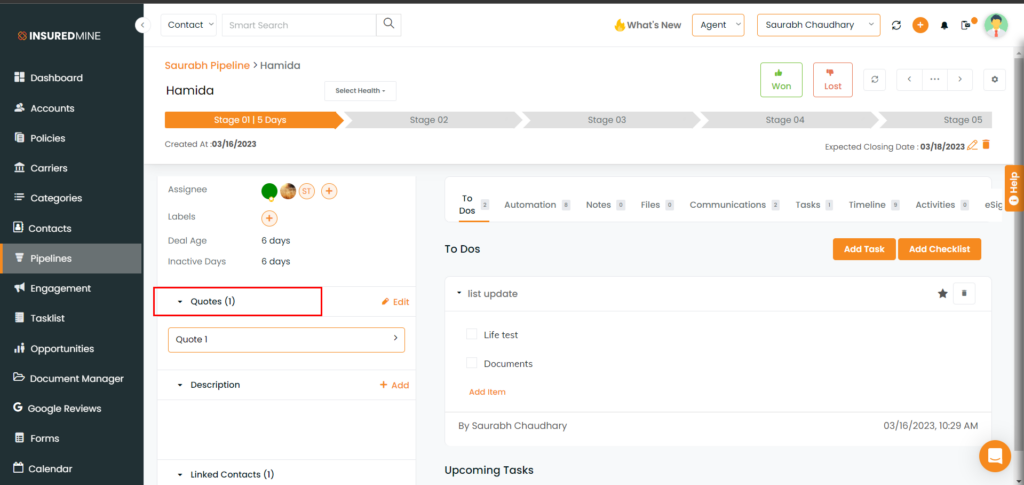 Select Add Quote. Click on More Options.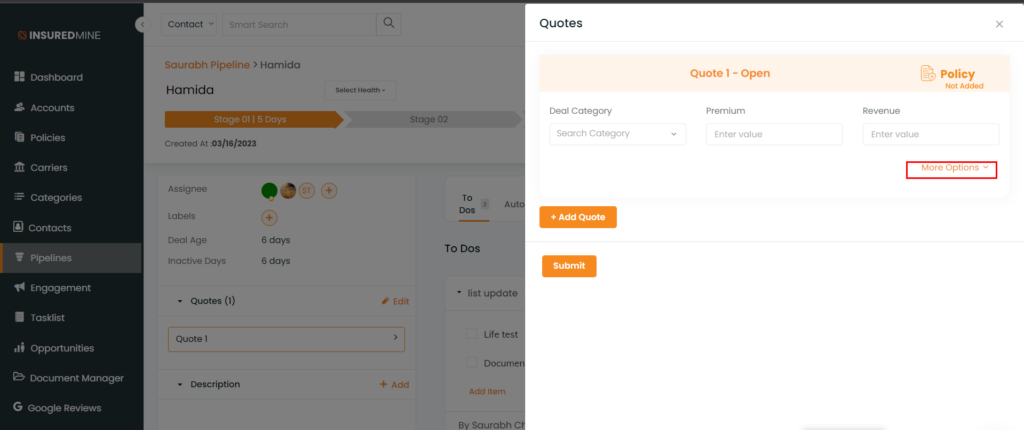 After filling in the desired requirements, click on Submit.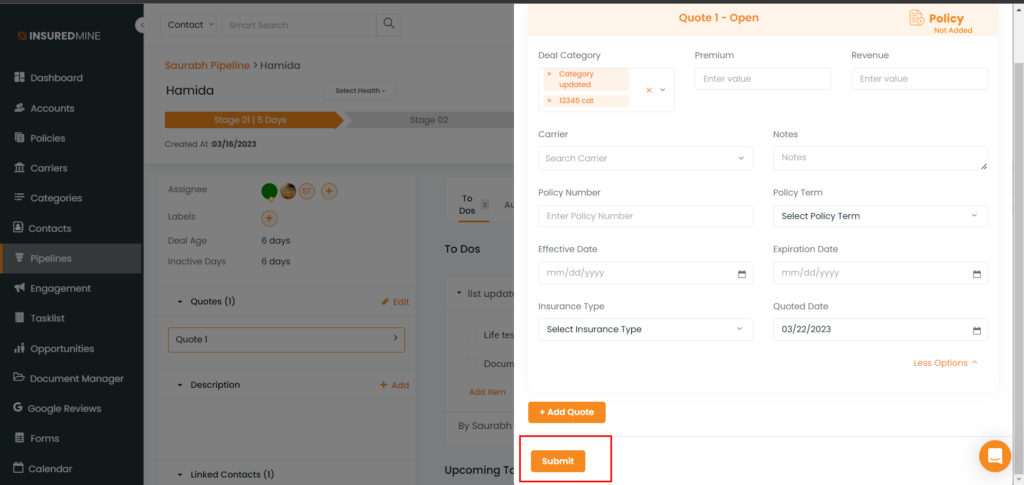 A success message will appear.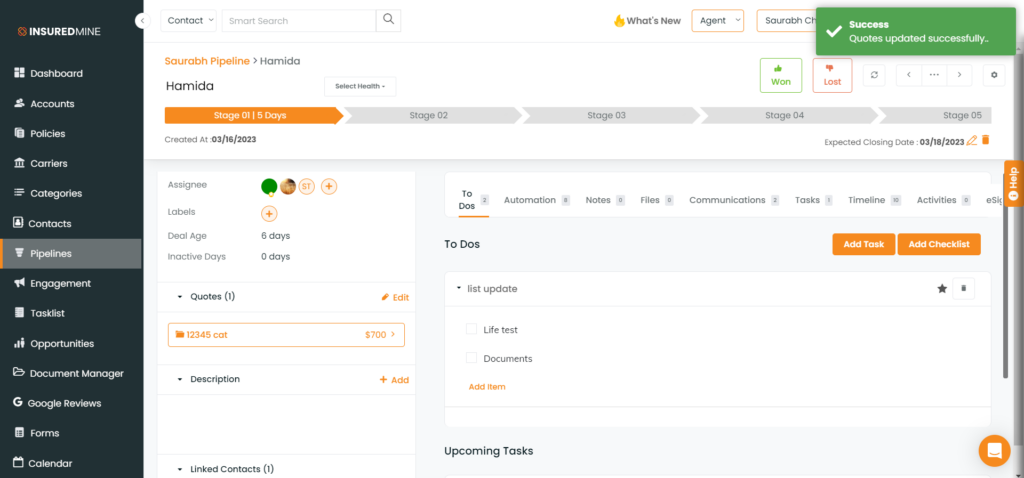 Note: Click the Policy not added button to add the policy. Once the policy is added, a success message will appear.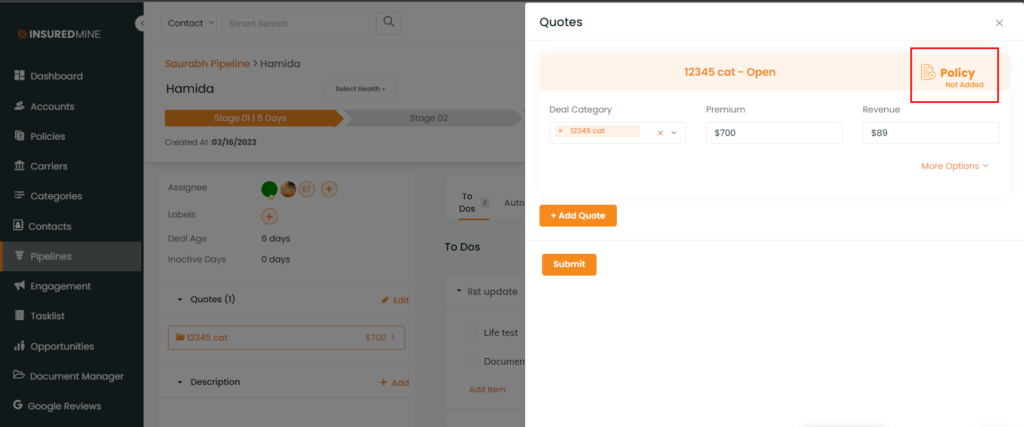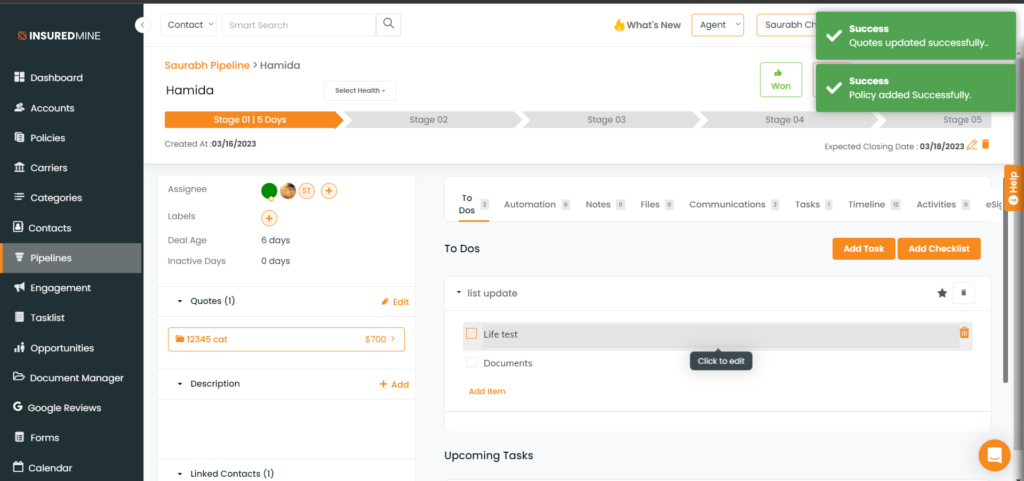 You can view the added policy in the Existing Policies section.