In this article, you will learn:
Generate and receive life Insurance Intake form right into your dealcards. Empower your team with a proficient and comprehensive life insurance In take form. 
You can use this Intake form to get all information quickly from your clients. You can collect personal information for example name, address, number, email, birth date, marital status, social security number (SSN),  other life plan information by using this insurance quote form template. This life insurance quote form allows asking some questions about Family history, professional hobbies, previous medical diagnoses.  In addition, your clients can add additional comments and questions by using this insurance quote form.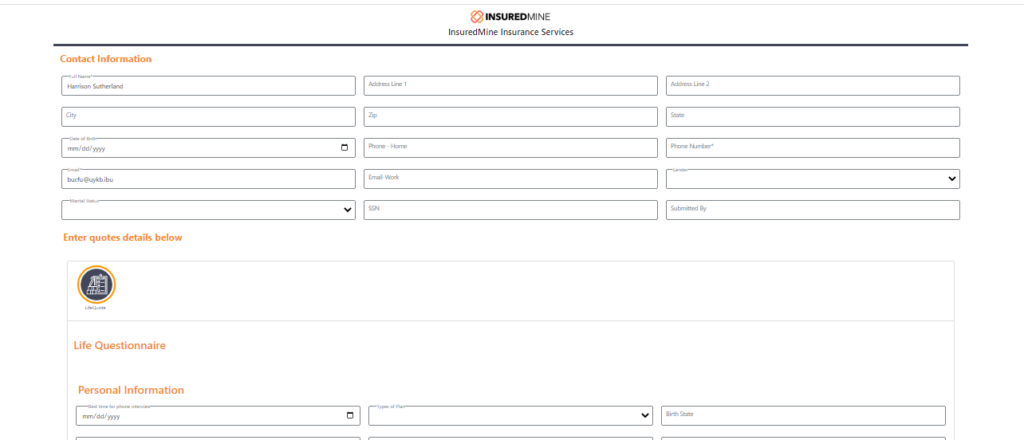 Life Insurance Intake Form
How to insert life Insurance Intake form in dealcard?
Go to the Pipeline in the pipeline manager module and select the pipeline where you have the deal card for Life Insurance
Select the deal card for the pipeline
In the import form segment on the right, Click on Import Intake form.
4. Select category Life and click update intake form.
5. Click 'yes' on the confirmation screen, to import the Life quote sheet.