In this article, you will learn:
Create a pipeline for sales or service
Log in to the Admin account and go to the Pipelines from the navigation bar.
Click on the Pipeline dropdown button and then click on Create New Pipeline mentioned at the top in the drop-down.
3. Select a Name for the board (eg. Personal Lines, Client service)

4. Select the Category of the deal board that you would like to create.
In the case of a Default, you can choose the categories from the pre-set ones. Once done, click to save and continue.

In case of Custom, you need to enter the custom category of your choice. Once done, click to save and continue.

Note: Choosing the default option will add default stages or existing stages and categories to your deal board. If you choose the custom option, you can define new deal stages and categories for that particular Pipeline.
5. You can manage all the modules on which the agents will work for a specific pipeline.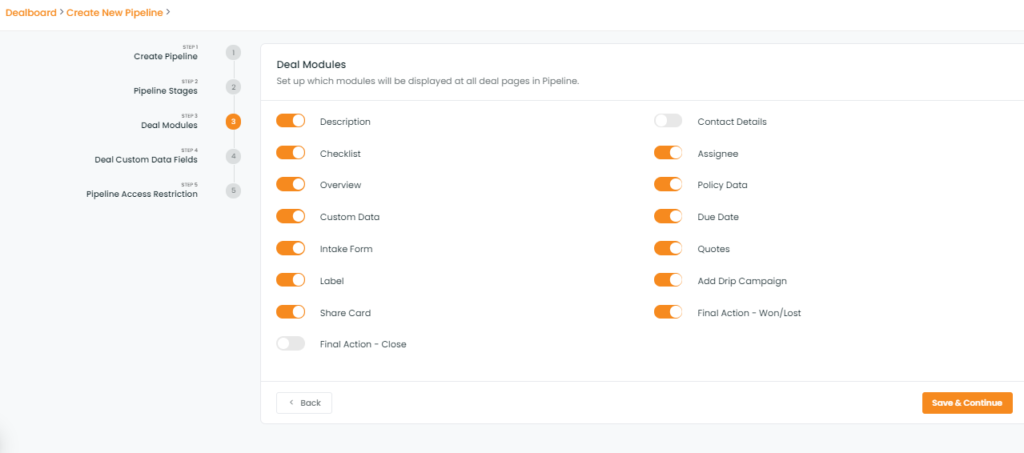 6. You can restrict agents as per your choice. Select or deselect the agents of your choice.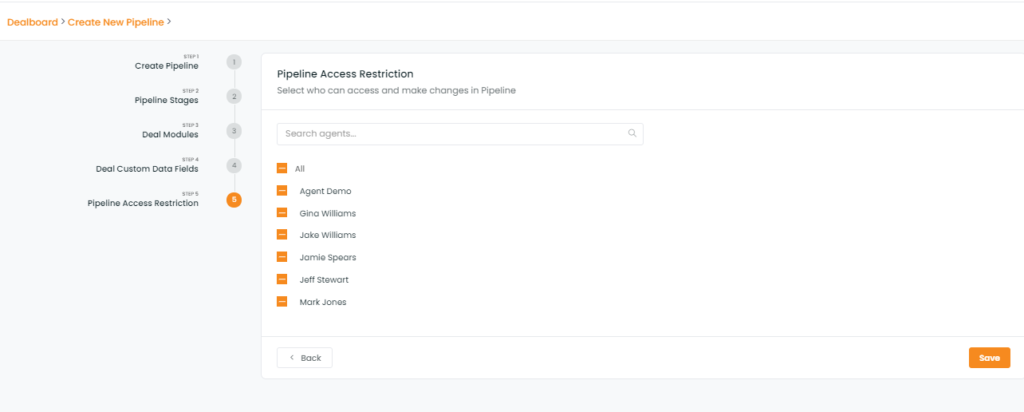 7. Add stages for the pipeline according to your business requirements. You can also drag to reposition the stages.
7. You can add extra custom fields for all deal cards belonging to the same pipeline.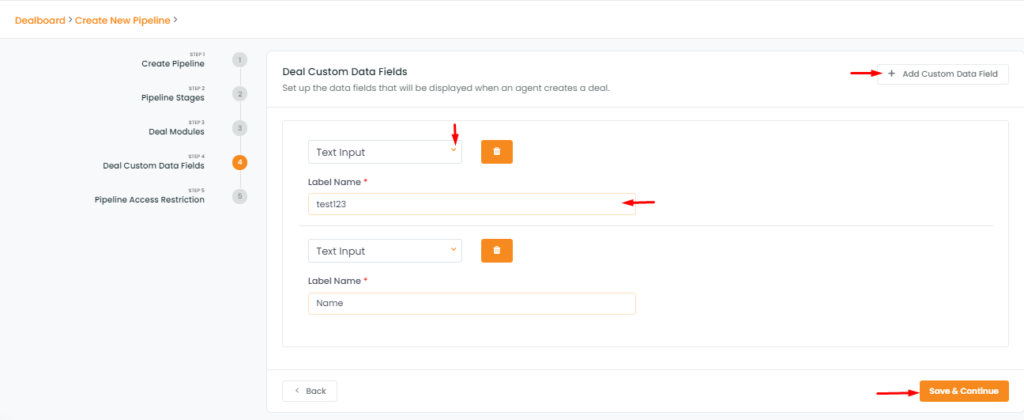 NOTE: Custom added fields will show up in the deal card under the Custom Data section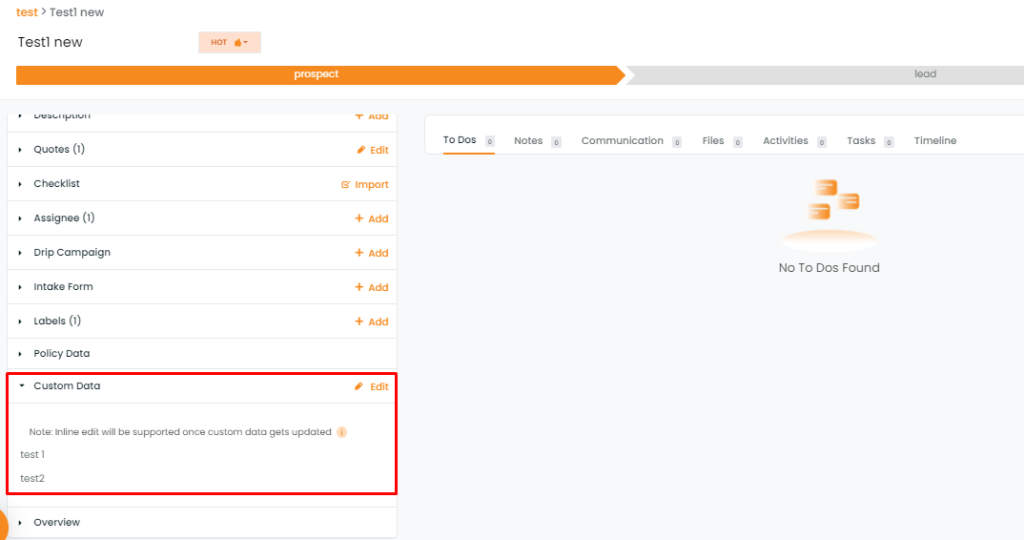 8. Once you've set the new pipeline, all users can access the new pipeline. You can switch to your required pipeline by clicking on the name of the pipeline from the drop-down menu.
Additional Functionalities