Description– Name, email, company, and title are now available as new eSign fields in the eSignature module. It will also auto-fill the recipient's name and email; if we include agent fields, the agent's information will also be auto-populated.
Usecase- Feature Assist with auto-populating fields and reducing the effort of writing similar information before sending the document.
Navigation –
Navigate to the eSignature module. Select Sign Document.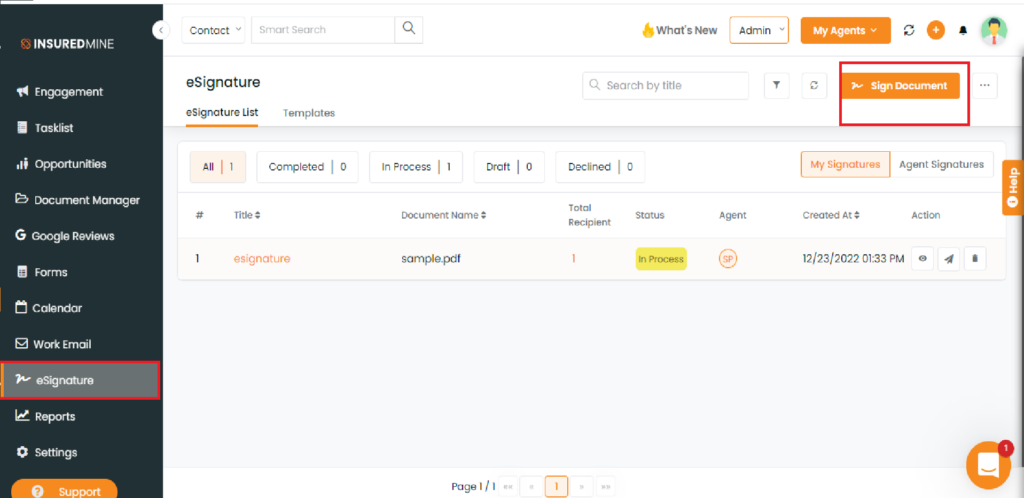 Select Document, then click Next.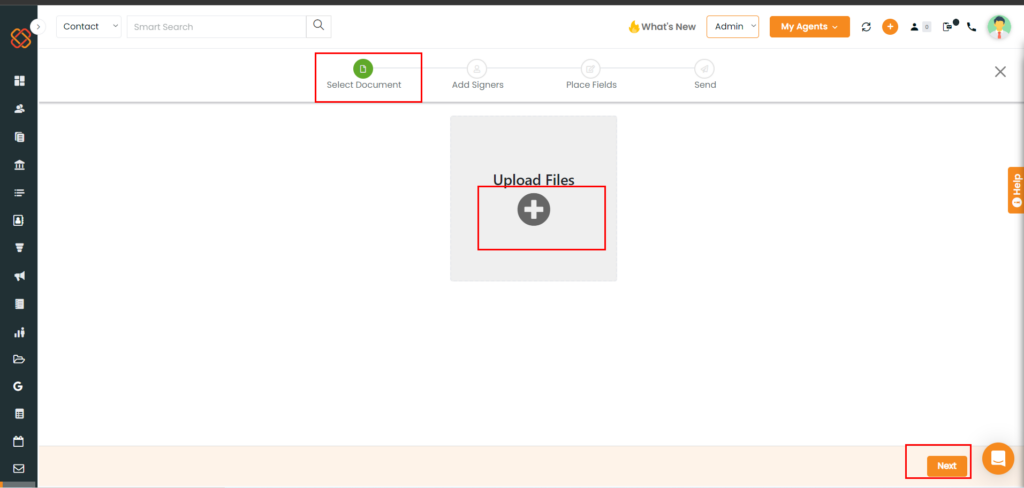 Add the signer's details, and click next.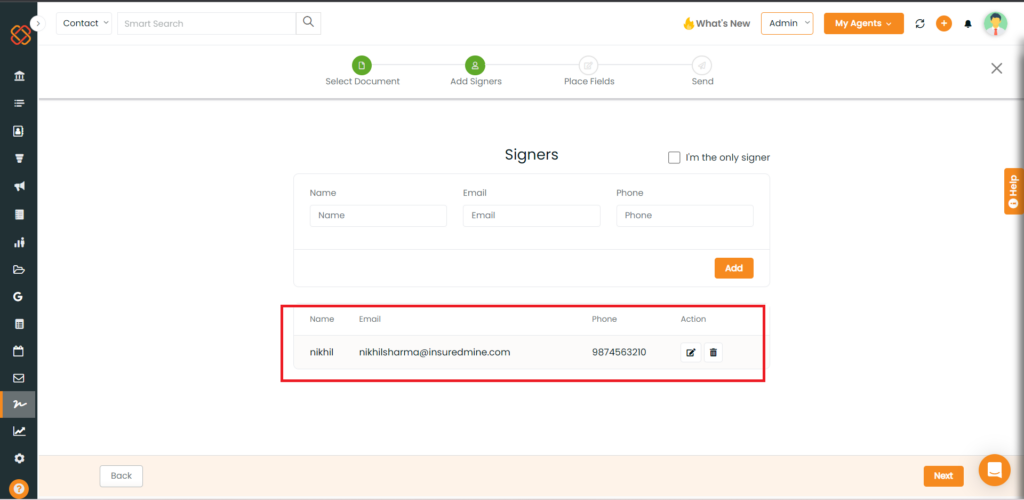 We have added the recipient's details to the signer's section. We will see autofill fields on the place fields page that we can add. The signer's details will auto-populate in the autofill fields when added to the document.

Add the company and title fields.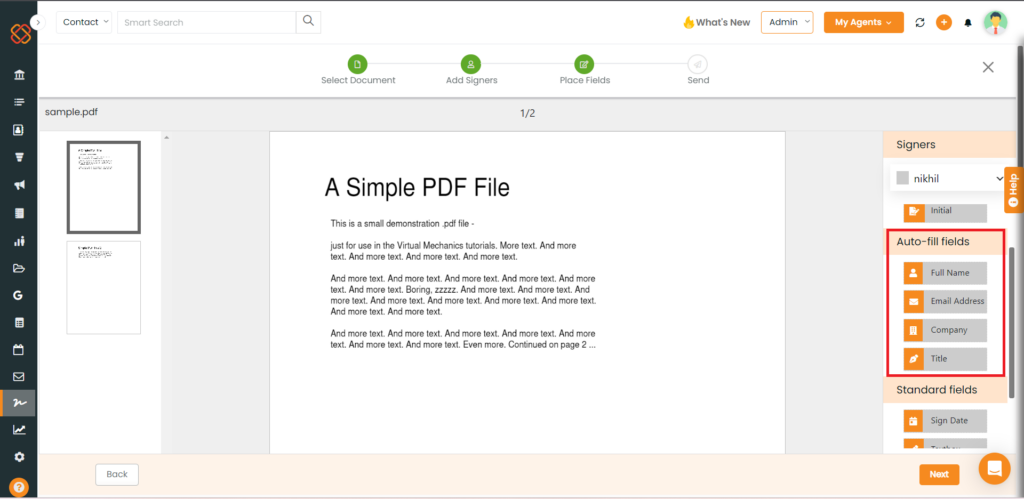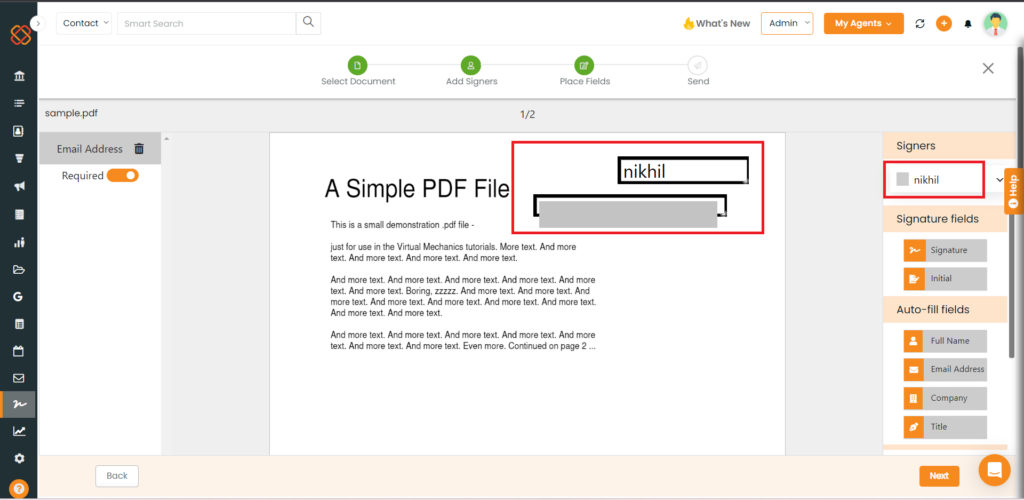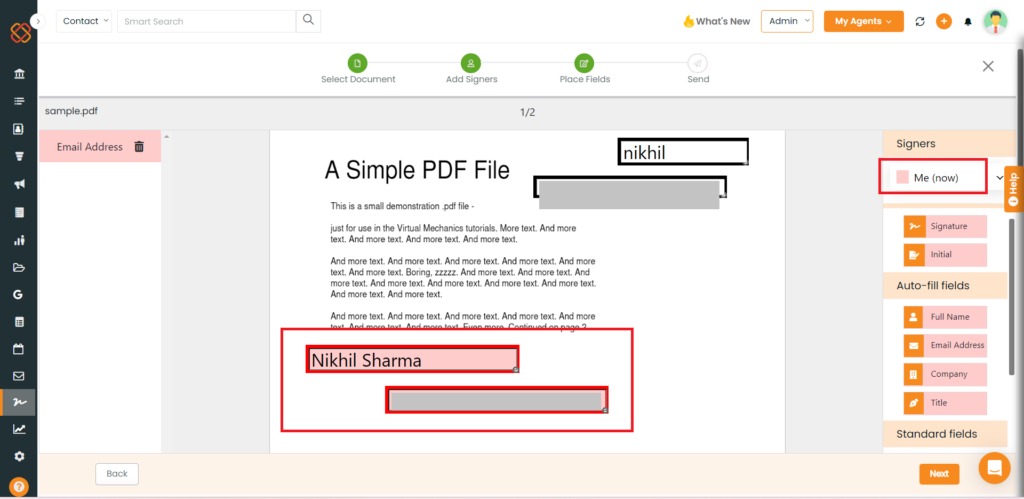 Enter the subject and message of the signers. Click on Send.