Description – See the number of policies associated with an account in the report module.
Use case – Easy navigation of Accounts having policies mapped to it user can view and download easily from here 
Navigation-
Navigate to the

Reports

module. Go to the tab

Policy per new account.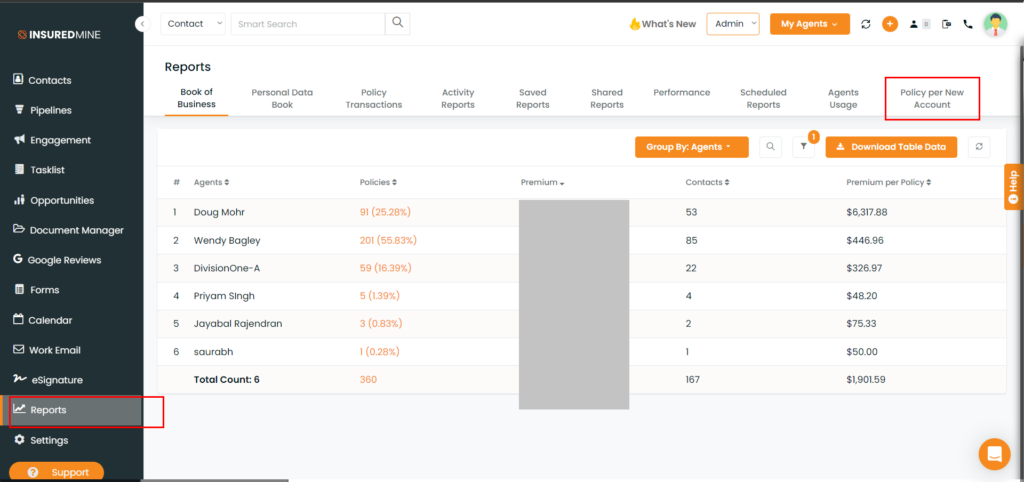 You can see the account name and the number of policies for that specific account. To view the policies, click on the policy count .

You may also download the policies by clicking on the download button.