In Reports, under Policy Transaction, you will be able to see the total number of transactions that have taken place under the Policy section in the AMS360 account. You can filter the list by the date.
This enhancement is for AMS360 users only.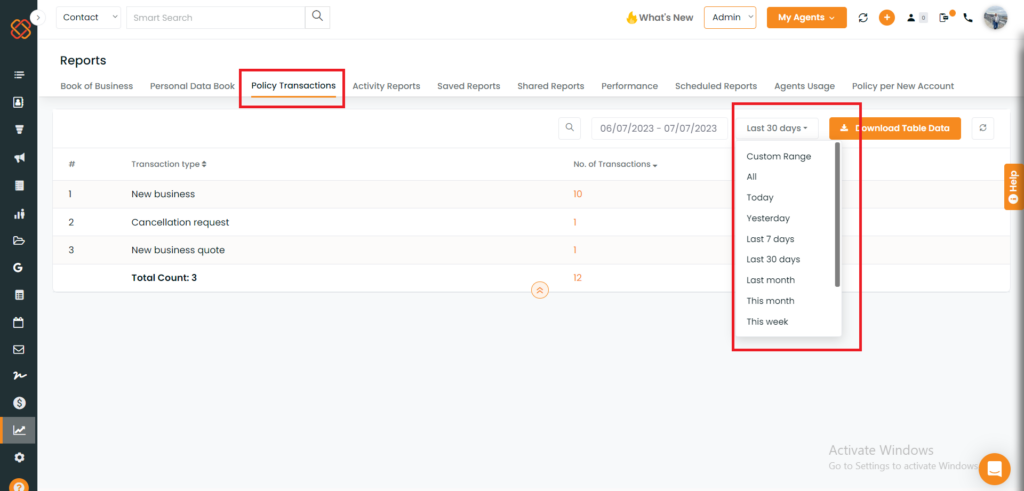 If you click on the number, you will be navigated to the policy detail section where you will be able to download the report.