You can share documents with your contacts for eSignature from Contact 360, Account 360, and deal cards in the pipeline. 
Contact 360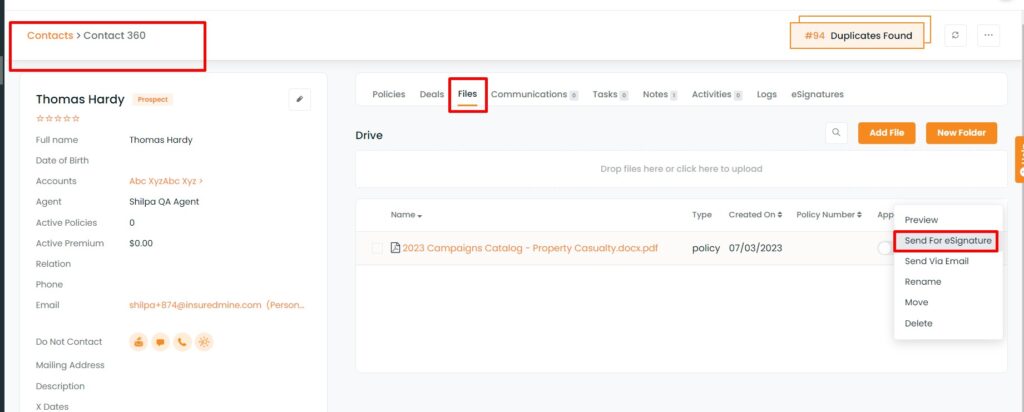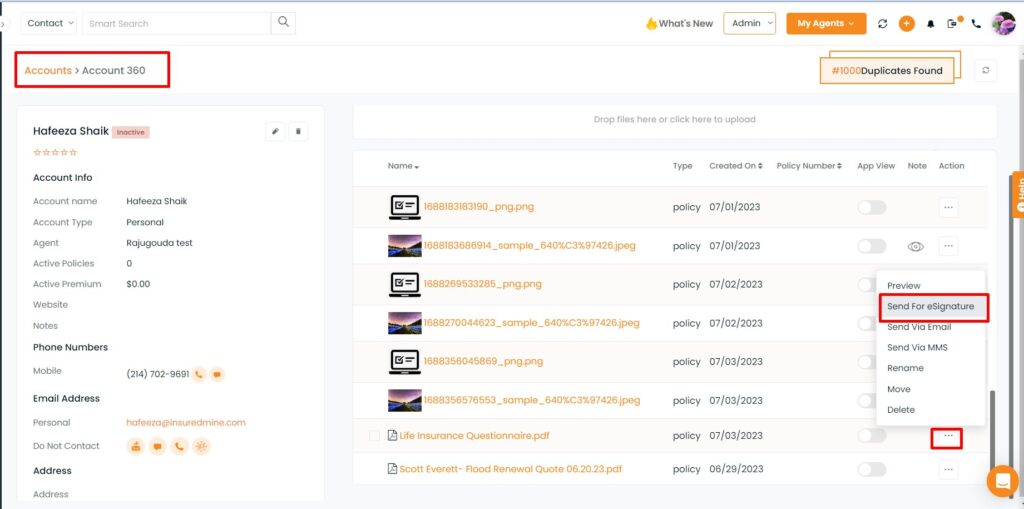 To view the enhancement:
Navigate to Accounts

Select one account to view the Account 360

Click on Files

Upload a PDF document
Note: Only PDF document is applicable for eSignature. If you upload any other format it will display an error message.
Once the file is uploaded it will be visible in the file list

Click on the three-dots icon next to the file name

Select Send For eSignature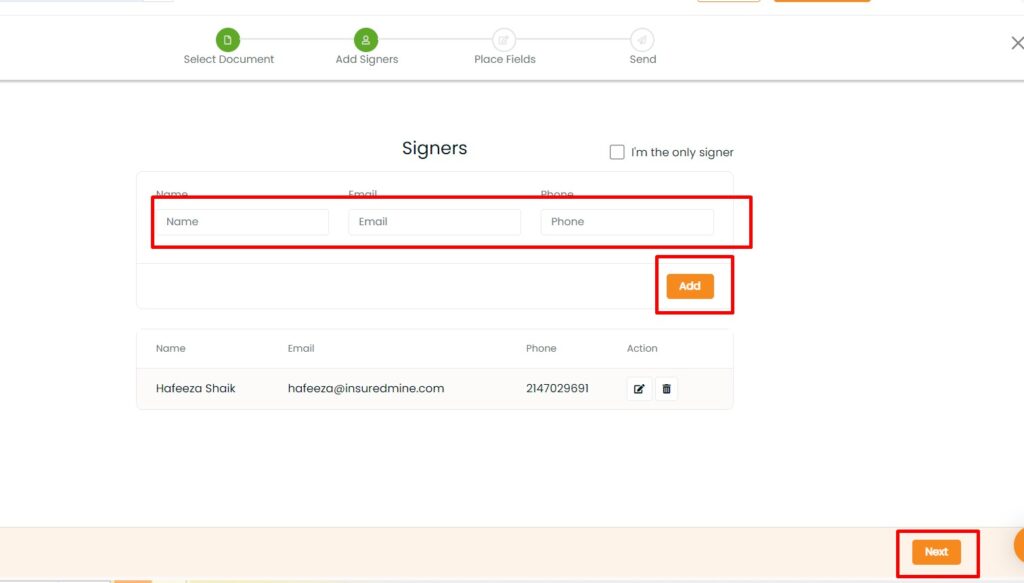 If you want to add additional signers, click on the Add button and click Next
Add and place the fields and click Next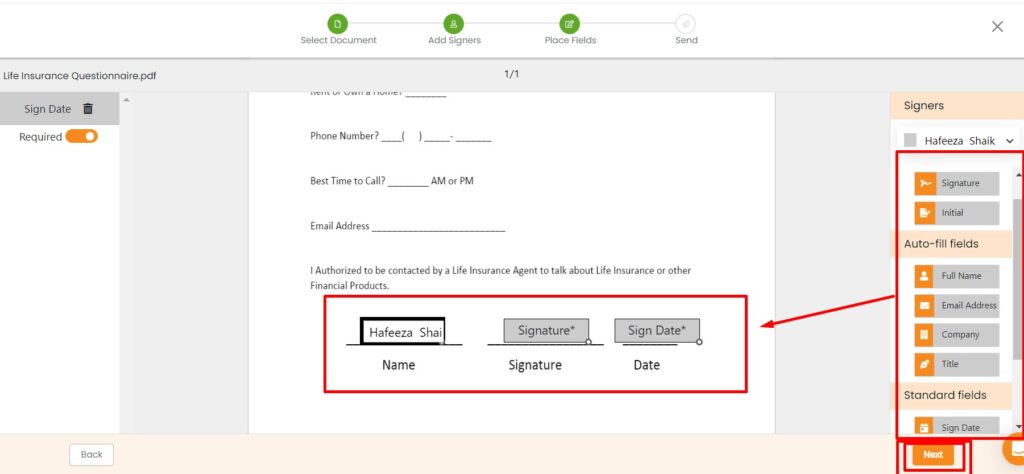 Type the subject and message and click Send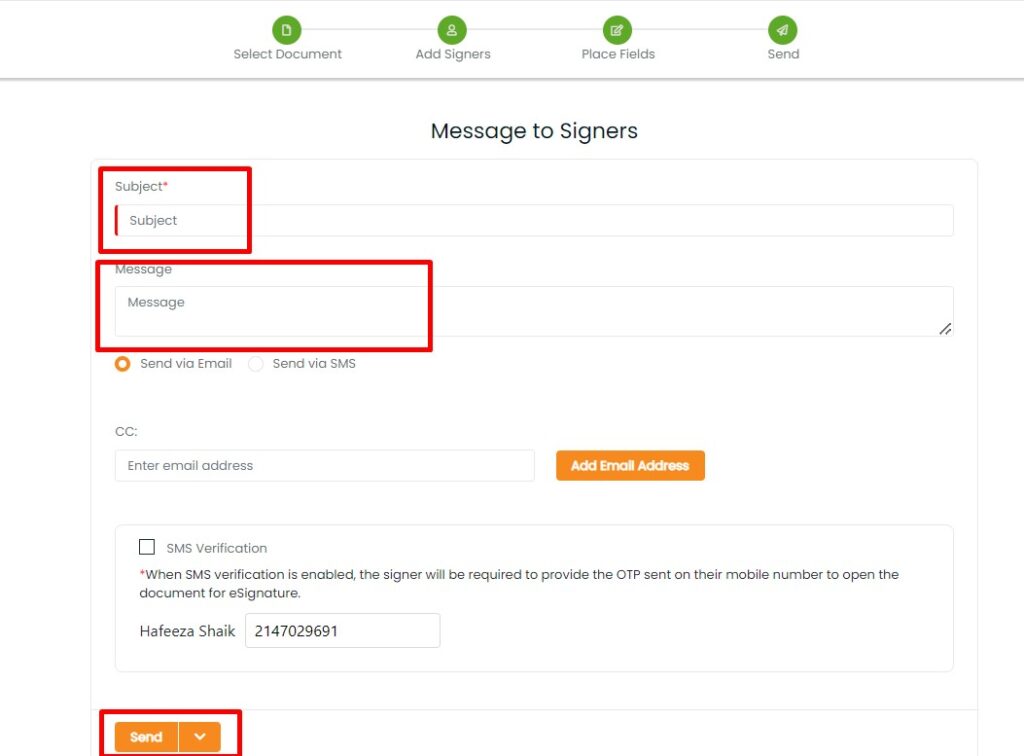 The eSignature tab is also available in Contact 360 and Account 360. And if you have already sent any document for eSignature from Contact 360 or Account 360 then you will find all the details under the eSignature tab. The details will include all the documents you have sent and the status of the document.