Whenever you share forms with any of the users, you will have the option to give only read or read/write access. If you give read access only, then the user will not have the option to edit the form. When you allow read/write access to the user/agent, they will be able to edit the form. 
The delete option will be available only for the agent who has created it.
To view the enhancement:

Select the access- Read or Read/Write

Select the agent

Click on Share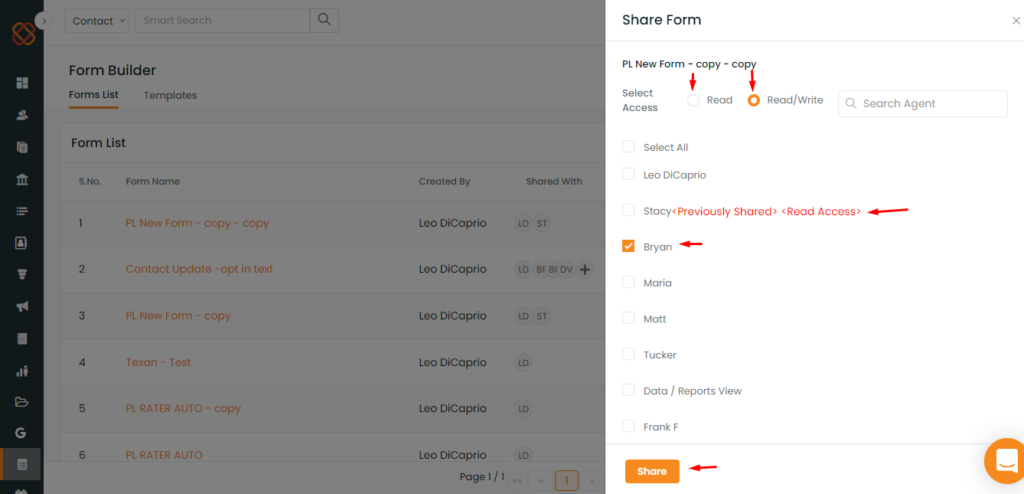 Note: If you have already shared the form before with any agent, it will be marked as previously shared with the access details beside the agent's name.