Now you can add a signature while sending text messages as well. In order to do that, you must add and save the signature template you want with every text message. To have the signature added automatically, you will need to mark it as default.
This signature will be applied whenever you send any text message from Pipeline Automation, Send Text Message (through the add Button on the top), and Single Contact Drip.
To view the enhancement: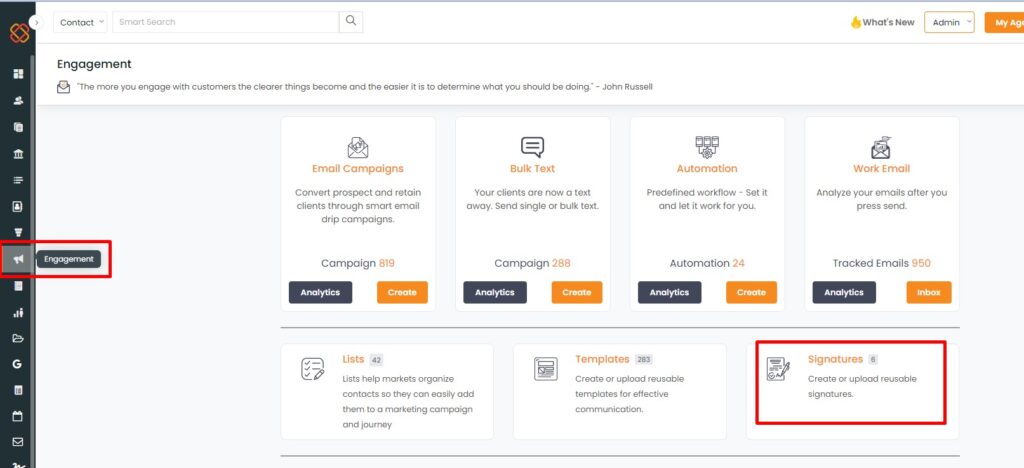 Select Text

Type the subject for the signature

Type the signature content

Check the box to Mark as Default

Click on Submit
You will get a notification saying:

You can also mark the signature as default from the signature list.
Note: If you deselect this, the signature will not be added by default while sending any text message.
Note: Signature can be added only once for text messages.
In Pipeline Automation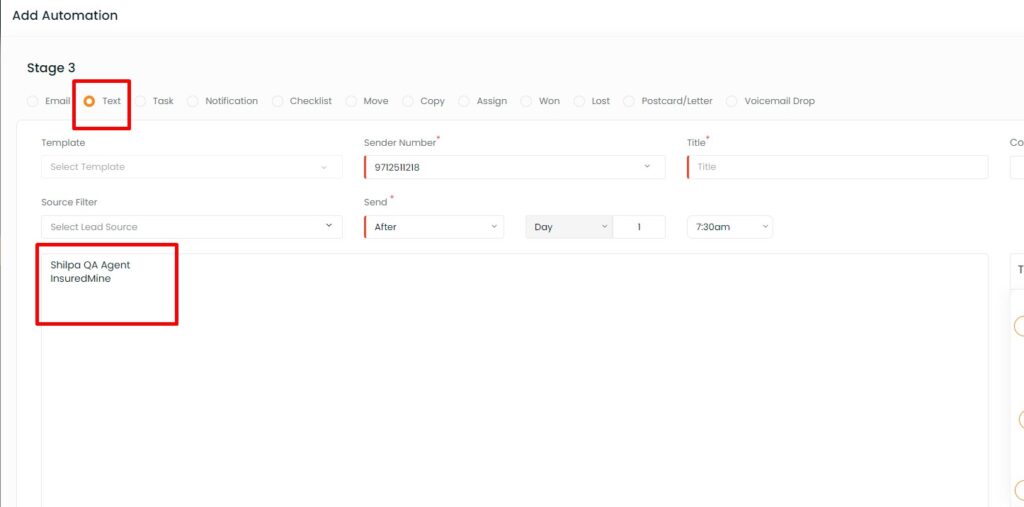 In Send Text (from Global add button +)

Note: If you have already selected to add the signature by default, it will be automatically added. If you have not done so, click on the Add Signature checkbox while sending the text message.