Description–we can now use the signed document to create a new eSignature request and send the document to another recipient for eSign in eSignature, account360, contact360, and Pipeline modules. 
Use case: Send documents to signers more easily rather than starting over in case something is missed.
Navigation-
Navigate to the eSignature module. 

Click on the document that needs to be sent to eSign again. Select the document that is complete.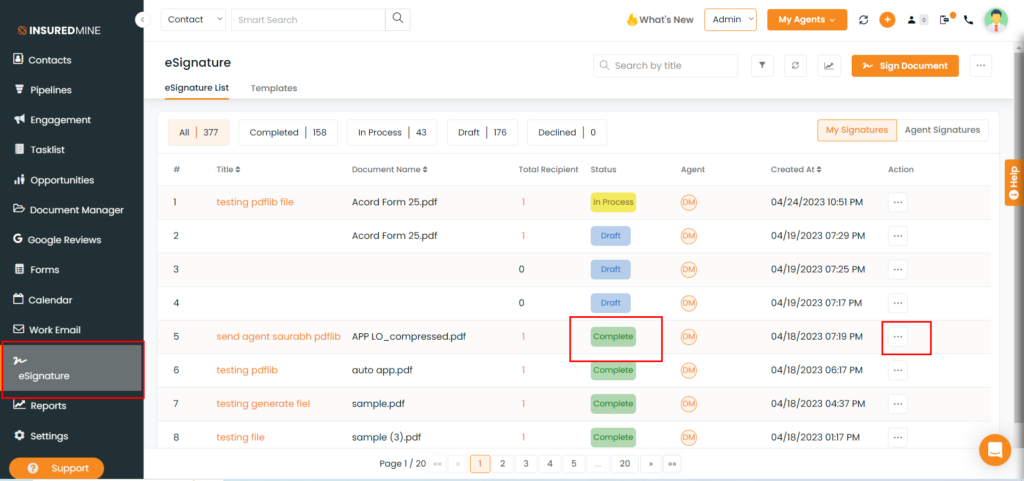 Click on the three dots under the action column for the same document.

Click on the button

use signed doc for new eSign request.

You will be redirected to the signer's section. Click on

Next.

Add fields as necessary, then click Send.