Description – Send reminders globally and individually to signers to complete the eSignature process.
Benefit – Personalized timelined reminders for individual documents, increasing the effectiveness of a reminder. 
Process- 
Navigate to eSignature Module.
Click on the Action button. Select Reminder Setting.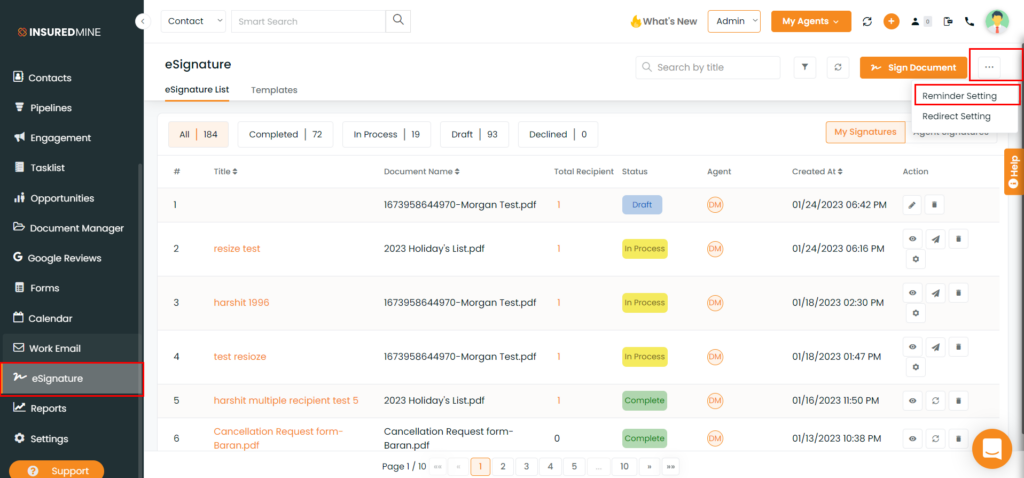 Toggle to Disable Global Reminder.
Select Save.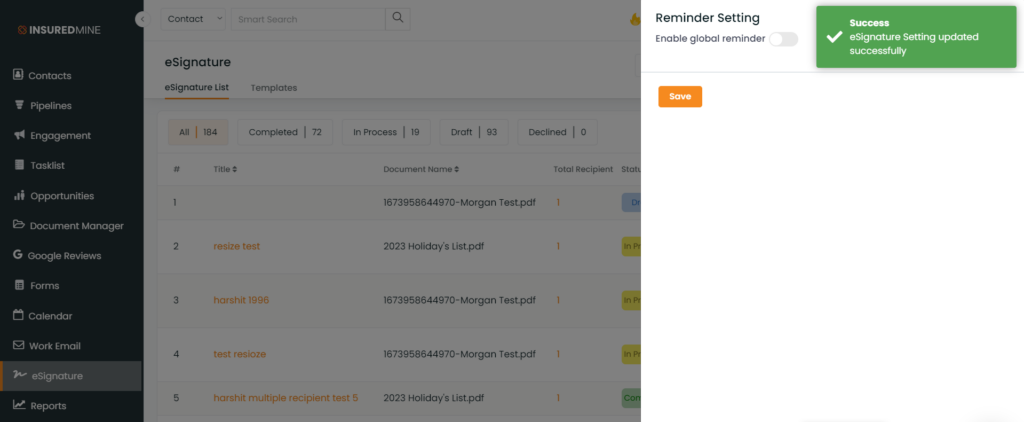 Navigate to the 

eSignature List.
Note – Please remember that the Set Reminder Icon will be visible for documents in the \"in process\" stage.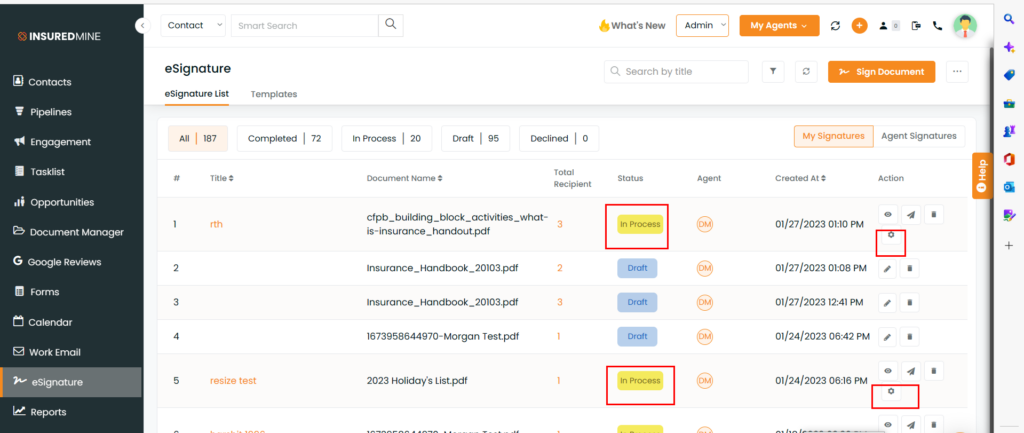 Click on the icon Set Reminder to set reminder settings.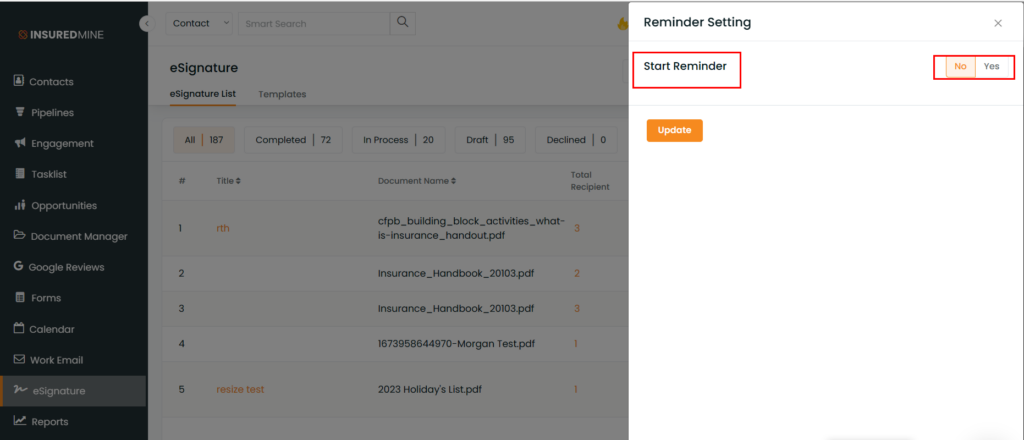 Toggle the Start Reminder switch to Yes. You can toggle the Repeat Reminder to yes or no.
Enter the number of days for the Trigger After field. Click on Update.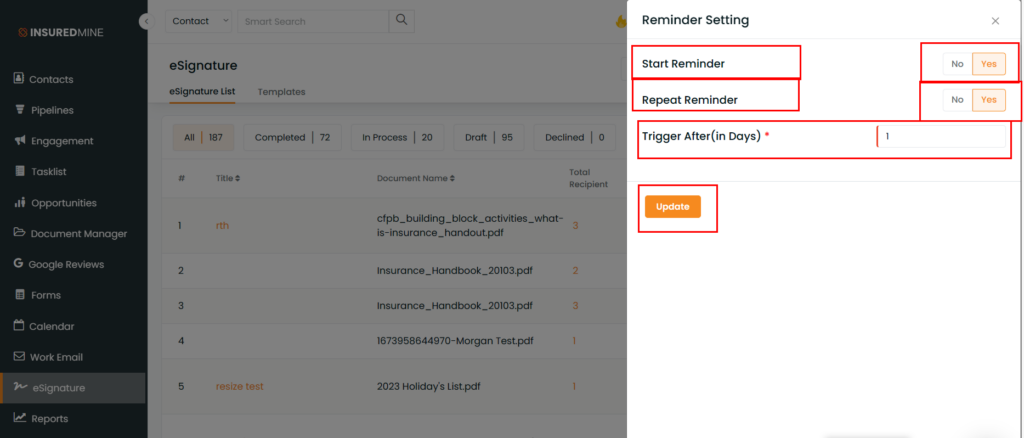 The reminder will be sent to the recipients according to the set reminder settings.