Description-We can now schedule eSignature doc to send using the new feature.
UseCase- Ease of sending documents to signers to produce results on time
Navigation-
Navigate to the

eSignature

module. Select

Sign Document.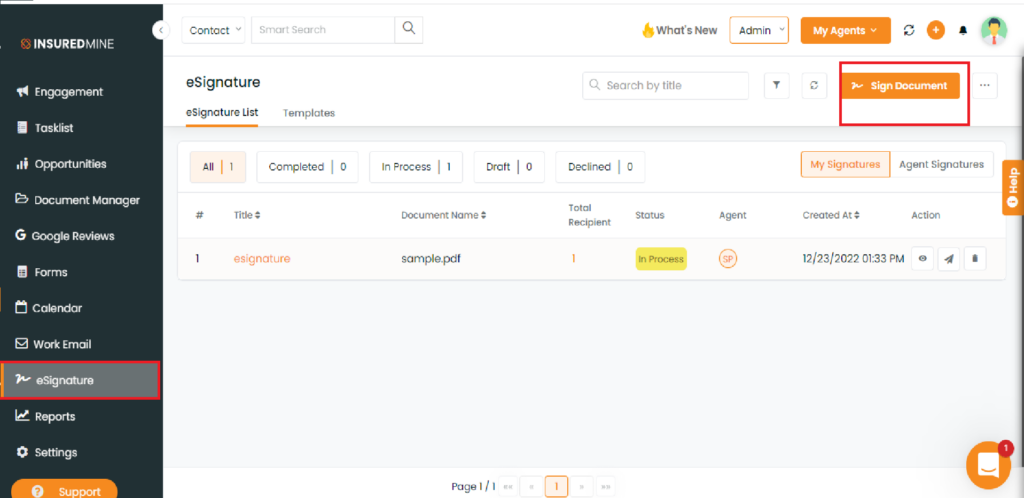 Select Document, then Next. Fill in the required signer's information. Place the fields as needed, then click the next button.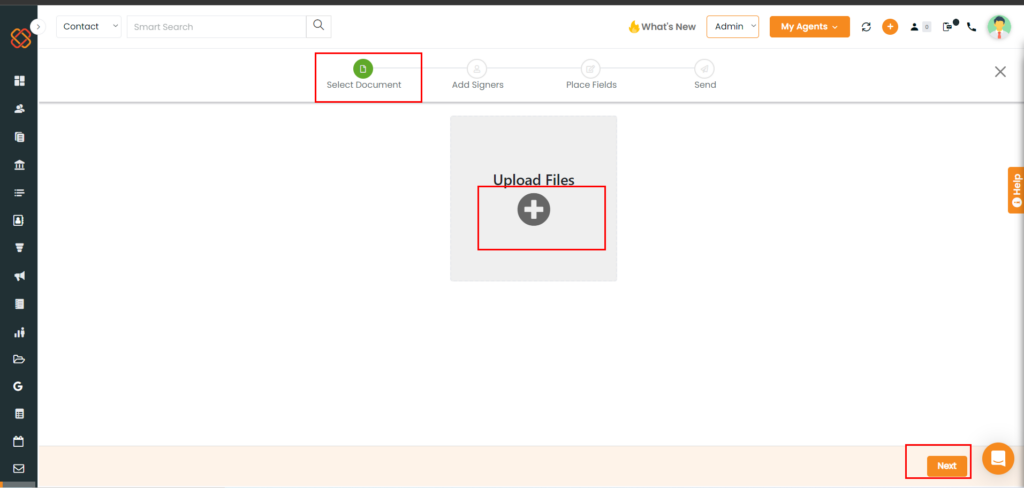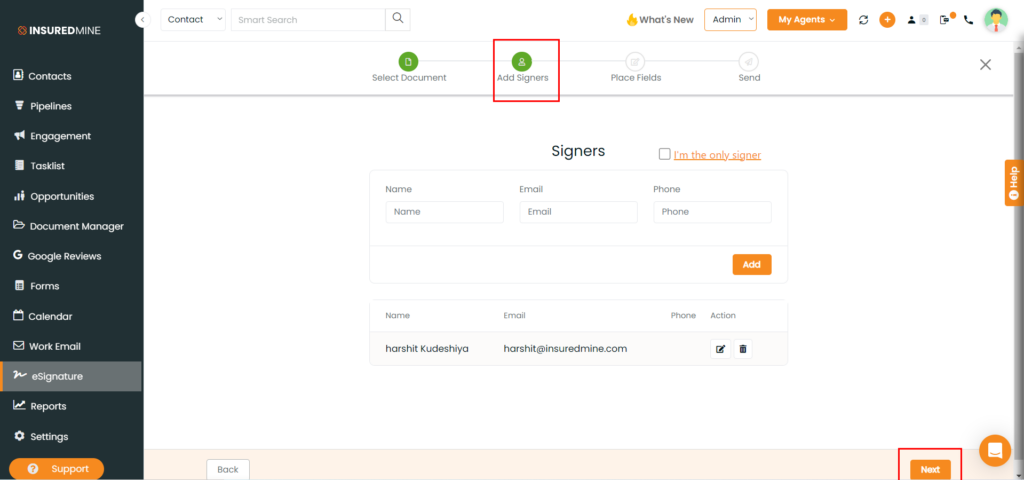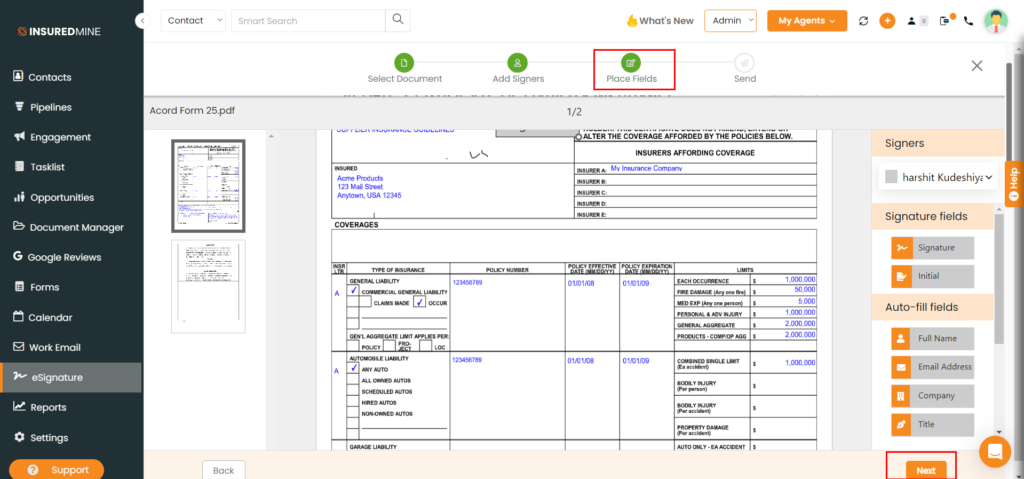 You can add messages to signers and schedule the sending of the document under the "Send" section. By selecting it from the dropdown menu, we can schedule and send the doc for eSignature.
Choose a time for sending and click the Schedule Send button.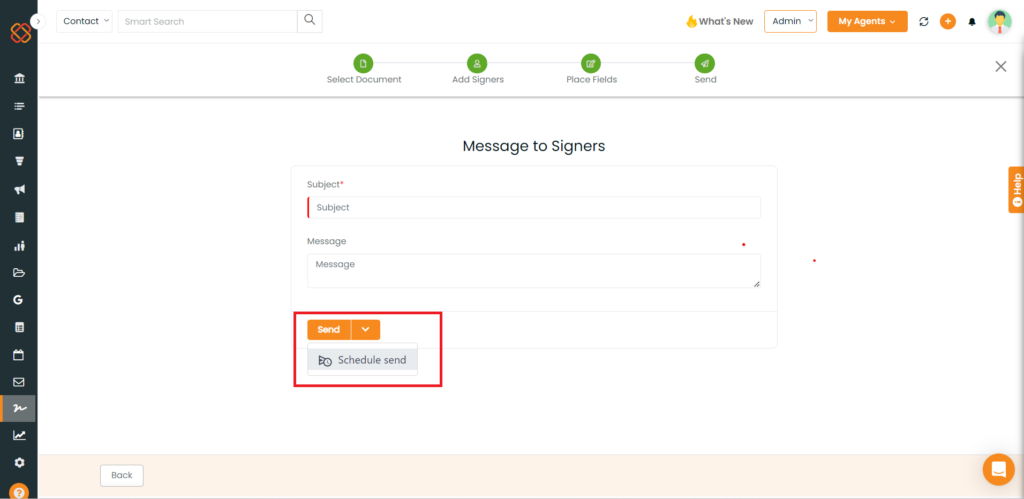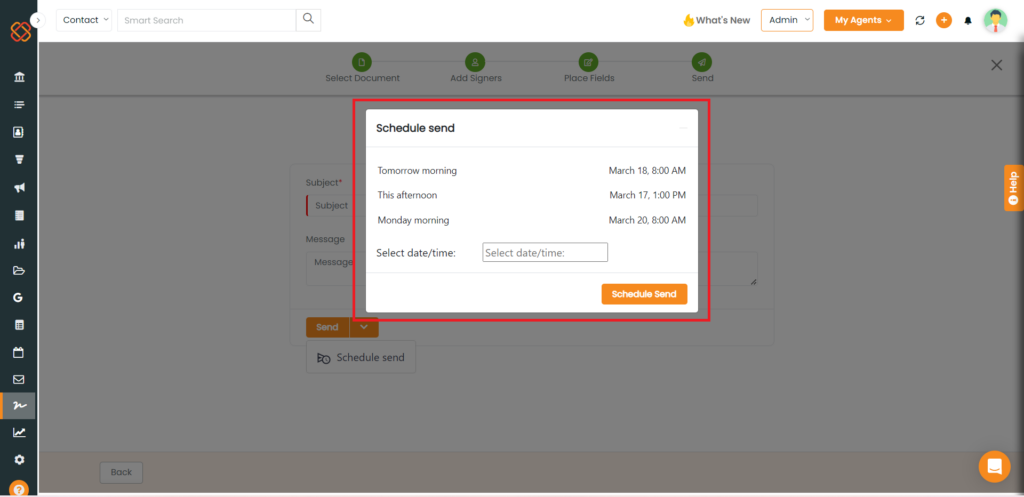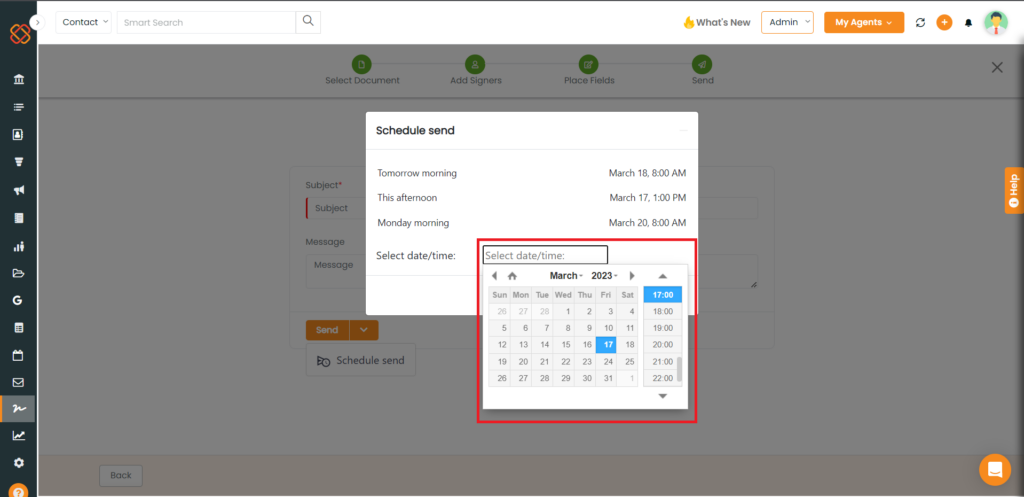 Once done , Click on Send.