Description: Agents can include the policy number when sending documents for eSignature.
Benefit: Agents can track which policies are associated with the documents sent for eSignature.
Navigation –
Navigate to the eSignature module. Click on Sign Document.
Select a file. Click on Next.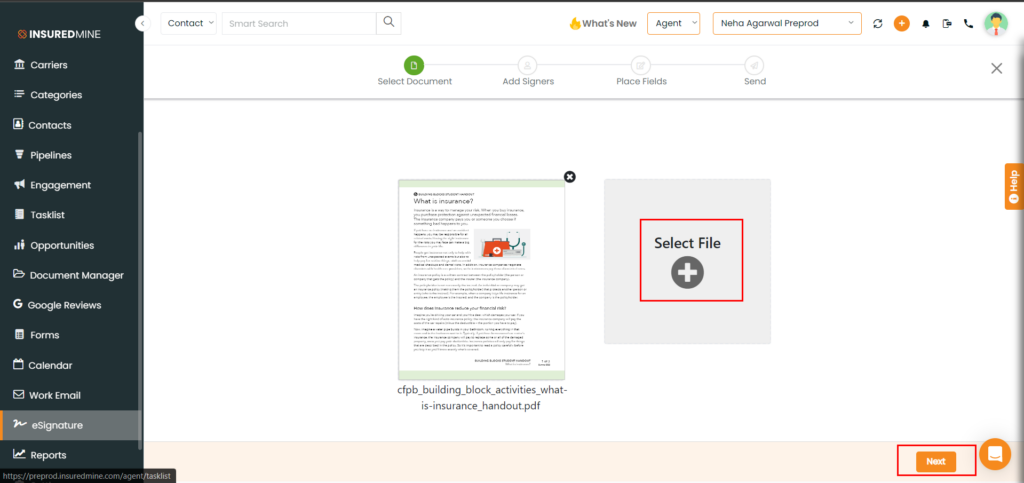 Add signers. Click on Next.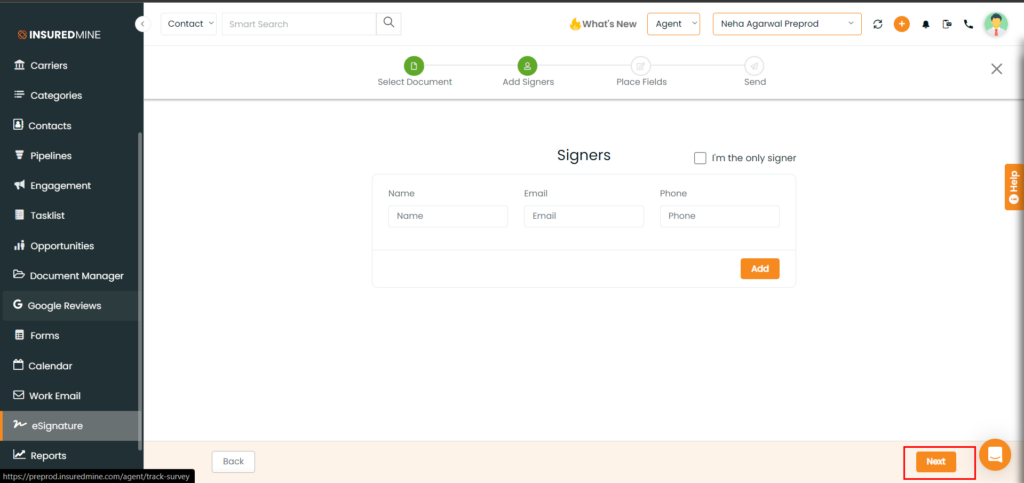 Place fields where they are required. Click on

Next

.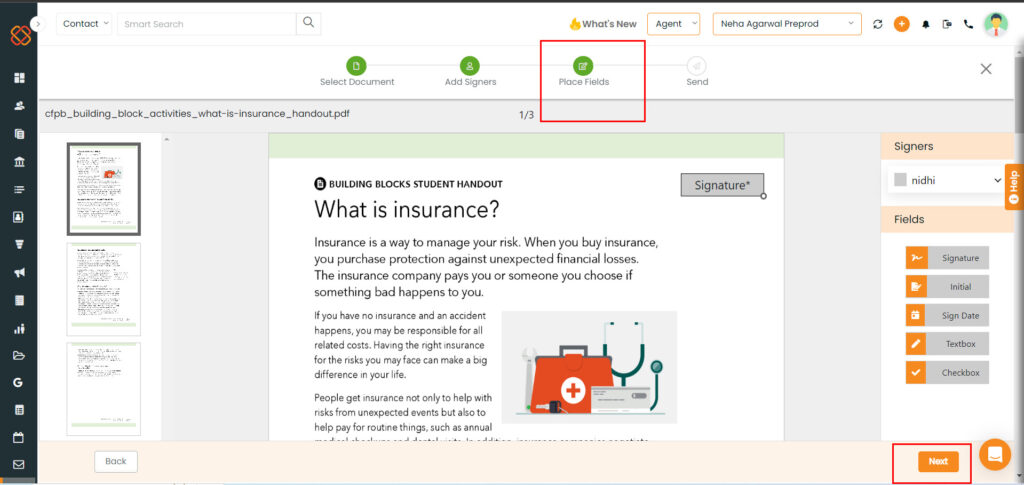 From the drop-down menu, choose the Policy number. Scroll down to select

Send

.
Note: The policies visible in the drop-down are the ones that have already been added to the corresponding contact sent for eSignature.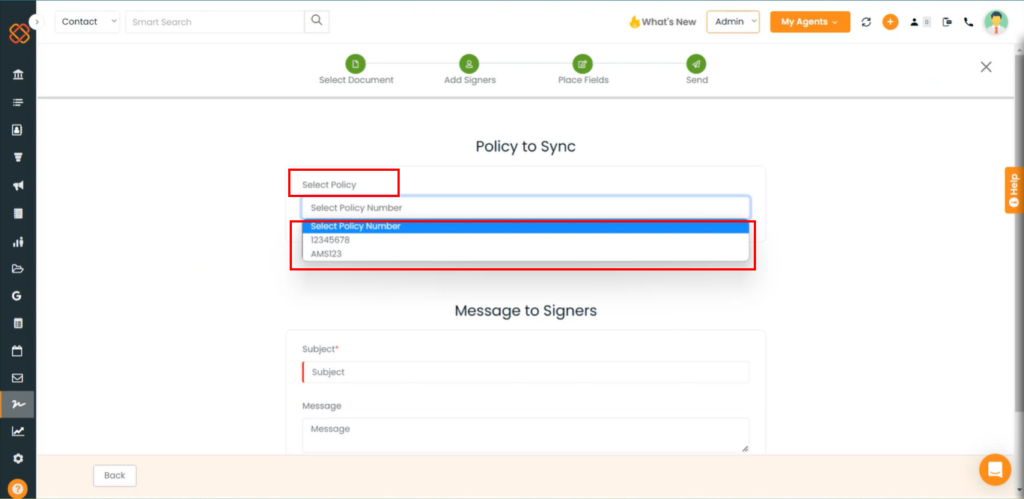 You can track the documents sent for an eSign policy once the file has been sent for eSignature.

Sign in to the AMS portal. Open the contact to whom the eSignature documents were sent.

Go to the Activity section to view the eSign document