Admin can now set another user with manager access as an Admin.
The manager who has Admin access has the following benefits:
 He can create and manage pipelines.
He can assign roles to other managers, agents and CSR's.
Access manager in the agent profile allows the Admin to assign roles to others. You can view the screens that are available to an Admin.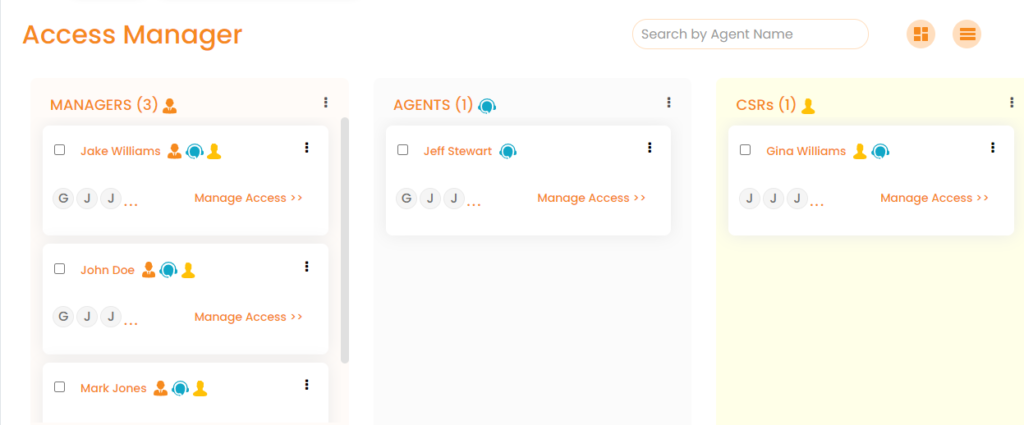 3. He is able to use the Setting module access as Admin. The settings available to any agent are provided to an Admin. Also, his account includes creating and modifying checklist templates, importing web quote form from the website, and adding the google review widget tool to the agency website. 
Note: Insuredmine now directly provides Admin access to one of the managers who can super improvise his powers and delegate Admin access to another manager.