You can now send a customized email message to the reviewers after they rate and review your business and service on Google.
Once you receive a google review, you can set a template that will go to your reviewer as a response. 
To view the enhancement:
Navigate to Google Reviews

Click on 3 dots icon

Select Set Email Response For Google Reviews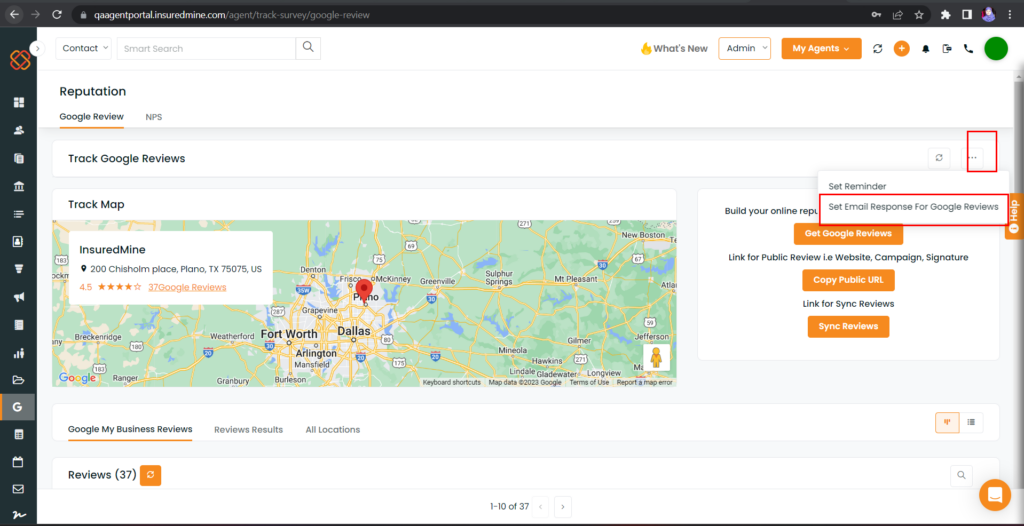 Select the template from the drop-down menu

Click Preview to preview the template

Click on save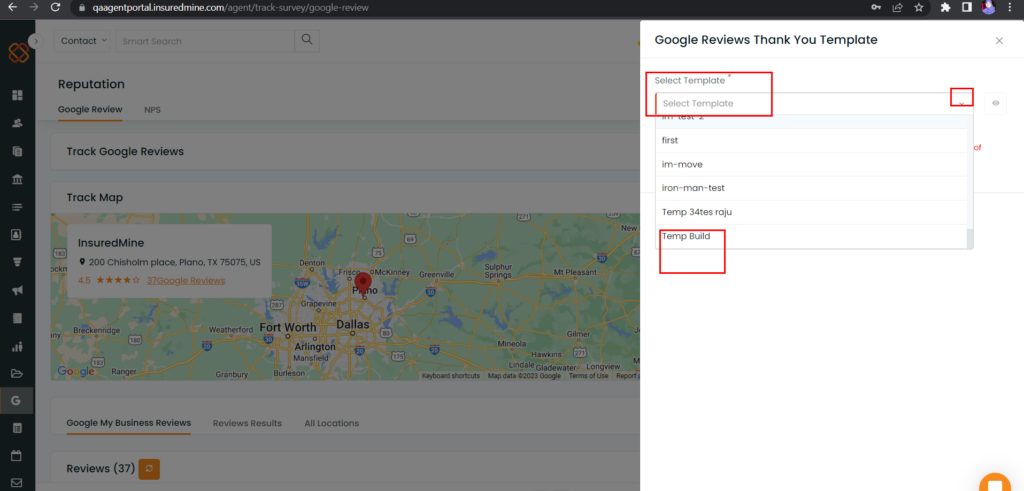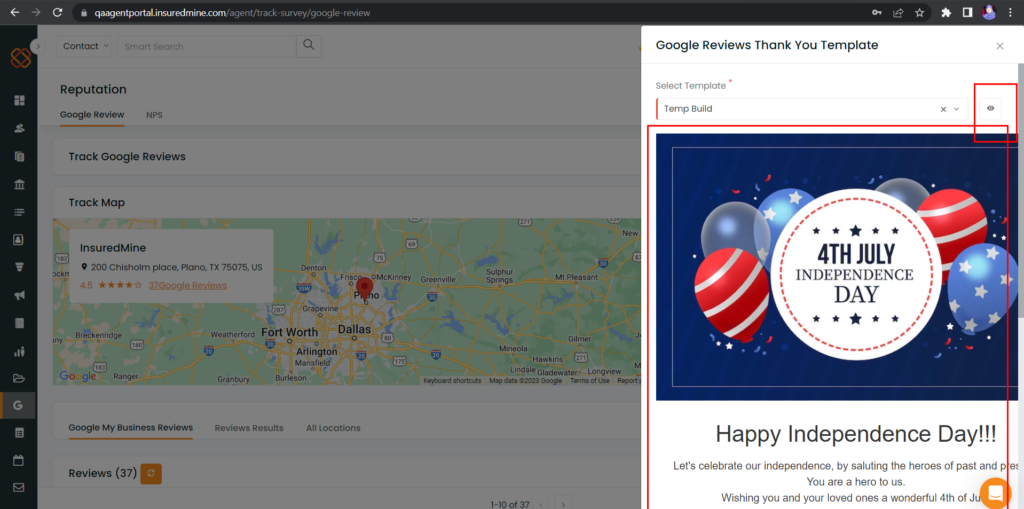 Once the email message template is set, the following message will be displayed: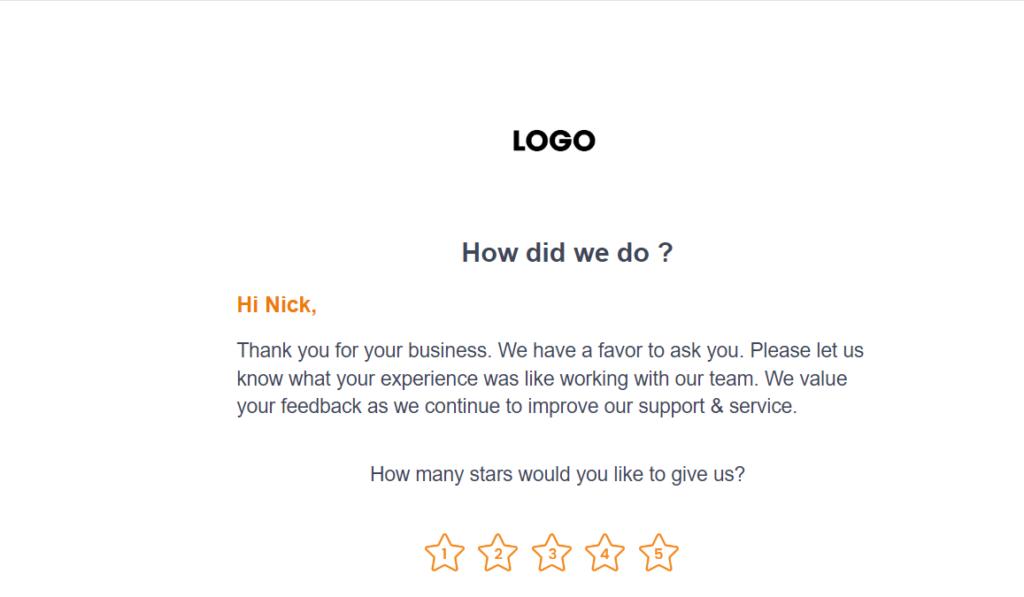 You can also update the template when required.
Note: The email response for Google Reviews can be accessed by Admin ONLY.