Description: Besides the option to specify recipients and add recipients\' email IDs during the download. You may download this report from the Save as Report option anytime.
Benefit: It is possible to download and send the report to several people simultaneously.
Navigation
Navigate to the Contact module.
Click on the Three dots in the top right corner.
Select Download.
Note: The Recipient column will automatically be filled with the login agent email id. From the drop-down menu, you can select more email IDs to download. Under the additional recipients\' column, additional emails can be added.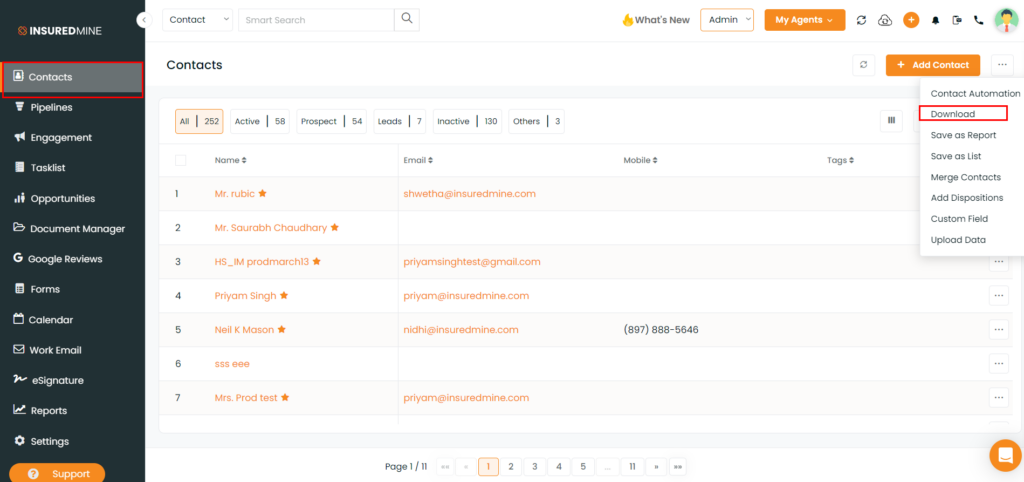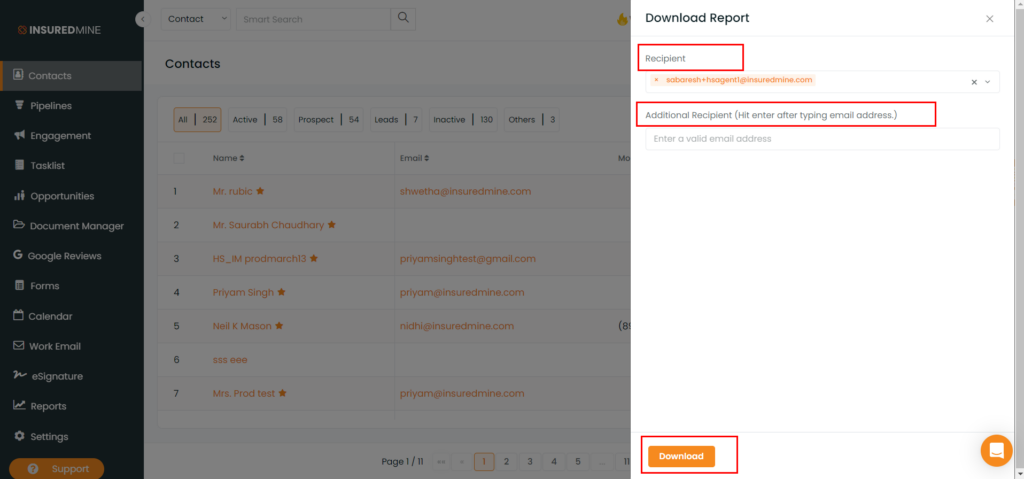 A success message will appear on the screen.
An email will be sent with a link to download the report.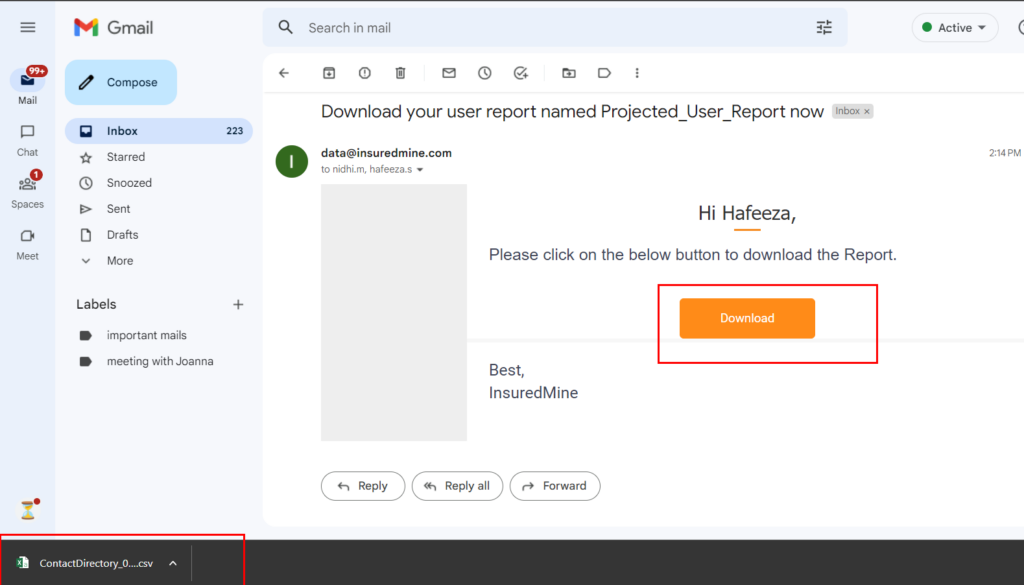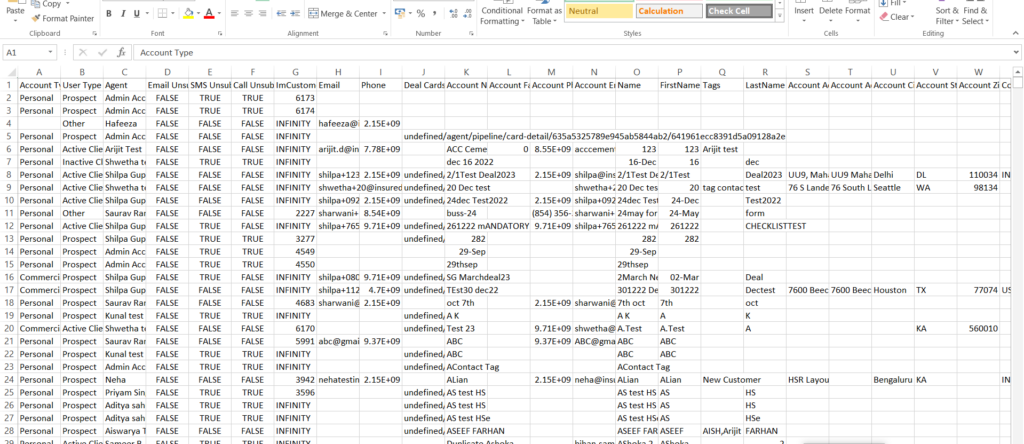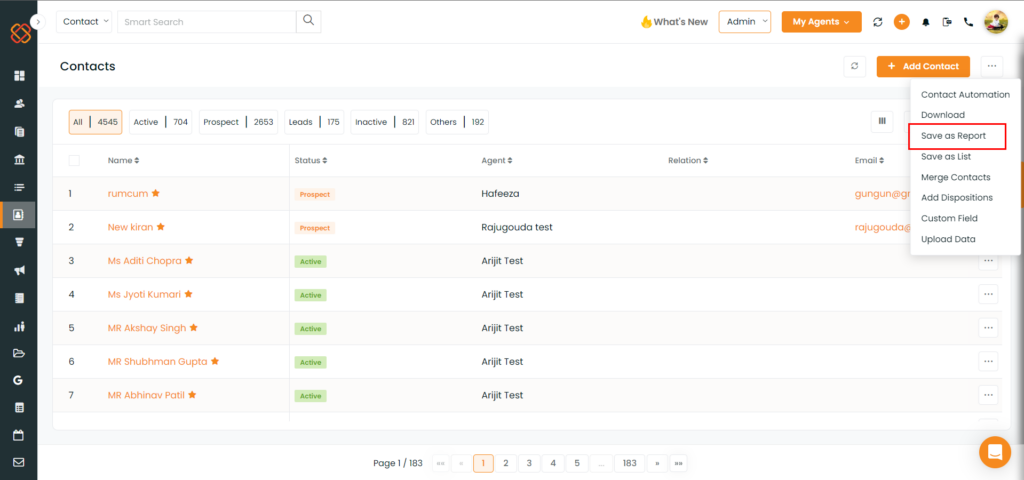 Write the Report Name. Add Recipient from the drop-down. Also, add the Additional Recipients under the respective column.
Click on Save.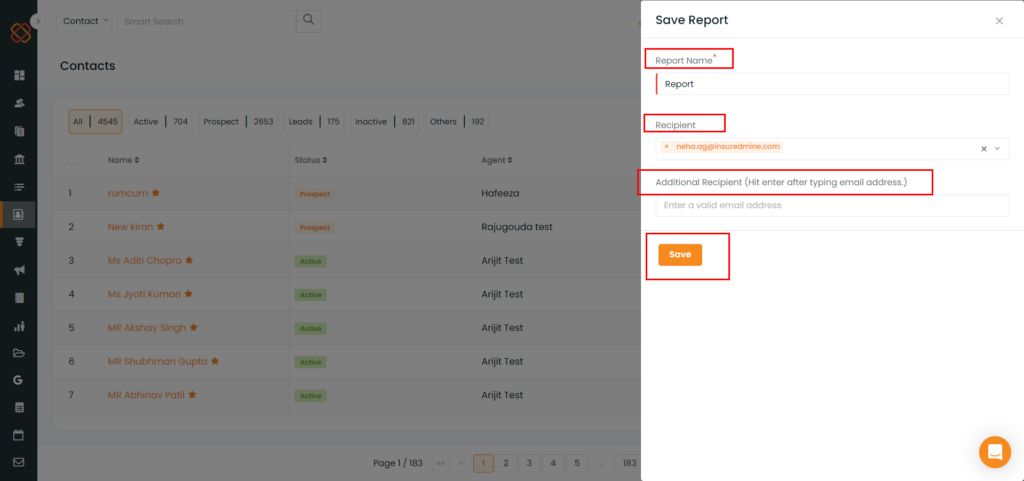 Note- The saved report will be visible under the Reports module under Saved Reports.