You will now have the duplicate data details based on either email or the contact number of any contact. This feature will be available in Deal card, Contact 360 and Account 360.
To view the enhancement:
Navigate to Contacts
Note: Duplicates will be visible based on email id or contact number (contact number can be phone number, business number, or any other number available)

If you click on the Duplicates Found tab, the list of duplicate records will be visible.

You can select a few of those details and can merge them if required.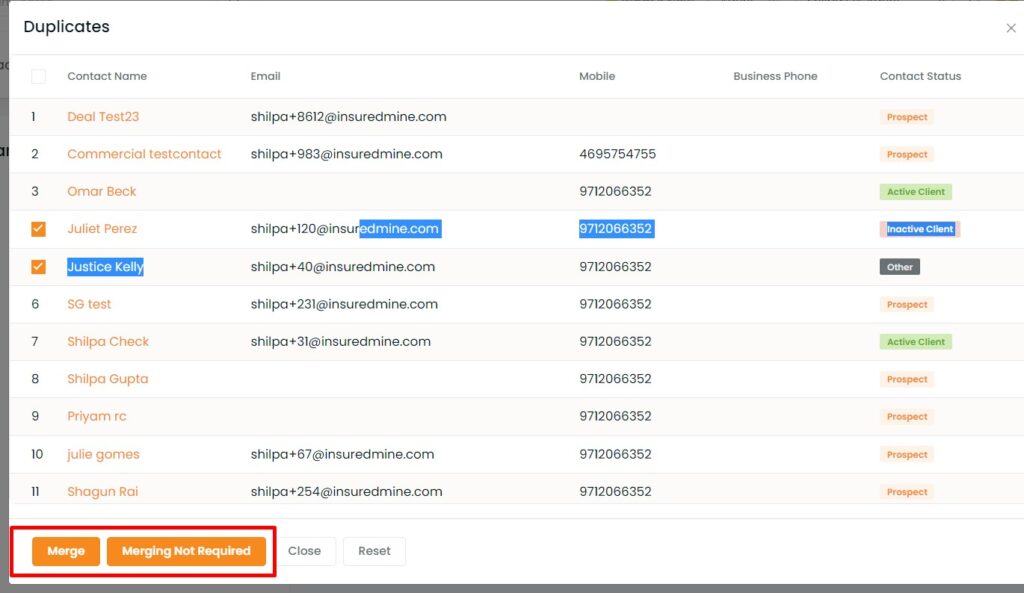 Similarly, if you navigate to deal cards and open a deal card, under Linked Contacts, you will find the duplicate record.
Additionally, even if you navigate to Accounts and click on contacts under Account 360, you will find the duplicate record details.