Description: When a text message is not delivered, we can now check the details of the missed delivery and its reason. We can also download the report on the missed delivery. 
Benefit: Knowing the specifics of a missed delivery allows communication to be managed.
Navigation – 
Note – The feature is available for admin and agent.
Navigate to the Engagement module.
Go to Bulk Text and click on Analytics.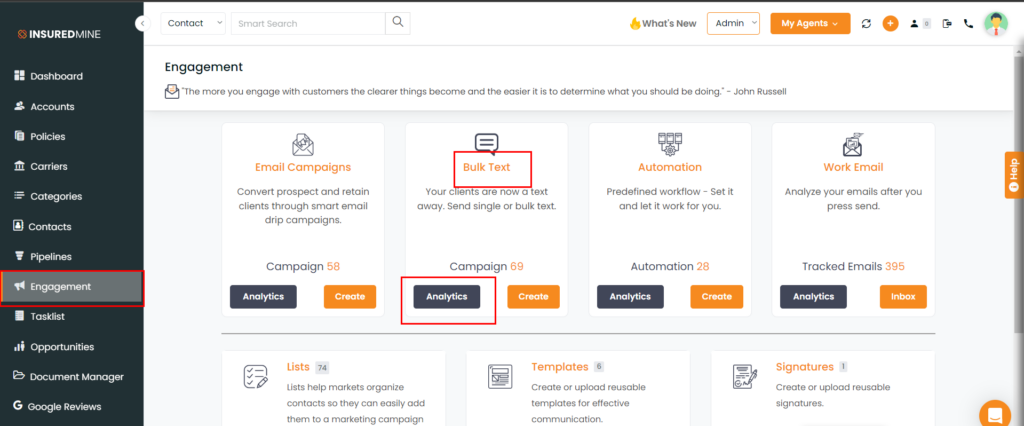 View the Text not sent section.
Note – The text Not Sent Reason column allows us to obtain more specific information about a text that was not sent, such as whether a contact has duplicate contacts, a non-valid phone number, or has unsubscribed.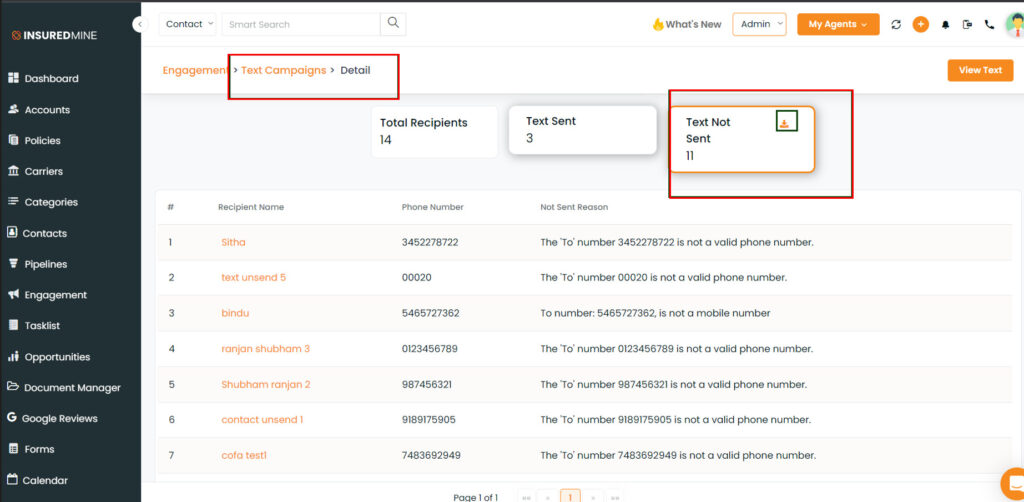 Note-   We have a download option available at the Text Not Sent tab where you can download an excel sheet with all the details of the unsuccessful text campaigns, including user or contact name, recipient or account name, reason not sent, send \'to\' detail, and agent number.
Depending on the sent campaign, we can download a list of the specifics of a successful or unsuccessful message.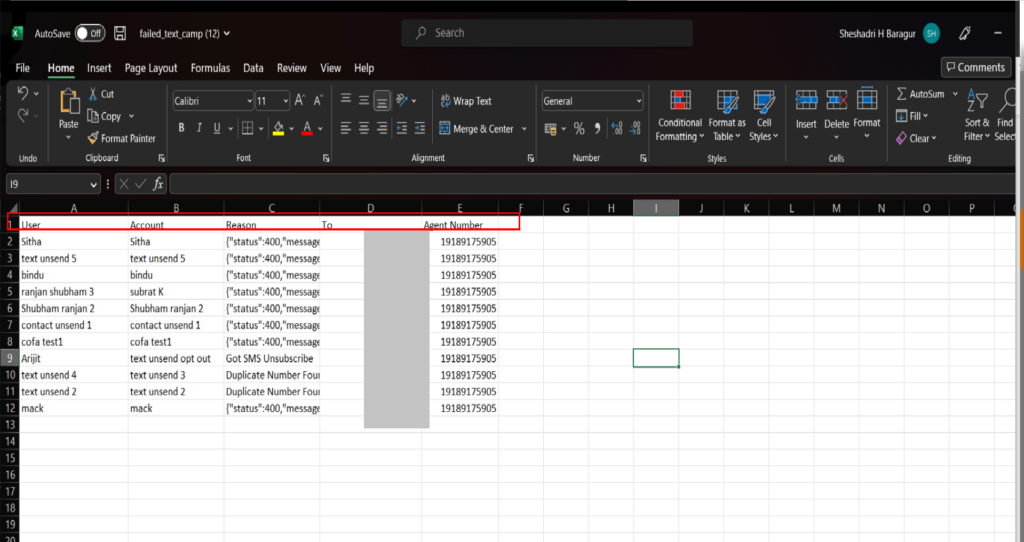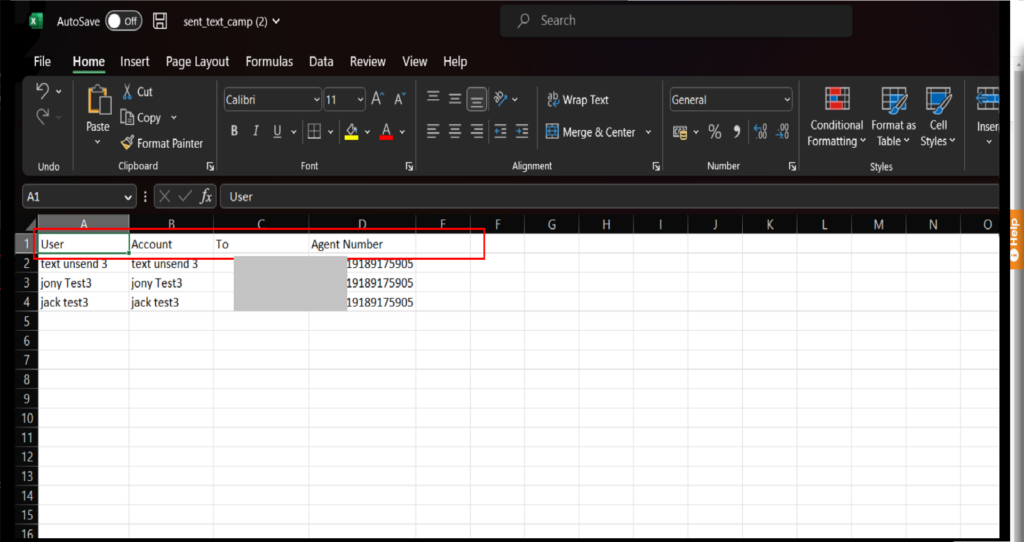 We can also view the Send and Not Send percentages for easier understanding.