In this article you will learn:
To delete an existing Form follow the steps mentioned below:
Navigate to Forms
Click the form list
Select the form template that you want to delete.
Navigate right to select the delete icon
Click on the delete icon.
You will get a warning message if you are sure to delete the form. Click 'yes' to delete it.
In the form list section, you select multiple forms and click on the delete icon on the top.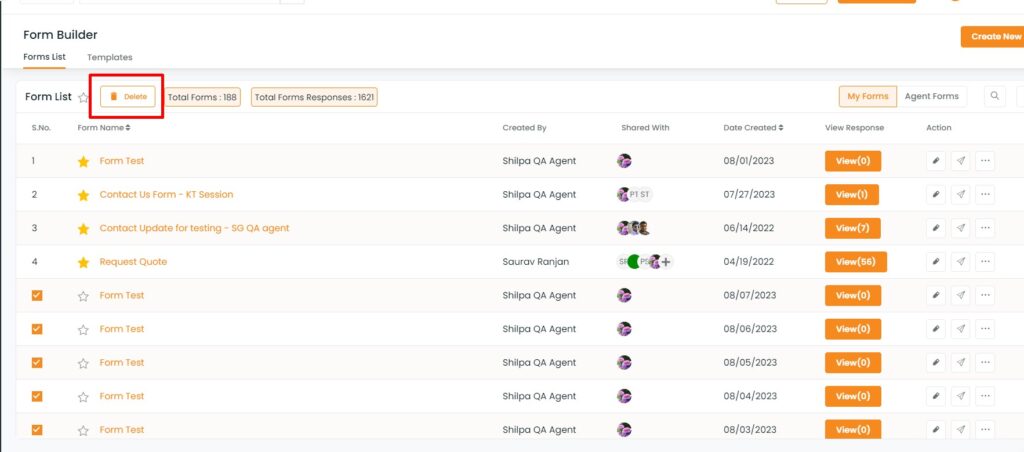 On confirming your action, the selected forms will be deleted.
You will get a notification for successful completion.