While setting up a policy, you will need to input the expiry date for when the policy will get expired. Based on that you can set a renewal date when the policy expires or is about to expire. Therefore, when the policy renews, automation can be set for that renewed policy.
Note: This feature is applicable for HawkSoft only
When the policy expires or is close to expiration, then only the client will renew the policy based on the renewal date triggered by the workflow.
To view the enhancement
Navigate to Engagement

Click on Create under Automation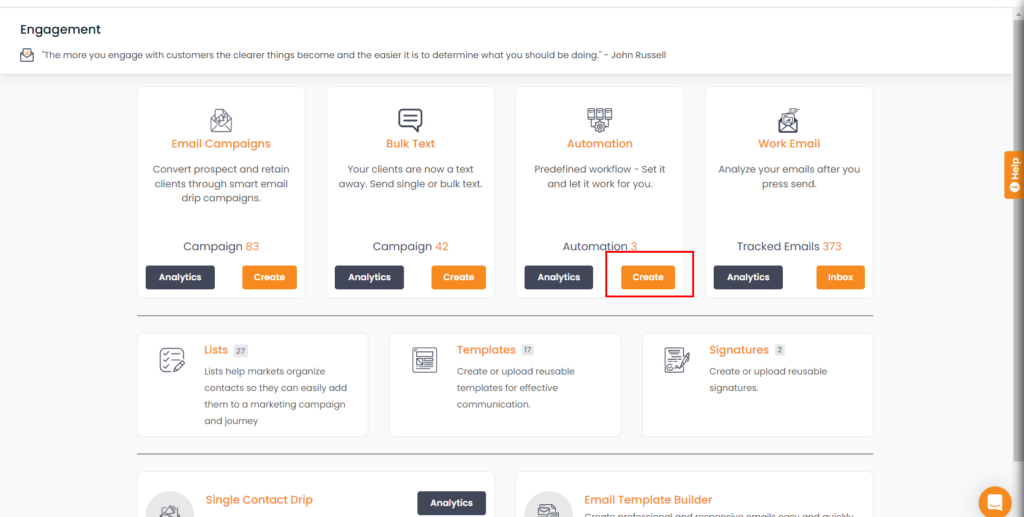 Click on Customize under Policy Status Change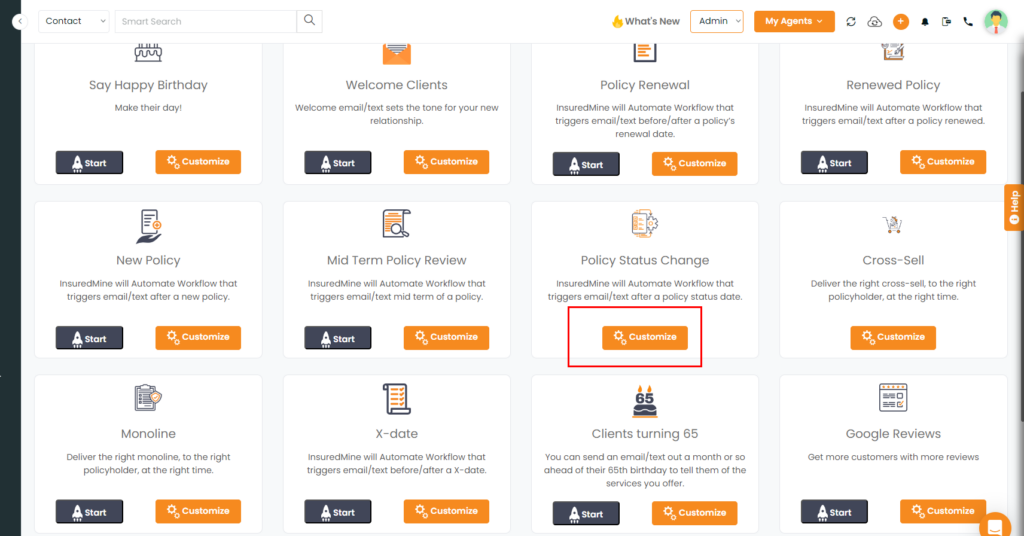 Select the workflow mode, client list, and policy category

Select the Policy Status

Select after how many days from the policy status date you want the workflow to trigger

Click on Begin to start the workflow.
Note: There will be 15 different statuses for the policy available in HawkSoft, and these statuses will be displayed in the policy status. So, based on any of these statuses and the date when it is changed Policy Status Change Workflow will trigger.
The Policy Status Change workflow will only get triggered when the agent changes the contact policy status to and of the 15 statuses available.