In this article, you will learn:
This feature will ensure that Agents fulfill the complete process (i.e. marks all the items in the checklist as complete) before moving a deal card from one stage to another.
Note: Only Admin can set such restrictions for any Pipeline.
How to restrict stage changes unless the checklist is completed?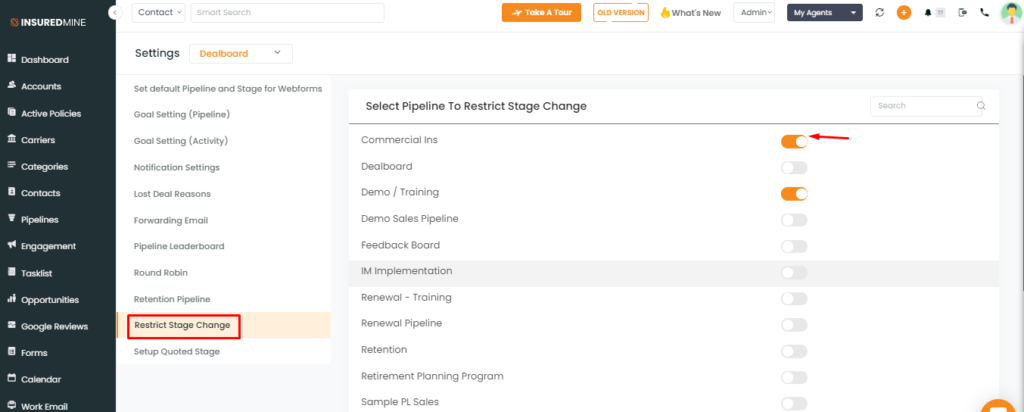 Once the feature is enabled, users will not be able to move a card without completing the checklist items. If they try to force it, it will show an error message.
Restrict checklist in Automation
This feature will enable you to work in a more systematic manner. Restricting Checklists in Pipeline Automation will help to maintain a standard workflow while managing deal cards.
Use Case: When creating an Automation, you can add multiple checklists. Among these Checklists, you can mark particular checklists as mandatory. Without completing all items mentioned in the checklist one cannot move to the next stage.
Note: Only Admin can access this feature.
How to restrict the stage changes until a checklist is completed?
Navigate to Pipelines
Click on the 3 dot icon (action)
Navigate to Settings
Click on Add Automation
Click on Checklist
Select the checklist
Click the star mark to make the checklist mandatory.
Click to save