In this article, you will learn:
Add X-date policy/data through the InsuredMine agency portal by following the steps mentioned below.
Go to Policies from the left navigation bar and click on Add Policy

Fill in the details and save the policy.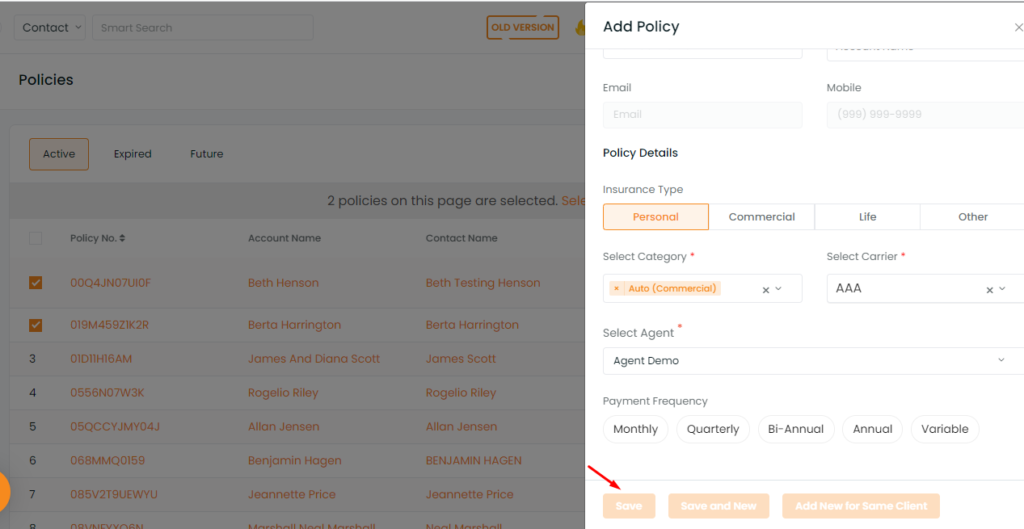 2. Adding X-Date to Policy
Select the policy/ policies and click on Add X-date

Once you have saved the X dates policy with the required information, you can view them in the list form in the policy section. You can filter the policies which have X-date added to it. For this navigate to filter and click on x-date and select yes.