Description – This will allow the agents to send the copy of the eSign document to others apart from the recipient, However apart from the recipients the others cannot sign the document, They can just see the document.
Navigation – 
Navigate to eSignature module

Upload the document for eSignature

Select the recipient 

Add signature field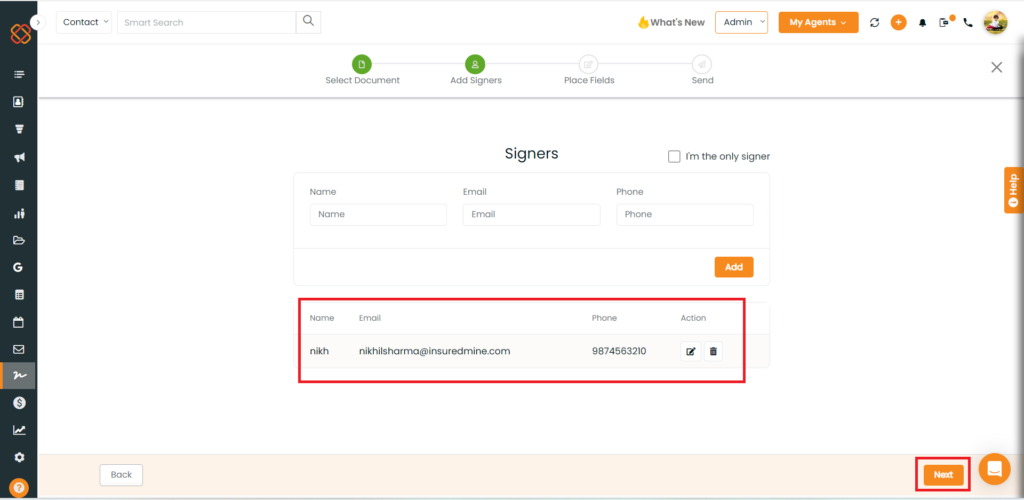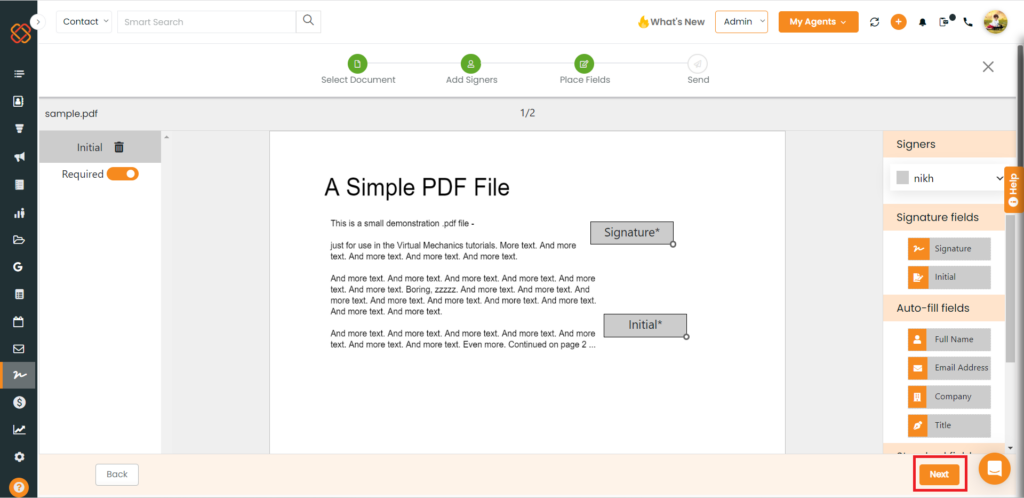 When we will go to the send page their we will get an option to add CC

After adding email address just click on add email address and then click send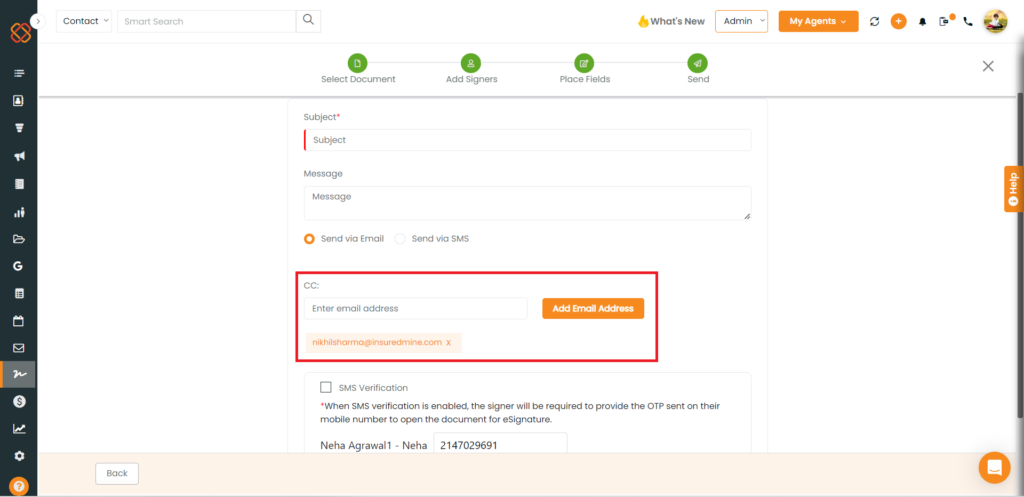 Once the document has been sent the user will receive an email stating that they have been added to the signature request.

Once the recipient will sign the doc the user which has been added as CC will receive the final complete document mail in which the signed document will be there.