Description: Single-contact drips can be assigned to accounts in Account 360.
UseCase: Assigning Single Contact Drips to Accounts is simple to trigger.
Navigation:
Navigate to the accounts module. Click on an account and go to Account360.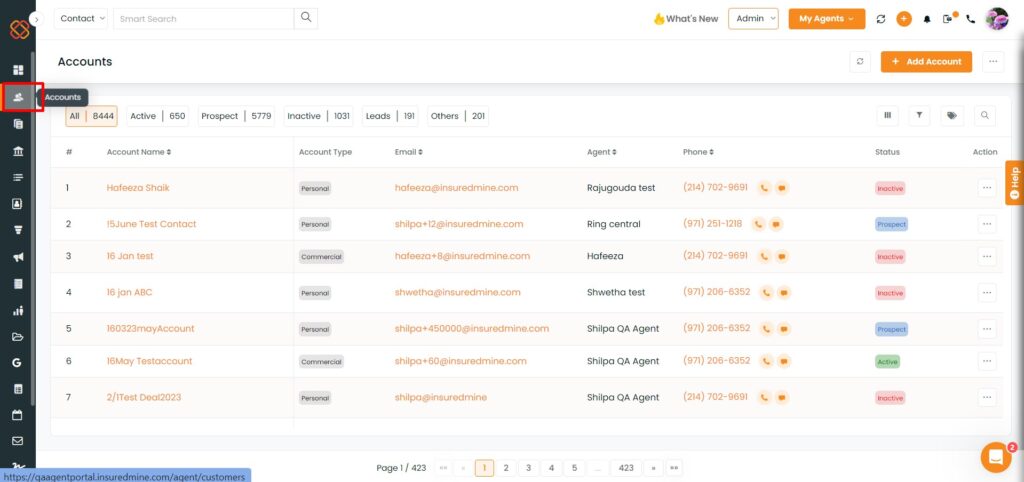 Go to the Communications tab and click on Single Contact Drip.
Click on Assign.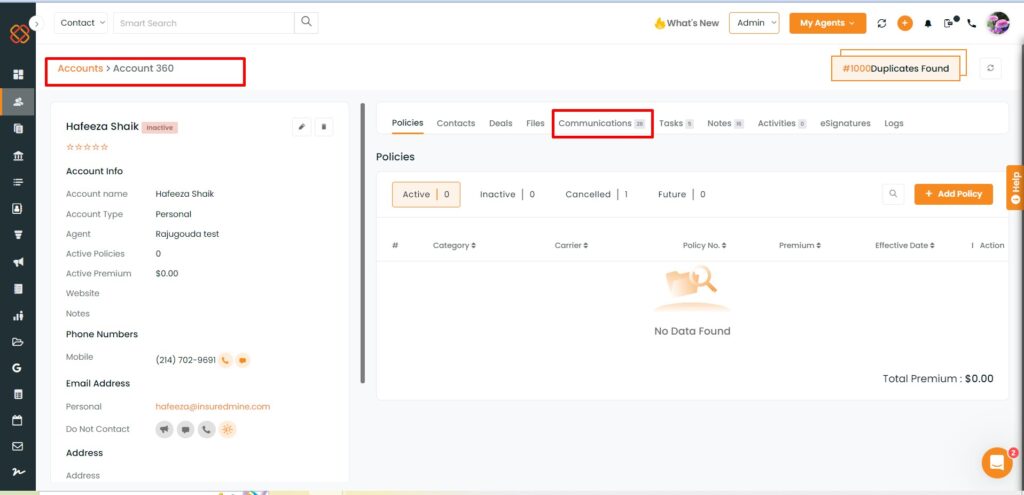 Select the drip and click on Assign.

In the Account 360-Communication section, the Single Contact Drip tab displays the assigned SCD status.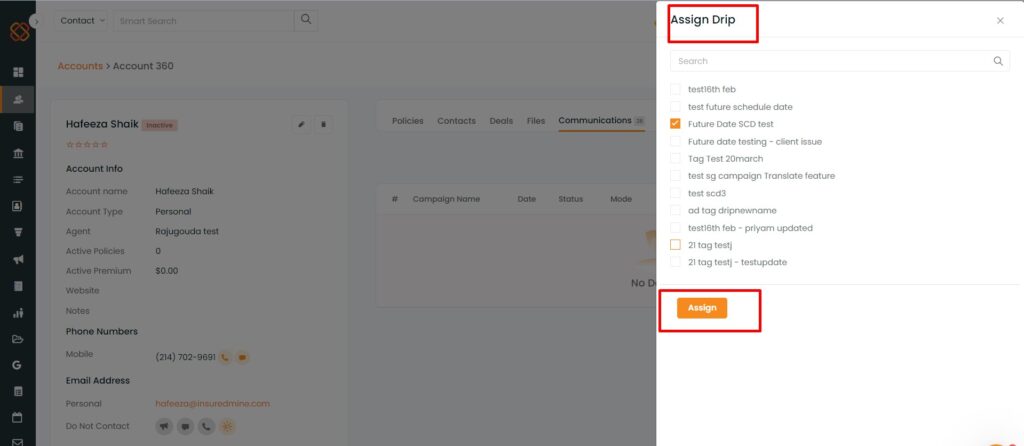 Note: You can view accounts that have been assigned to an SCD in the engagement module.
Navigate to the Engagement module. Scroll down to select Single Contact drips.
Click on Analytics.

Select the Today checkbox and verify the assigned account by account name.