You can now create an engagement list for accounts. The filters under accounts are all, active, inactive, prospect, lead, and others.

To view the enhancement:
Navigate to Engagements

Click on lists

Select the list source as accounts by clicking on the drop-down

Select type- all, active, inactive, prospect, lead, or others

Click on apply
The list of accounts based on the filter applied will be displayed below.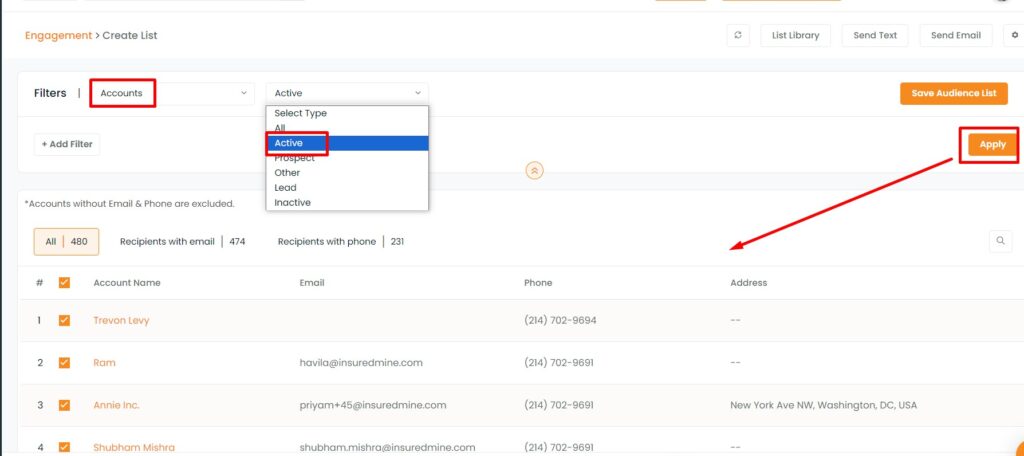 You can also apply more filters

To add more filters click on Add New Filter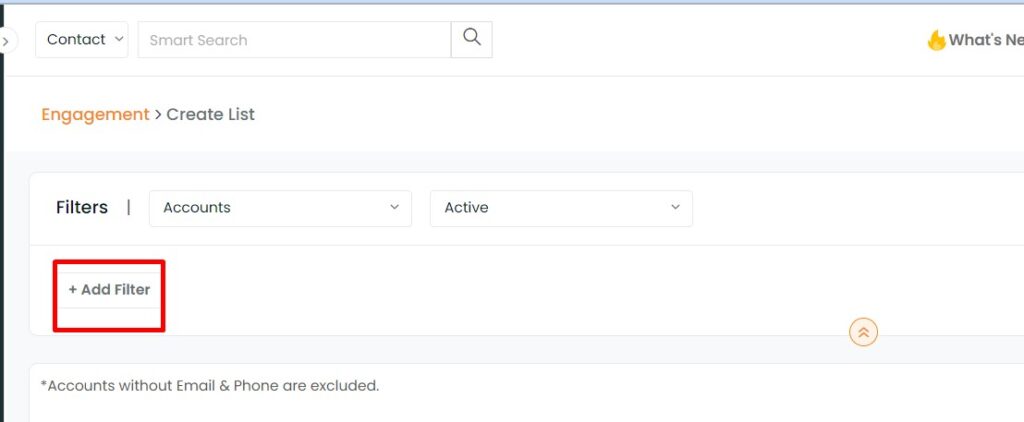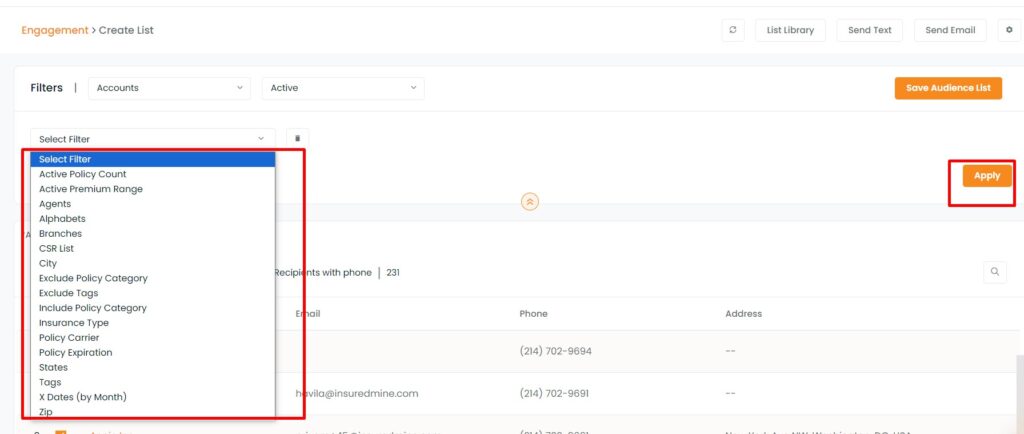 Further, you can trim your list by selecting the name of agent/branch, states, tags, department, division, exclude policy category, exclude tags, executive, group, include policy category, insurance type, policy carrier, policy expiration, representative, X-dates.
For example, if you have selected an agent, then click on the drop-down given at the side and select the agent's name, you can select all too. Once done click on apply.

In this way, you can add multiple filters. 

In case you select Prospect, Lead, and Others under Accounts you will not find any policy-related filters in add more filter section as these accounts do not have any active or inactive policy. 


The tag filter will help you create a list of all the accounts with the particular tab.