In this article, you will learn:
The Policy category also referred to as Line of business. – Eg Home, Auto, Boat, BOP, etc. Usually, we sync up policy categories based on the policy categories mentioned for policies in Agency Management System. However, there are two situations when we may need additional categories.
When new policy information is added to the portal of a current client or prospect, for which no corresponding policy category exists, then you have to add that category to your system.
If you don't have any Agency Management System and may not have an extensive list of policy categories, in your system, then you have to add that category to your system.
To create a new category type, follow the steps below.
Login to your InsuredMine portal and navigate to the  Categories from left panel
Click on the Add Category button to add categories.

An window will open where you need to put the category name
Click on submit.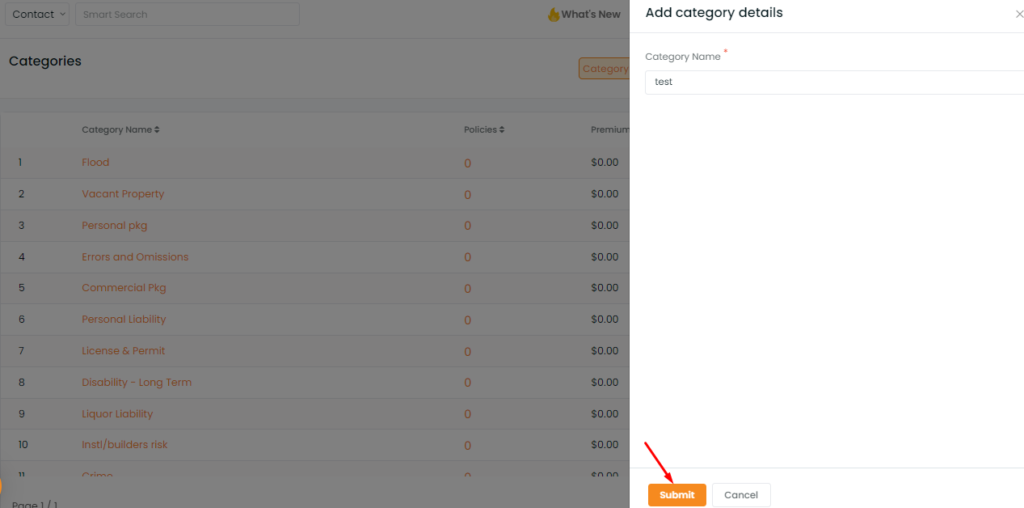 Once successfully added, you can use it as a category in your deal-board cards and policies
The category list will include all the categories and the number of accounts, policies related to that category. You can also see the total premium amount under each category. Once the category list is updated/added, now you can add these categories either in deal Card (when creating a deal), in policy table view etc.
Selecting Multiple categories for line of business in Policy, Pipeline Manager, Reports and Opportunity modules.
Defining multiple categories of line of business for a Policy is now included in various segments of the Insuredmine system.
Use case: If you are selling a bundle of Home and Auto and want to include both Homeowners and Auto (personal) policy under the same Policy number. You can select both in policy categories while adding a policy as shown below.
To add multiple policies, follow the steps mentioned below:
In the Policies module, click on the Add Policy tab towards the top right.
Navigate to Deal Category, under the Policy details segment. Fill in the other mandatory details, and click Save.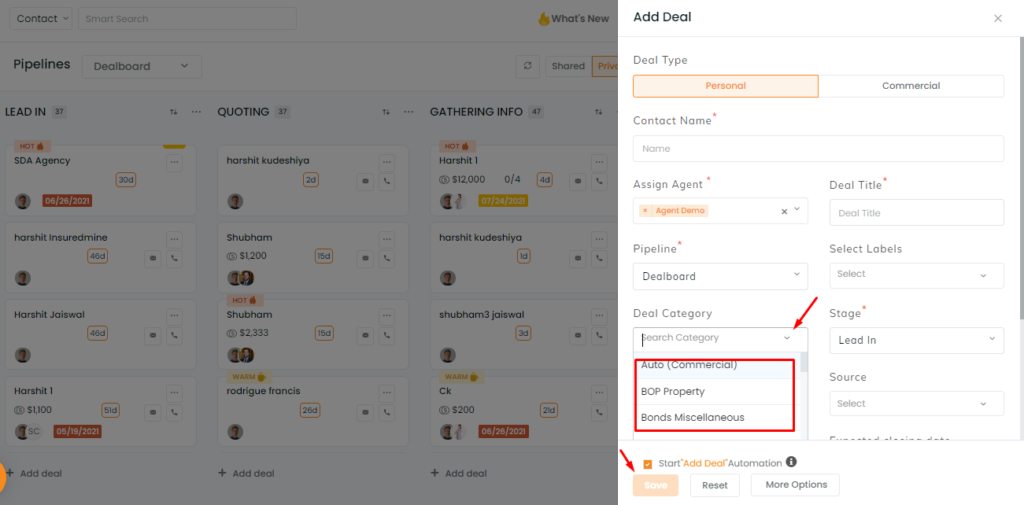 The multi-policy categories can be added or selected in the Pipeline Manager, Reports, and Opportunities Module.
In the Pipelines
, navigate to the expanded deal card and click on General to expand the options. Click the Deal category to edit.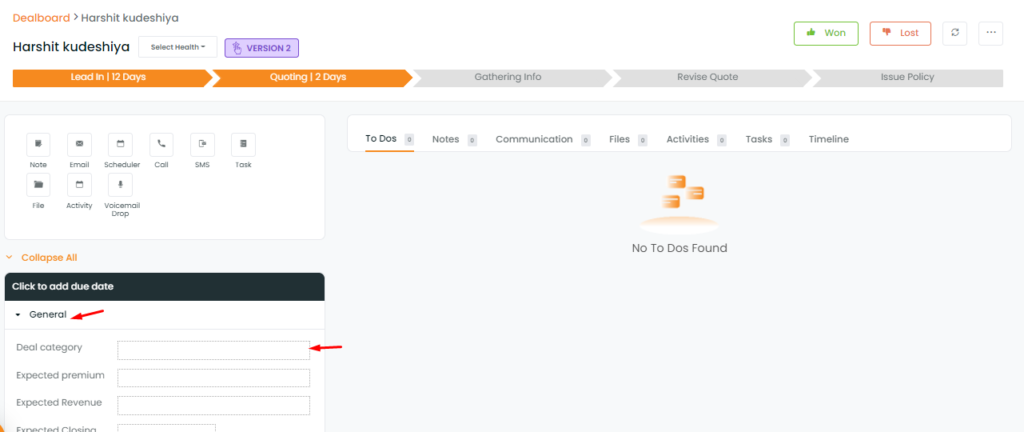 Select the deal categories that you want to add along with other details and click on submit.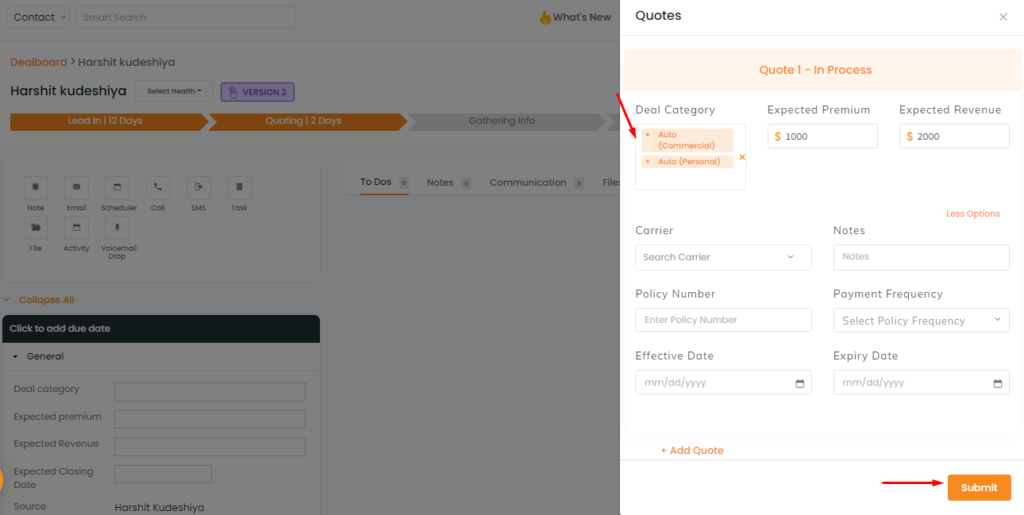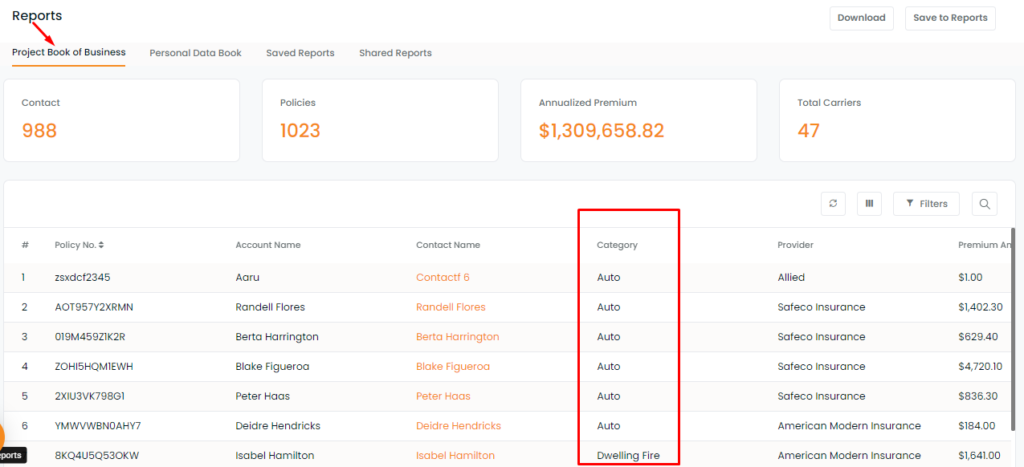 3. All segments under the Opportunities module, support the multiple policy category functionalities. The policy categories are listed in the LOB column in Renewals, X-Dates, Cross-sell, and Win back.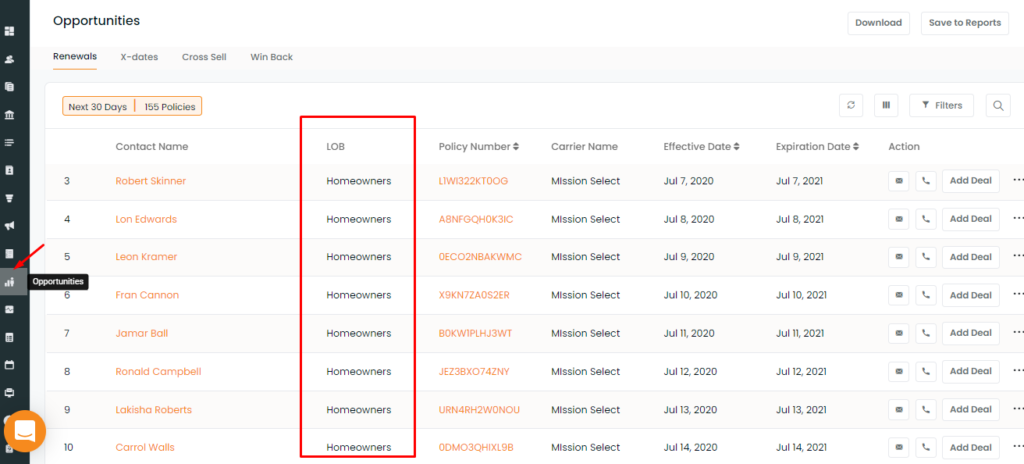 And if you want to see the policies or accounts of a particular category you can click on the category name or policy count and this will navigate you to the policies page and accounts page respectively.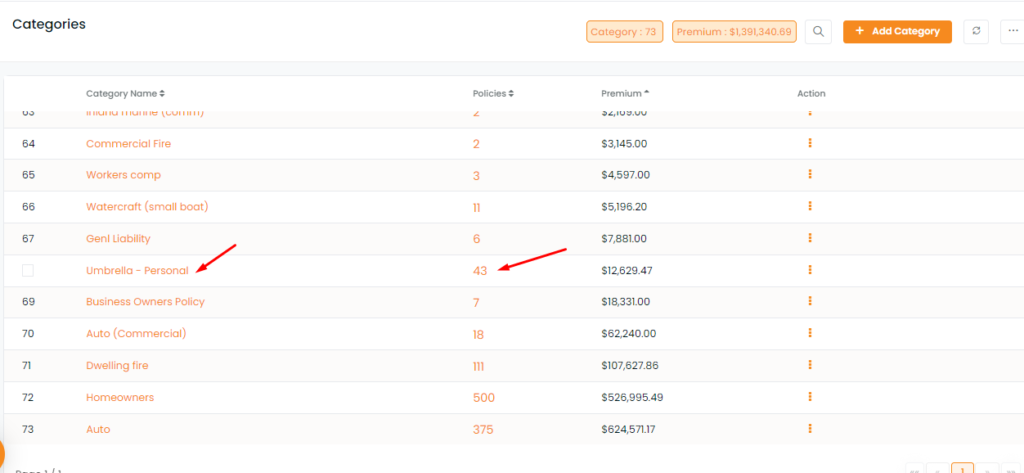 If you click on catgory name it will lead you to details of the policies which will include contact name, account name, policy number and premium.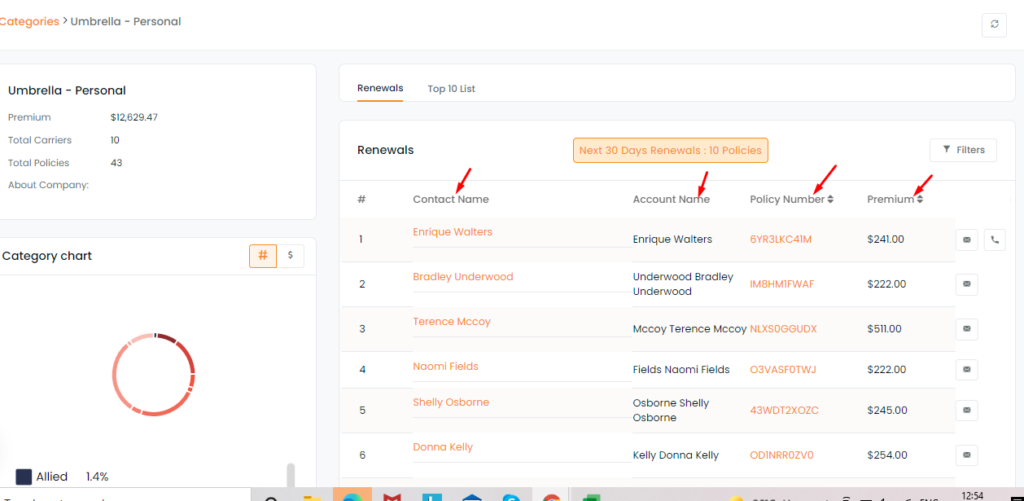 And if you click on policy number in the category list , this will lead you to the policies page where you can find all the details related to the policy along with category info.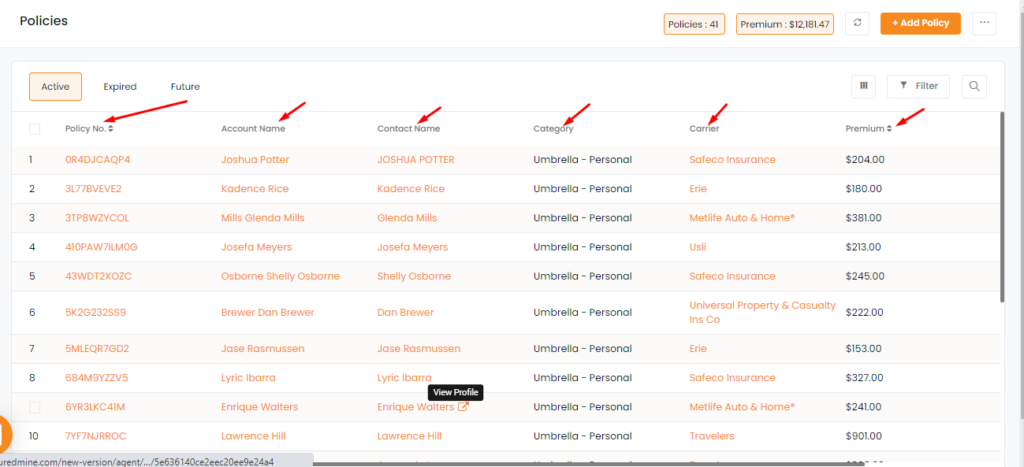 Note: the premium is sorted from highest to lowest.