Description: If tags are added to a newly created contact using a form, and those tags have any automation, the automation will be triggered for that newly created contact.
Benefit: It is simple to automate the assignment of drips to newly created contacts.
Navigation
Navigate to the Contact module. Click on the three dots to select Contact Automation.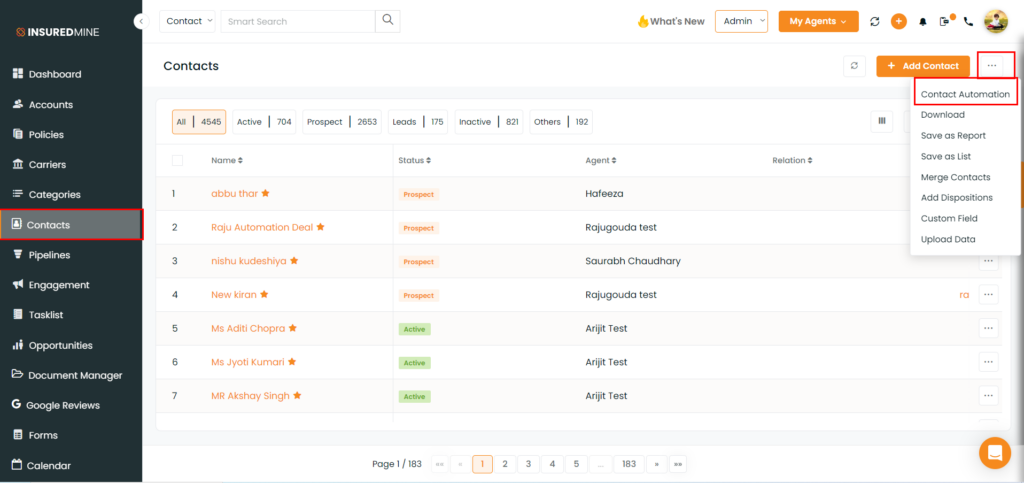 Select Add Tag under the Trigger column. Select Tags under the Tag column & choose a Drip. 
Click on Submit.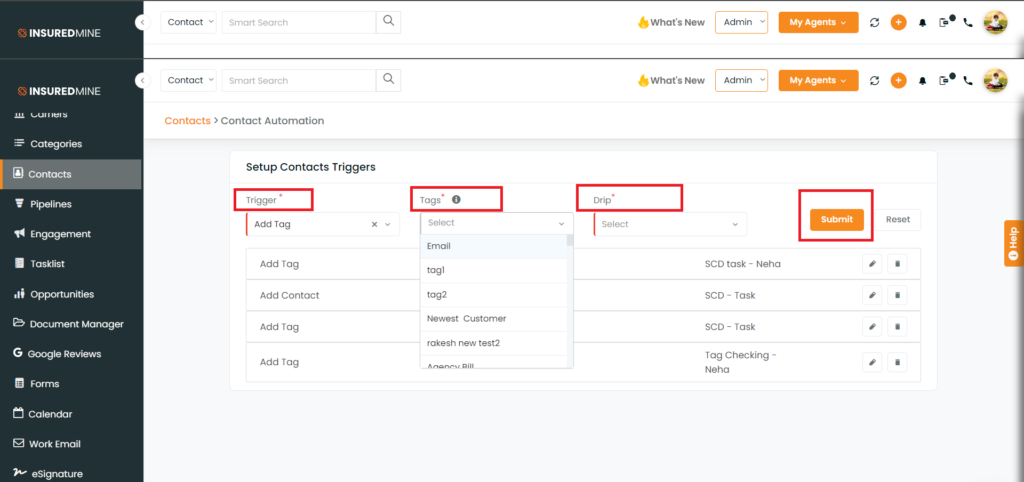 Note – The assigned drip will be initiated for the new contacts based on the New Tag contact automation.
Navigate to the Form module. Go to the form and click the three dots to select Form Automation.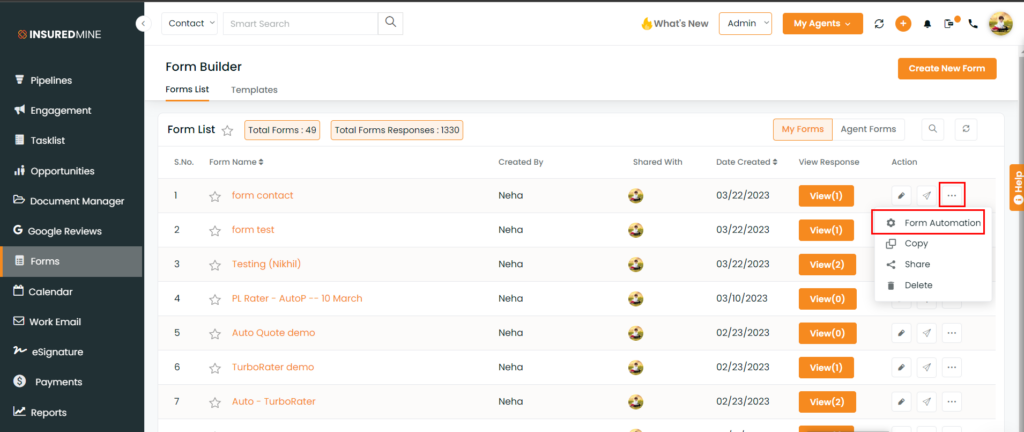 Under the Pipeline Settings, choose Private or Shared accordingly. The addition of contact tags and user tags for automation can be done statically or dynamically.
Click on Save.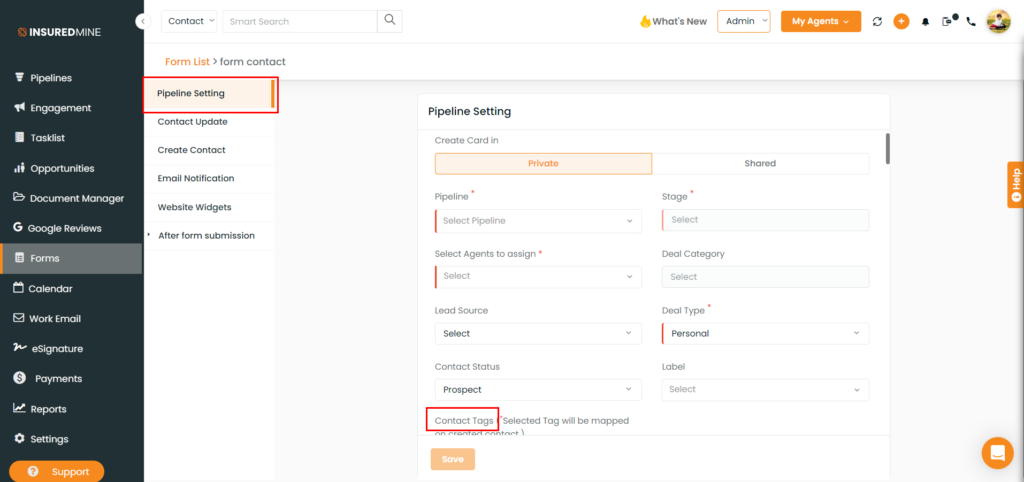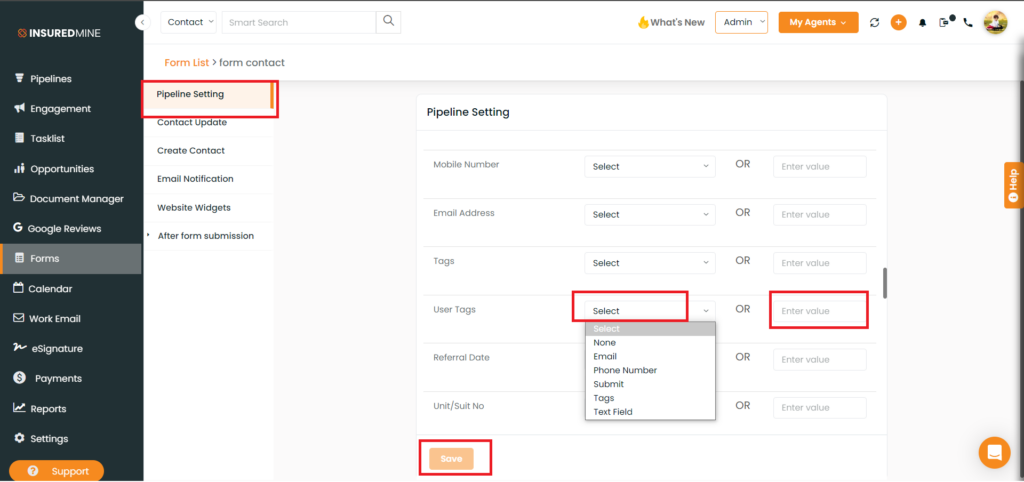 Under Create Contact. Select User Tags. 
Note – Once a new contact is created using forms, the drip automation that has been assigned to it will start.