In this article, you will learn:
Create customized automated emails quickly for your clients to stay connected and deliver value on their terms.
How to create a Single Contact Drip (SCD)?
To create email automation for a particular client, go to the Engagement located on the left-hand navigation panel followed by clicking on Single Contact Drip.
2. Click on Create button to create a workflow.
3. On the left-hand side you can add desired stages, followed by templates, tags to your email.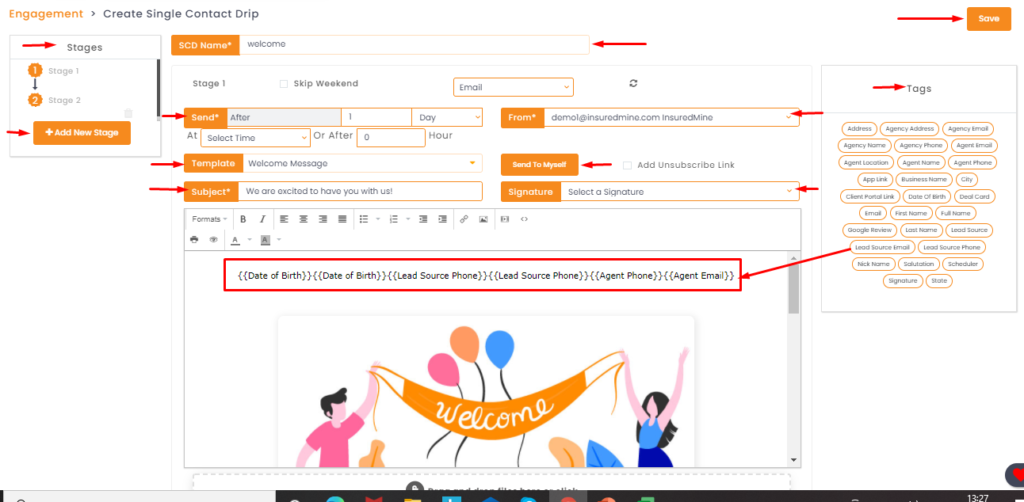 Rearrange SCD stages by drag and drop. To view the enhancement click here.
4. After you are done adding the desired information, click on the Save button.

5. You will get a success notification.
6. Created Drip will be visible on the Single Contact Drip dashboard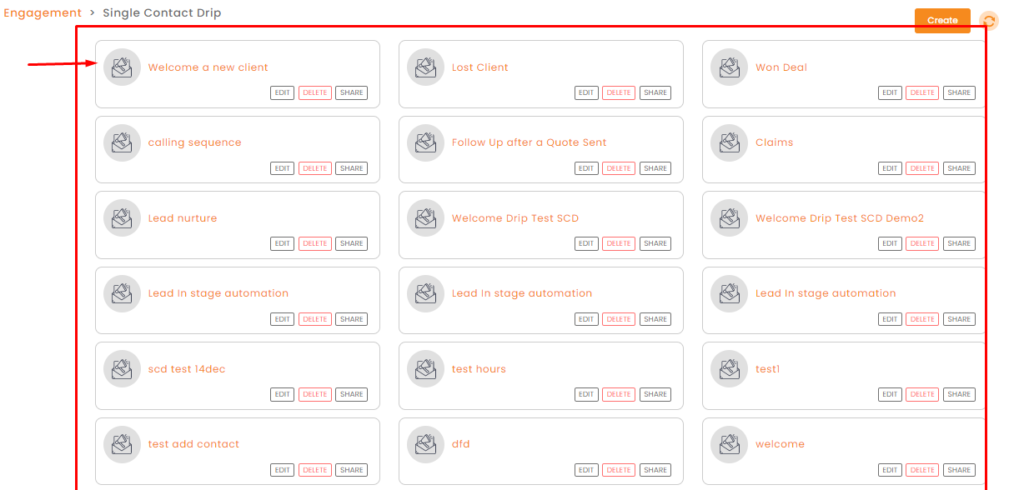 Assigning agents in Single Contact Drip
Now you can select a specific agent, to send the campaign from or to create a task for that particular agent. This feature is applicable for email, task, and email notification.
How to assign an agent while creating a Single Contact Drip?
In case of an email campaign: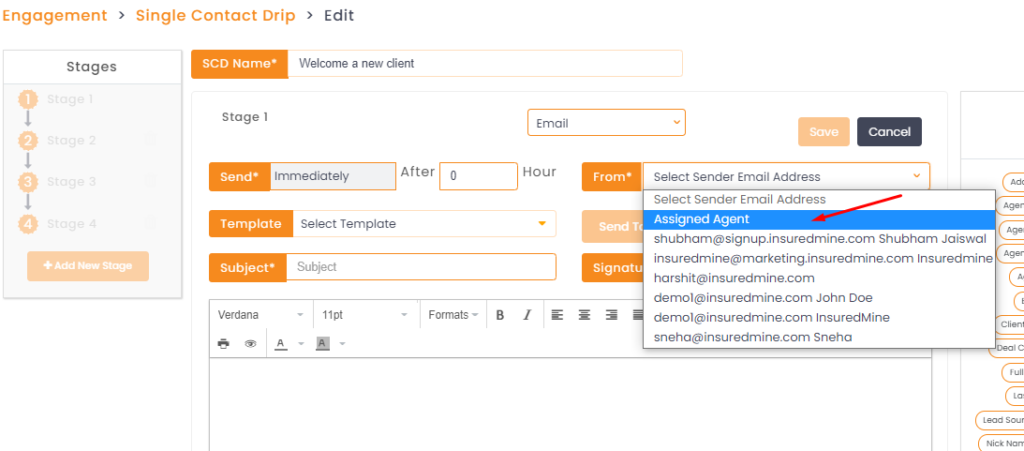 In case of email notification: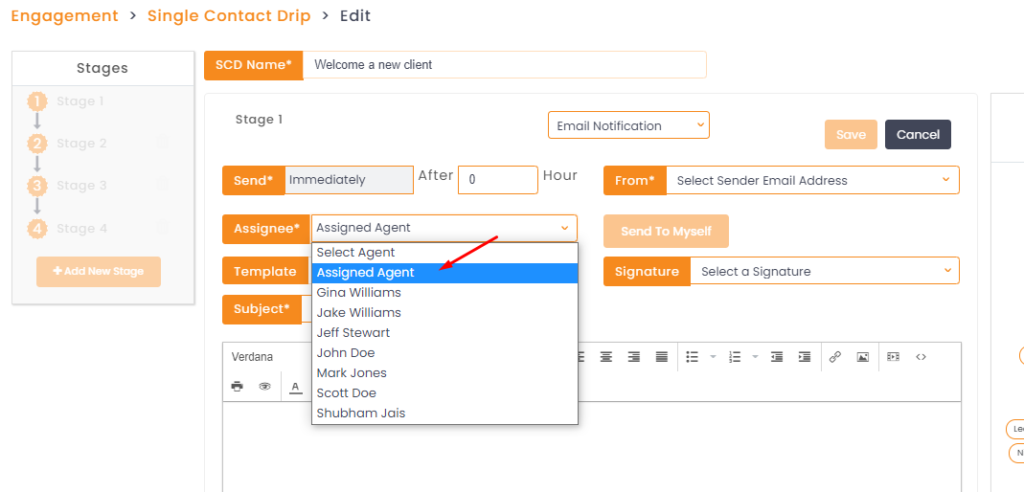 Assign SCD to contact in Account 360
1. Choose a contact you would like to assign the workflow to from directory
2. Click on the contact name which will re-direct you to its account360
3. To the far right under Action, select the three dots and click on Assign Drip to start the workflow for the selected contact.
4. Select the required drip and click on Assign.
Please Note: You can also edit/delete/share a drip by clicking on the created drip campaign and then on DELETE/EDIT/SHARE
Assign SCD from a deal card
To assign SCD from contacts:
Navigate to Contacts
Select a contact and click on the 3 dots
Select Assign Single Drip