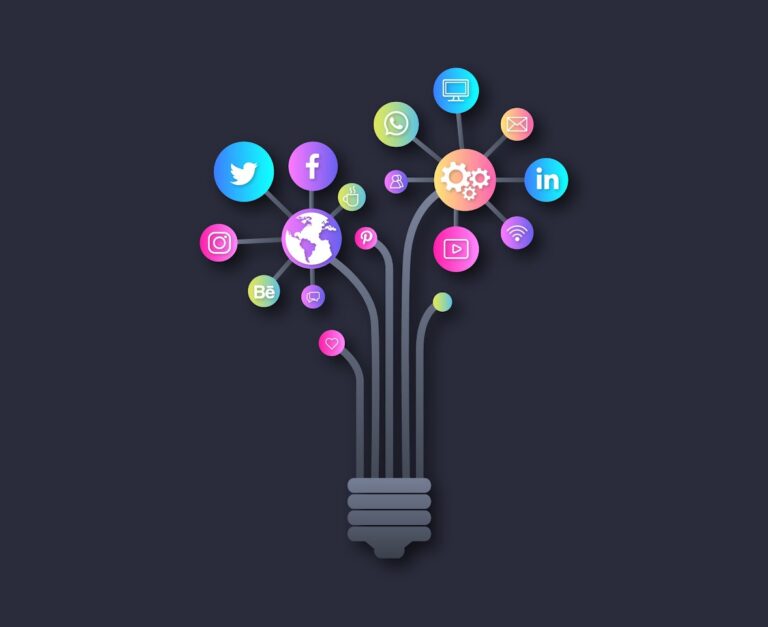 In this digital age, nearly every purchase stems from an online search. Over 50% of the global population is 30 years or younger – this translates into a population that has used technology from an early age. What better way to reach them than the one place they spend most of their time in?
What is digital marketing?
Digital marketing is a brand's promotional activities via digital platforms to connect with and engage potential and existing customer bases. Digital marketing strategy uses online channels such as email, social media, and web-based advertising.
Why is digital marketing the holy grail for business success?
Because online is where your customers are at.
In addition to connecting your business with potential customers, digital marketing has the power to introduce your business to customers and enable vital touch points to communicate with you.
A traditional and anchored industry such as insurance has been slow to adapt to technology, and this has come with challenges of its own among its customer base, such as
Lack of transparency leading to customer distrust

Low accountability on sales agents due to dominant offline sales
Grabbing customer attention in the competitive market with traditional marketing strategies has high costs with low investment returns. Digital marketing presents an opportunity for affordable insurance marketing activities that are:
More accessible to track and monitor campaigns
Interactive through various digital channels
Helping improve customer relations
Top 10 insurance digital marketing insights for your insurance agency
1. Determine your customer base
Interpreting customer requirements and customer persona are imperative to ensure that your marketing efforts echo with your prospects. Insurance digital marketing enables you to divide your user group into attributes such as industry, background, concerns, needs, goals, etc.
The identification of this persona also helps in understanding your customer journey in detail and building a hyper-personalized marketing plan that best suits your customer's needs.
2. A top-grade website
The company website with crucial information and the right call-to-action buttons are essential. First-time visitors to your website wouldn't be willing to spend over 10-20 seconds unless they view content that directly speaks to their needs. A few key points that you cannot neglect are:
Most outstanding information stays at the top of the page – These would be statistics, main value proposition, CTA, etc.

Easy navigation – Visitors should be able to independently navigate throughout the website and find what they are looking for.

Layout – A pleasant color scheme, relevant images, free of irrelevant information, convenience in finding FAQs or a support representative, etc.
These essentials will ensure that your website's visitors can be pipelined into potential customers.
3. Offer high-quality content
About 66% of the world's population is internet friendly in this era. These statistics equate to a user base that does extensive online research prior to spending every penny. Hence, hosting relevant content on your website and social media handles is of utmost importance.
Both lengthy and short-form write-ups by subject matter experts catering to frequent questions to your agency will ensure that readers see value in your offerings.
4. Irresistible gated content
Gated content is free online content such as case studies and e-Books that users sign-up to download. This strategy is an intricate part of insurance digital marketing that will enable the collection of solid leads that are in line with your business model. It is essential that the content enriches your customer base to ensure they actually completed the form to access the gated content. To ensure that your customer does fill in the form to access the gated content, it is essential that the content enriches their knowledge.
5. Effective email campaigns
A well-thought-out and well-orchestrated email campaign will go a long way to further your insurance marketing activities. In addition, a personalized email chain with value adds such as hygiene campaigns, good-to-have information about their insurers, policy enhancement information, etc., will improve customer trust and your ROI.
6. Search Engine Optimization
Extensive online research is a part of the buying process in this digital age. We know that anything that isn't top-ranked on google search results is not receiving attention. SEO, even sticking to the basics, such as including relevant keywords, alt images, link building, etc., will help improve your page ranks.
7. Consistent social media posts
Having a social media presence is inevitable for all. However, consistently posting valuable content is just as important as well. While staying active and regularly posting on all social media platforms may not be efficient and necessary, choosing 2 to 3 right platforms and posting a mix of agency and insurance-related content will help improve customer engagement.
8. Repurpose quality content
A lot of the content you create can be used up in multiple ways. For example, a well-written blog could be published on the website and spun to fit the social media format. Likewise, a poll conducted on your social media platform can help you with ideas on creating FAQ documents or blog posts for the website.
Utilizing quality content to its full potential will ensure that you reach readers that prefer different mediums and writing formats.
9. Automate
Every agency has to keep the show going while still sparing time for marketing efforts. Marketing tools and software will go a long way in helping with this. There is no longer a need to send individual messages and emails to prospects, manually post each social media post, etc.
Bring into service the right marketing tools for your agency that will help maintain a stable data flow equally distributed throughout your marketing channels without having to invest tremendous man-hours each day.
10. R and D
There is no one universal digital marketing for insurance agents solution. Yes, we did discuss a few of the most important ones. However, to each their own. First, each agency needs to A/B test to determine the type of content, platform, and mediums that best work for them and their customers. Then, analyze your results to understand what strategy yielded quality leads and high ROI; the possibilities are virtually endless once you have this information.
Best insurance marketing activities
1. Email Marketing
55% of business marketing communications still occur via email. Email campaigns are a cost-effective forum to self-promote while still maintaining a personalized approach. When used wisely, email campaigns could help:
Increase quality leads and sales

Improve traffic to your website

Increase brand awareness and value
2. Social media marketing
The whole of digital marketing is to ensure that you are where your customers are. With over 270 million active social media users, you are sure to find the majority of your customers there. Apart from generating conversations about your agency online, social media will also help you better understand your potential customer's interests and build customer loyalty.
3. Video marketing
Videos are a creative way to capture viewer attention at once. You may also repurpose the same video on your website and social media handles and create snippet content. Videos make for shareable, mobile-device-friendly content while establishing immense credibility and trust.
4. Content marketing
Any content you create for the website, social media, forum, etc., could be part of your marketing campaign since it all caters to your goal of reaching customers. Blogs, knowledge base articles, newsletters, case studies, client testimonials, and more are practically limitless forms of content creation. They work exceptionally well in promoting your agency among both current and potential clients.
5. Host a webinar
A tried and tested method of proving your expertise to the mass is hosting a class on the pain topics they resonate with. When your clients view you as a subject matter expert for insurance, it is only natural for them to connect with you when requirements arise.
These basic strategies of insurance digital marketing go a long way toward growing your agency's reach and revenue. There's no reinventing the wheel needed here – just routine and automated processes that get you to your potential customer.
As a bonus, to ensure well-rounded assistance for your agency, here's a curated guide to client management to ascertain that your customer communications remain consistent post customer-onboarding as well.