How Deeley Insurance enables sales, service & leadership in one platform.
Deeley Insurance group is an insurance agency located in Willards, Maryland providing business insurance, employee benefits, and personal insurance. Deeley defines versatility with its strong foothold in providing a modern and intuitive way to bring individuals from various industries and a new generation. As they continue to grow, Deeley attributes their success to building strong pipeline automaton supported by the right technology.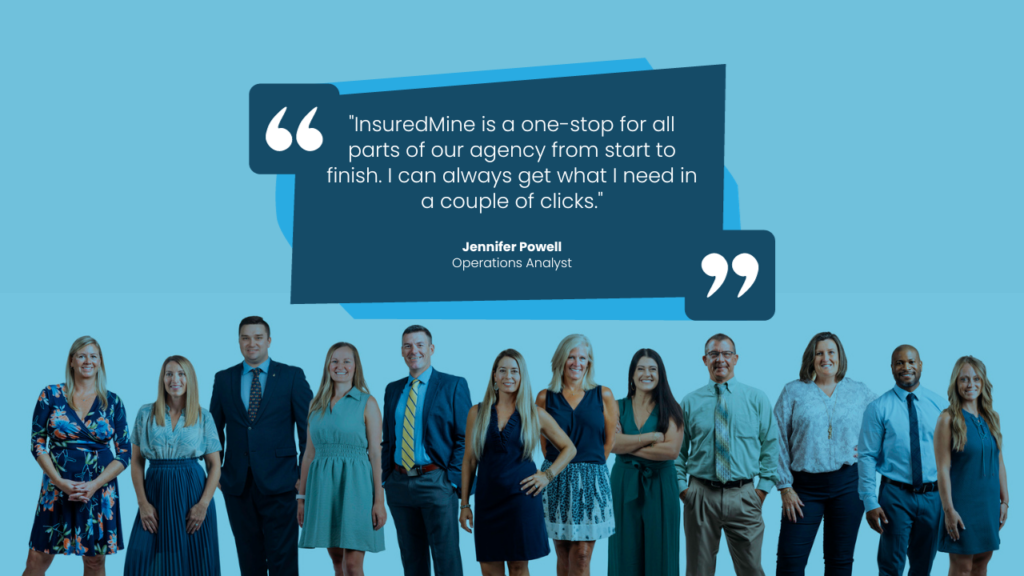 The operations team at Deeley Insurance Group was on a 20-year search for a user experience solution that fulfills their leadership requirement and organizes sales, service, and leadership in one platform. Their operational efficiency was poor due to the disintegration of several business processes. These processes were often not synced which affected their operational efficiency. They required a single, seamless platform where all important information can be easily accessible, intuitively presentable and actionable.
A More Efficient, Cohesive Agency
Ultimately, the goal is achieving optimal operational efficiency; enabling staff to increase productivity and making the business process easier. The team at Deeley Insurance describes improved efficiencies across every part of their business, saving them 100s of hours per month.
InsuredMine dashboard views display data in a clear, organized way to help their agency see current trends and monitor other valuable metrics. Through checklist and labels, they can easily see what has been requested, requiring less internal communication
Operating a business with Excel alone definitely has some limitations. As the Deeley Insurance Group is growing, there is a need for a solution that maximizes sales and enhances the customer experience that IM provides.
InsuredMine helps Deeley Insurance Group meet carrier expectations and allows them to effectively manage their relationships better. This allows them to focus on achieving revenue growth.
InsuredMine allows improved communication from customers, as well as internal. So, employees aren't wasting time hunting through emails and missed opportunities. Additionally, InsuredMine provides pre built templates for uniform messaging across all users. Through marketing automation, they are able to auto-send Deeley-branded items easily.
InsuredMine CRM offers a better solution for lead management which stores detailed information about the potential and existing customers. The Labels feature in InsuredMine shows analytics on what deals are being won or lost in each department. This allows the agency to easily keep a record of data points that are unique to their sales process and target audience.
A more fluid way to manage each process includes tracking renewal information. Through InsuredMine, the Deeley Insurance Group can set tasks to be created automatically, helping users with follow-ups with just 1 click.
"We saw InsuredMine as a company that looks forward just like we do and moves at our speed, they match us in our appetite to always get better and be more efficient. InsuredMine is able to move quickly and nimbly and adapt with us as we evolve. The spirit and culture of InsuredMine align with agencies who push to envelop and want to grow."
Are you one of our early adopters?
If so, we would love to hear how InsuredMine helped your agency propel your business and other success stories of how it made running your agency, and thereby your life, easier.