Schneider and Associates Insurance Agencies' Efficiency Boost with InsuredMine
Schneider and Associates Insurance Agencies, an established agency led by Paul Schneider , recently partnered with InsuredMine to overhaul their systems and drive efficiencies.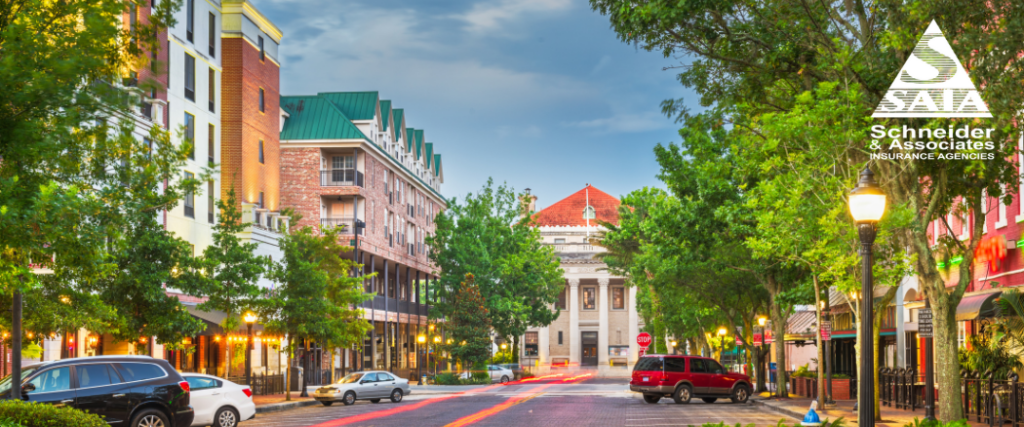 Agency
Schneider & Associates Insurance Agencies, Inc
Location
Newberry, FL
Micco, FL
Schneider and Associates Insurance Agencies, a family-owned and operated independent insurance agency established in 2003, provides personalized coverage solutions for clients living in Florida. With a deep understanding of the unique risks in the region, their local agents help protect families, homes, and businesses from all that Florida may bring. With two offices in Newberry, FL, and Micco, FL, they represent over 50 highly rated insurance companies, offering superior customer service and competitive prices. As a Progressive Platinum Agent and a Dave Ramsey ELP, Schneider and Associates prioritize their clients' best interests, ensuring the security of their families, homes, and businesses.
The eSignature feature is a standout. It not only improves our efficiency but also enhances our client service. Plus, the cost savings are a huge bonus.
Paul Schneider | President
Challenges
Dealing with the Cost Imperative
As the owner, Paul takes charge of setting up automated systems, aided by Brent, the Agency Manager. Their business's core challenge has been the successful adoption of new systems and synchronization issues with Epic.
Prior to utilizing InsuredMine, the agency relied on Dropbox Sign for eSignatures. However, they encountered limitations with this platform, as it lacked the ability to facilitate text communication.. Additionally, the cost of $20 per user per month, with a total of 34 users, resulted in significant expenses for Dropbox Sign.
The agency previously depended on Dropbox Sign, a costly and standalone solution that lacked integration with other systems.
After discovering InsuredMine, the team carefully evaluated various factors and ultimately selected InsuredMine for its comprehensive offerings and potential for seamless integration.
According to Paul, the owner of Schneider and Associates Insurance Agencies, "Switching to InsuredMine was a turning point for us. We've been able to streamline our operations and significantly reduce redundancies."
Schneider and Associates Insurance Agencies has successfully utilized several features offered by InsuredMine, including automated note sharing, leaderboards, and eSignature. Additionally, the communication tracking system has proven to be highly beneficial in monitoring interactions between agents.
Despite initial difficulties, including large file sizes that were problematic to send, Schneider Insurance found that the E-Signature feature improved continuously and offered easy-to-use templates.
The E-Signature feature became an integral part of their daily operations, bringing together various functionalities into one platform.
The feature significantly improved business efficiency, with notable benefits like enabling document text signature, a functionality absent in Dropbox Sign. This has enhanced the client experience and is perceived as a definite advantage in terms of savings.
Conclusion
Schneider and Associates Insurance Agencies seamlessly integrated this built-in tool, offering not only e-signing capabilities for clients but also a fully functional document and e-signature solution at a budget-friendly cost. The Schneider team highly values the quality of support provided by InsuredMine, always feeling heard and assured of feasible solutions through regular product updates.
Additionally, the agency benefits from InsuredMine's audit trail, which provides excellent visibility into actions taken by the signing parties on critical documents. This enhanced visibility further contributes to their streamlined operations and improved client experience.
Despite initial hiccups, Schneider and Associates Insurance Agencies partnership with InsuredMine has transformed their operations, streamlining processes, and improving efficiency. The eSignature feature, in particular, has made a significant positive impact, demonstrating the value of adopting integrated, modern systems.
About InsuredMine
Chosen by over 1,000 independent agencies, InsuredMine is your go-to sales and marketing platform with industry-leading integrations. Everything sales, marketing, and analytics, in one platform to help manage the entire customer journey from lead to renewal. Learn more by visiting www.insuredmine.com and experience how InsuredMine can help you in automating and optimizing business processes.
Are you one of our early adopters?
If so, we would love to hear how InsuredMine helped your agency propel your business and other success stories of how it made running your agency, and thereby your life, easier.